Welcome to 'Floral Tuesday', where things get a little floral and a little coral. We left things off with a casual vibe in the air as neutral colours took centre stage. This time around, however, I think it's time to jazz things up with some pattern and prints!
So, without further ado…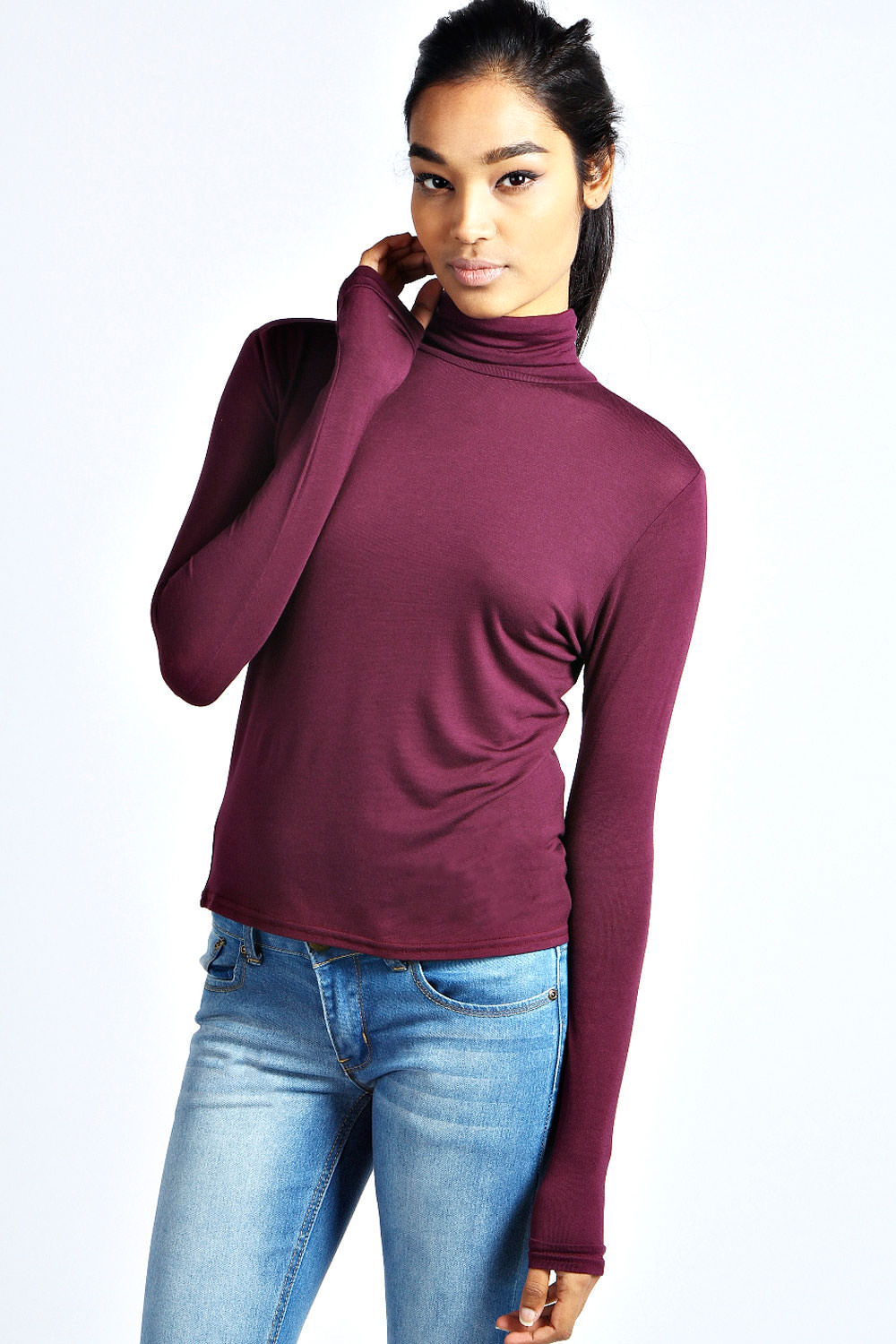 Now, I know a lot of people don't do turtlenecks. The more common excuse for this being that it gives off a grandma-like look. I used to think that too until I realised that with careful deliberation of one's outfit style, turtlenecks can actually be very flattering. Besides, it keeps you warm and, if done right, looking chic at the same time! For those exact reasons, it's now a staple item in my winter wardrobe.
This particular turtleneck top in cream is extremely versatile. The colour and style means it can be worn virtually with anything. The fit is also a plus as it focuses on creating a youthful and curvy silhouette. The high neck top gives the allusion of a slim neck, which adds to the overall feminine touch.
With all things considered, it takes very little to figure out why this is the hottest basic by far this season.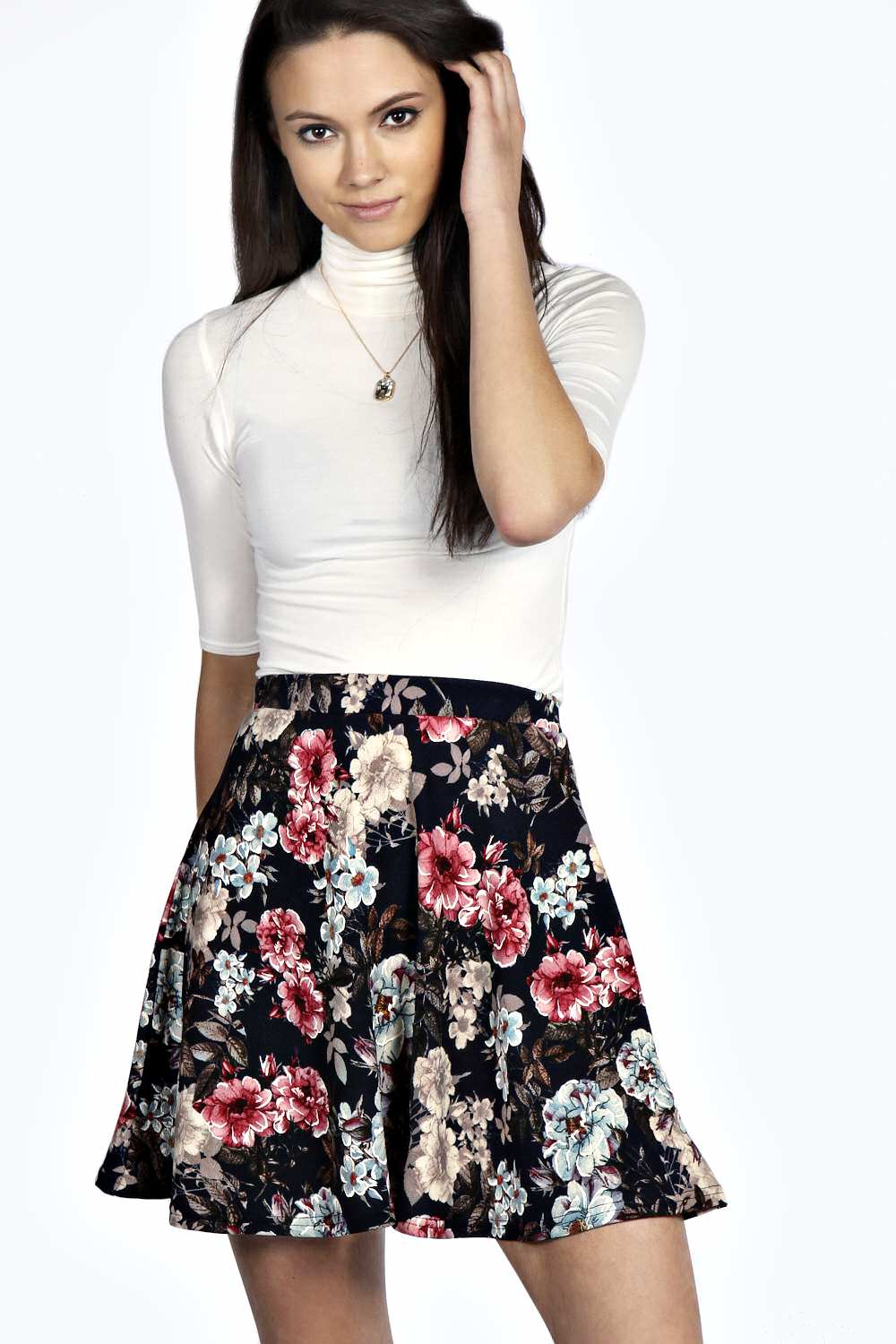 I love skirts. I mean, who doesn't love skirts? They're simple, easy to dress up and, with so many different styles on the market now, can be tailored to best suit your body type.
On this occasion, I opted for the skater skirt look. Now, I'm pretty sure I have 10 pairs (and counting) of this style in my wardrobe! Adaptable, forever trendy, and incredibly pleasing on the eye: few piece of clothing tick off this fashionable trifecta quite like the skater skirt. Snug at the waist but flared out into an A-line figure, it does well to make you feel very elegant indeed. My skirt above comes in a black velvet texture but it's the floral print that does the trick. Elegant AND vintage – what's not to love?
The turtleneck, given its fit, would be easily tucked into the skirt, capping off a unified, feminine figure from top to bottom.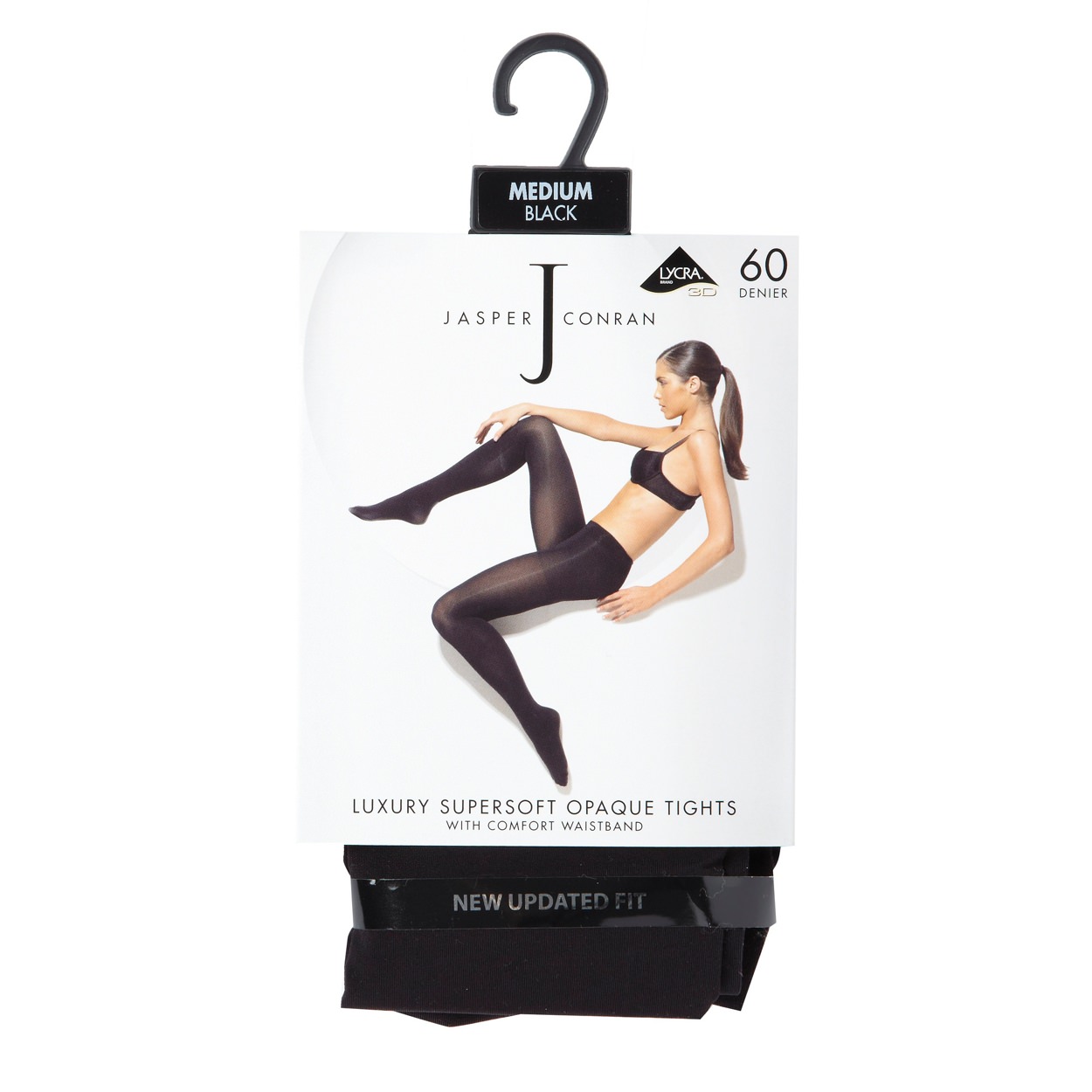 To complete the clothing side of things, a pair of luxury tights is a must. My particular ones are opaque and incredibly soft. They're simple but keep me warm and tie the whole look together effortlessly. I love J by Jasper Conran because their tights are always very true to quality and colour. Well worth the pennies for sure.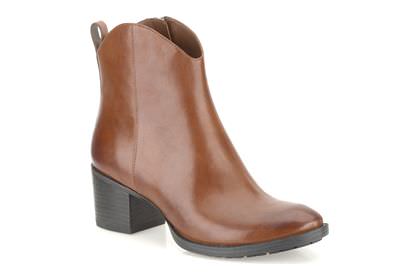 Moving onto footwear, these ankle boots are the perfect choice. I love the cowgirl edge to them, which help strengthen the overall feminine look. The boots come in Dark Tan colour, offering something different while still neutral enough not to disrupt the balance of colours on show.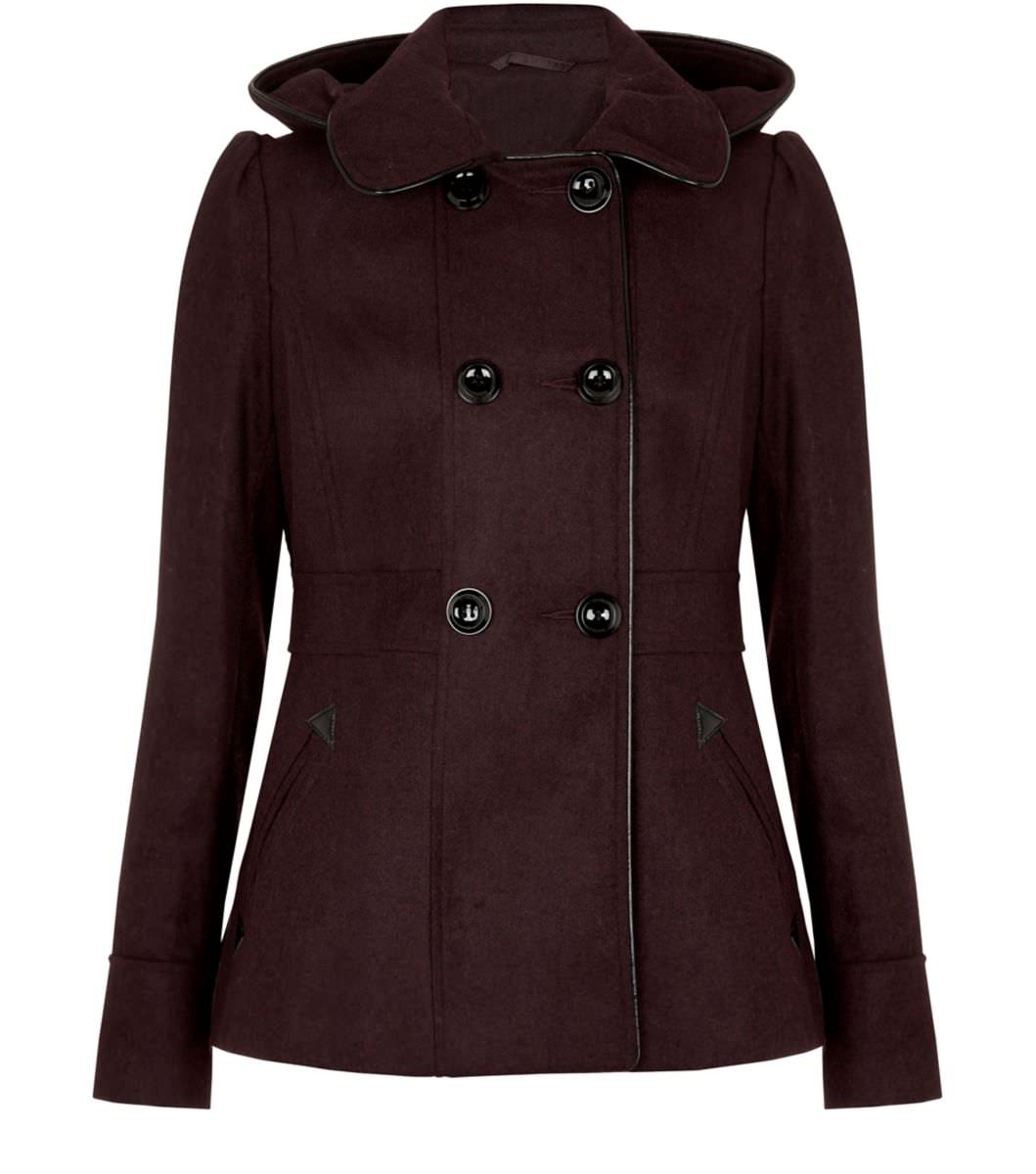 Speaking of neutral colours, this burgundy double-breasted hooded coat is the perfect winter choice for this outfit. The fit, while keeping in line with the feminine look, is short enough that the skater skirt can be shown off. It's a classic style that works well with this sort of outfit where you want your best clothing seen and admired.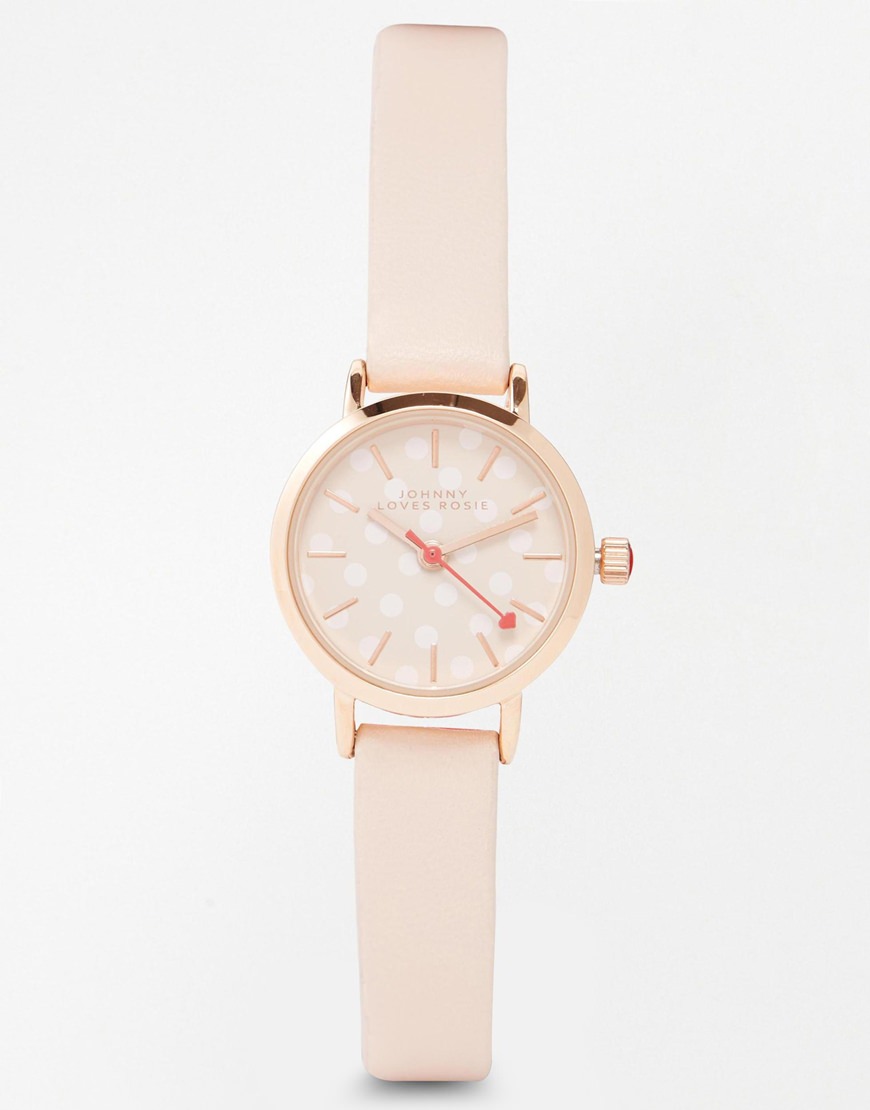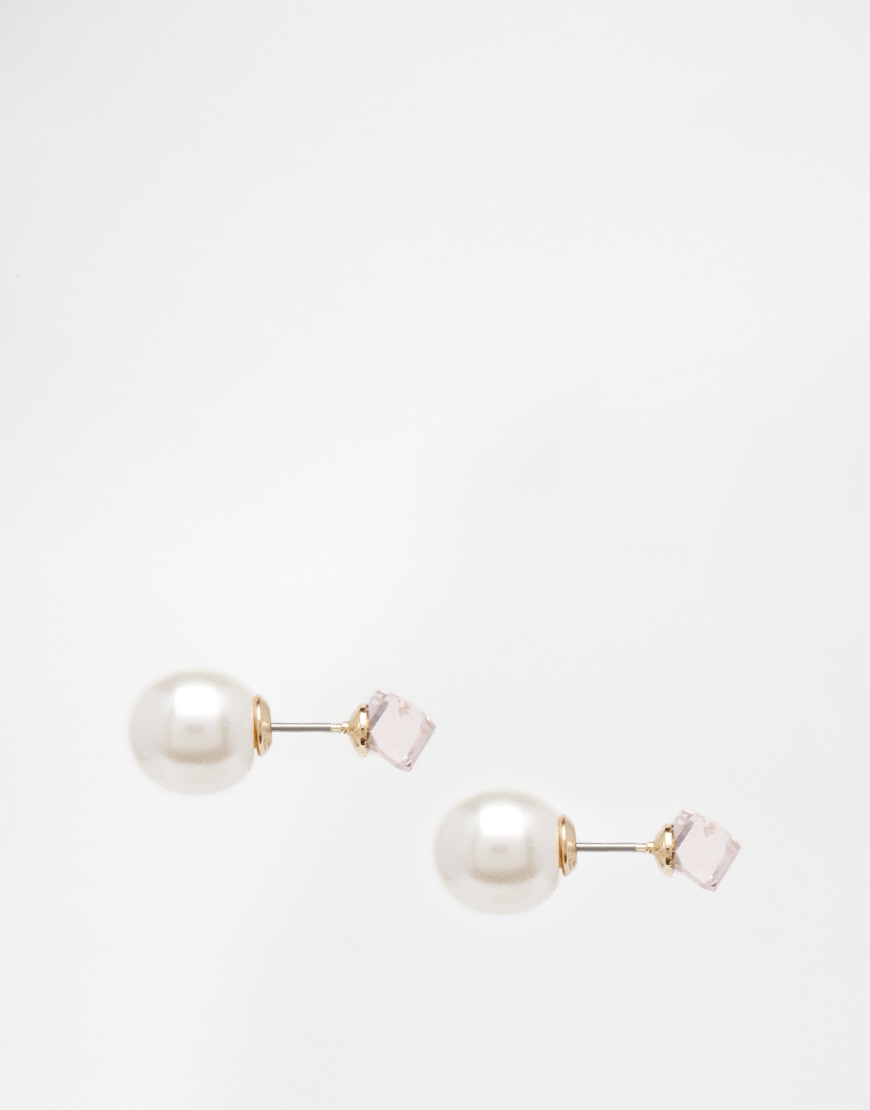 Finally, here come the accessories. I wanted to keep things a bit light, so all I wore to complement this outfit were a pair of studded earrings and a slim leather strap watch. The silver-tone finish of the earrings matches the cream-coloured turtleneck, keeping things tidy and reserved. The same can also be said for this Johnny Loves Rosie Spot Face watch, but this time its design means more vintage brownie points à la skater skirt style.
Now, I did say 'Floral Tuesday' would have a bit of coral in it and, yes, you would be right in wondering where that comes in.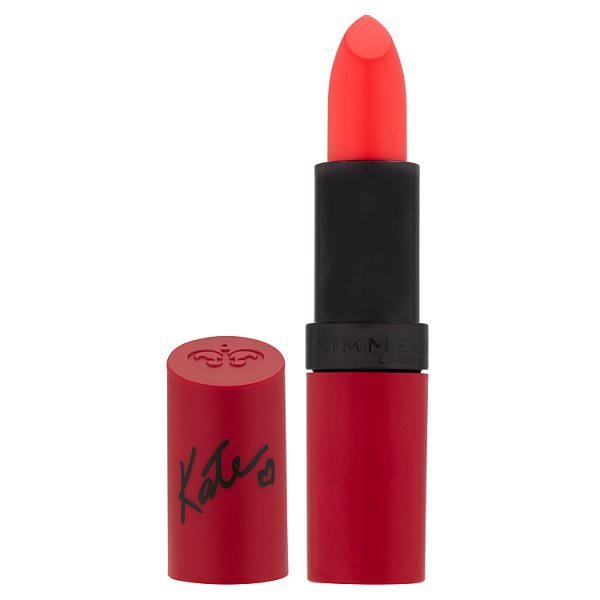 Answer? My lipstick! I wouldn't usually speak about a beauty item in an 'Outfit Of The Day' piece but this time it was necessary. Coral is a beautiful colour that gives the face some life during those wintery, cold days. It also had a vintage undertone to it, which is probably now one of many buzzwords for today's outfit.
Besides, give me any excuse to wear a lipstick from the Rimmel Kate line and I'll take it!
And with that comes the end of 'Outfit Of The Day: Floral Tuesday', ladies! Hope you enjoyed today's edition – look out for 'Dressy Wednesday' where things get a little dressy (duh!) and a little rocky!