As Cinderella hits the cinemas we have been left struck by the film's magical outfits
Everyone loves a Disney movie, but the new film adaptation of Cinderella has pushed boundaries in terms of fashion. Cinderella's ball gown alone, used a staggering two hundred seventy yards of fabric, ten thousand Swarovski crystals and took five months to make. The mastermind behind this huge creation is British costume designer Sandy Powell who also confirmed that the dress took 500 hours of work and the help of 20 people to put all together.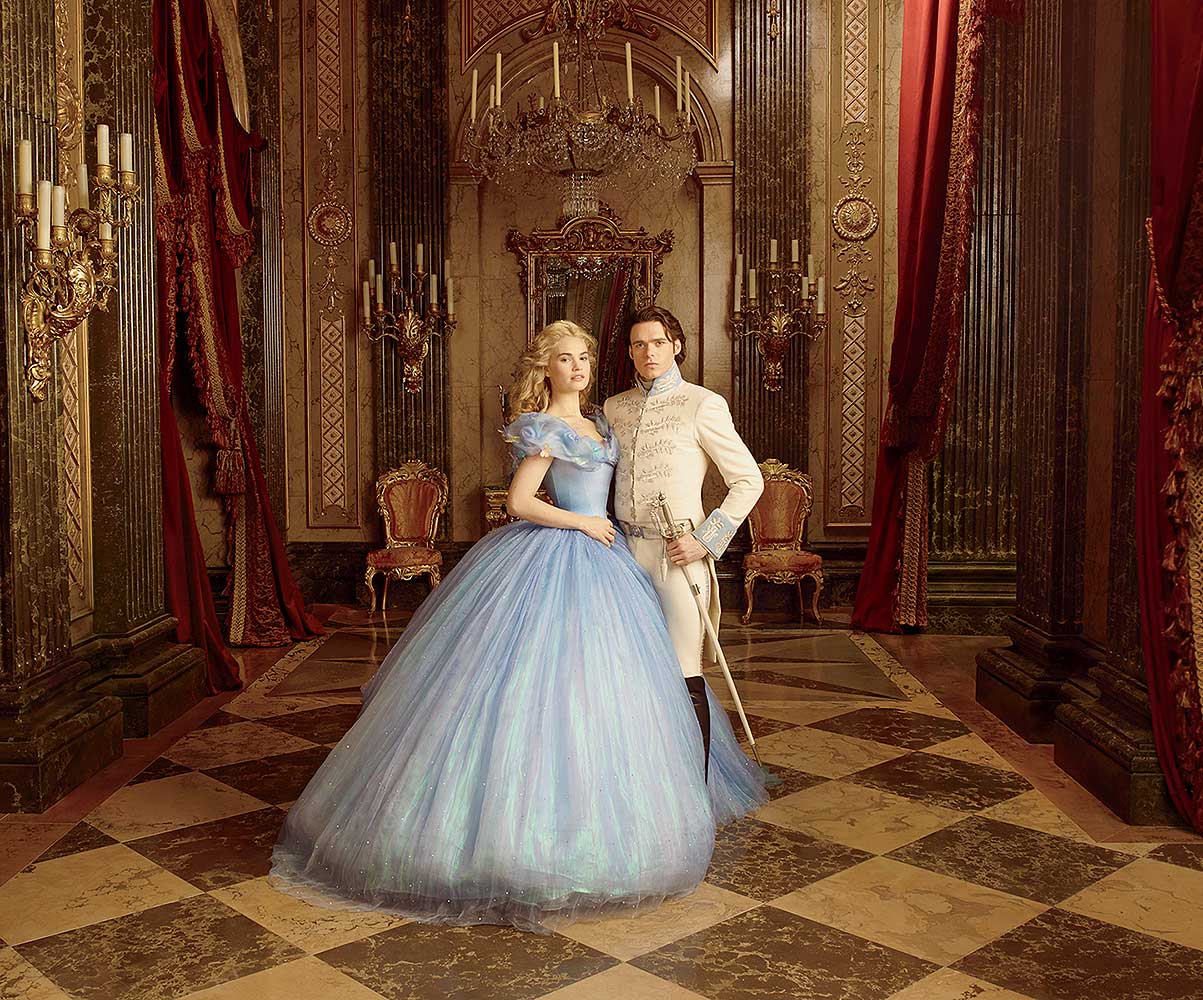 Downton Abbey's Lily James, who cast as the Disney princess, had to spend approximately an hour to fit in and out of the intricate gown. The cerulean creation consists of numerous fine layers of silk piled over each other to create a big floaty look. To add even more volume to the dress, a crinoline and petticoat with hundreds of frills was fitted underneath.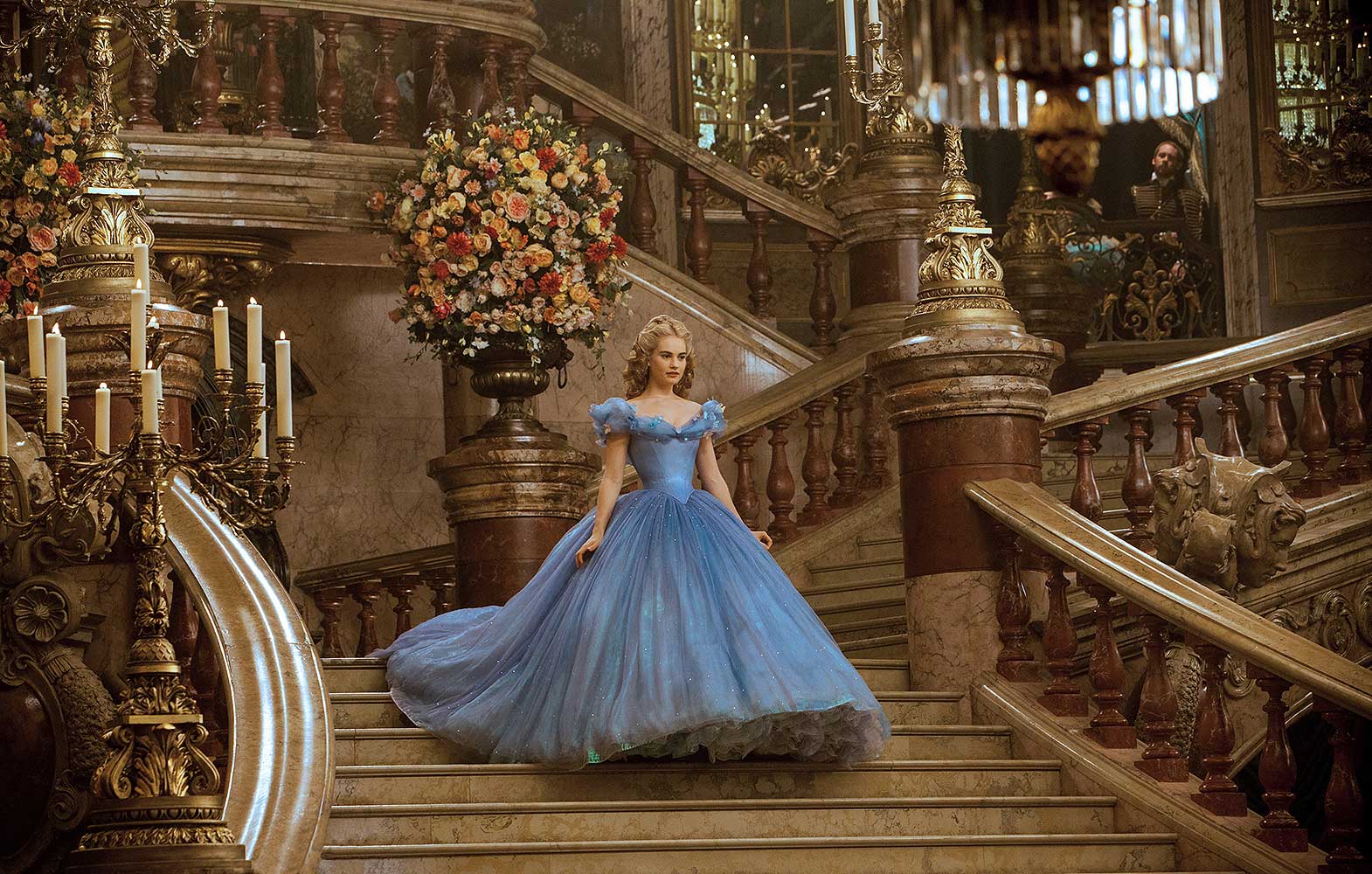 The most iconic piece however, remains Cinderella's famous glass shoe which was developed in collaboration with Swarovski. Before commencing the design process, Sandy Powell visited Northampton's Shoe Museum and Art Gallery to help come up with creative ideas. The museum showcases a variety of footwear that goes as far back as ancient Egyptian times.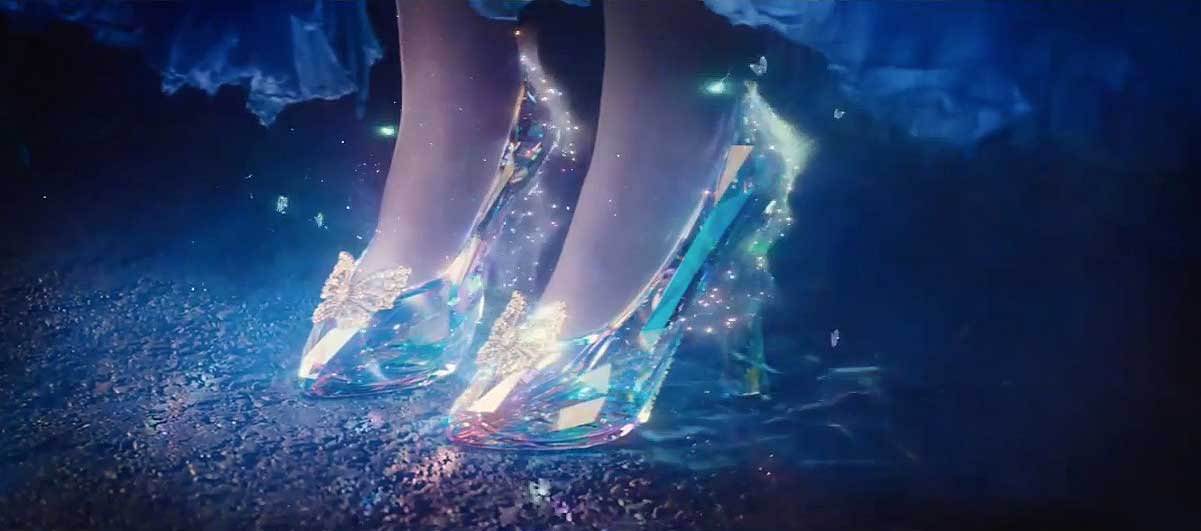 The British costume designer eventually found a pair of five-inch heels from the 1890s and decided to use them as inspiration for the crystal slippers. The end result was a real glass shoe that was beautiful to look at but literally impossible to wear. The real shoes were therefore used as props in the movie while actress Lily James wore leather slippers that sparkled and turned into the iconic glass heels with the magic of CGI.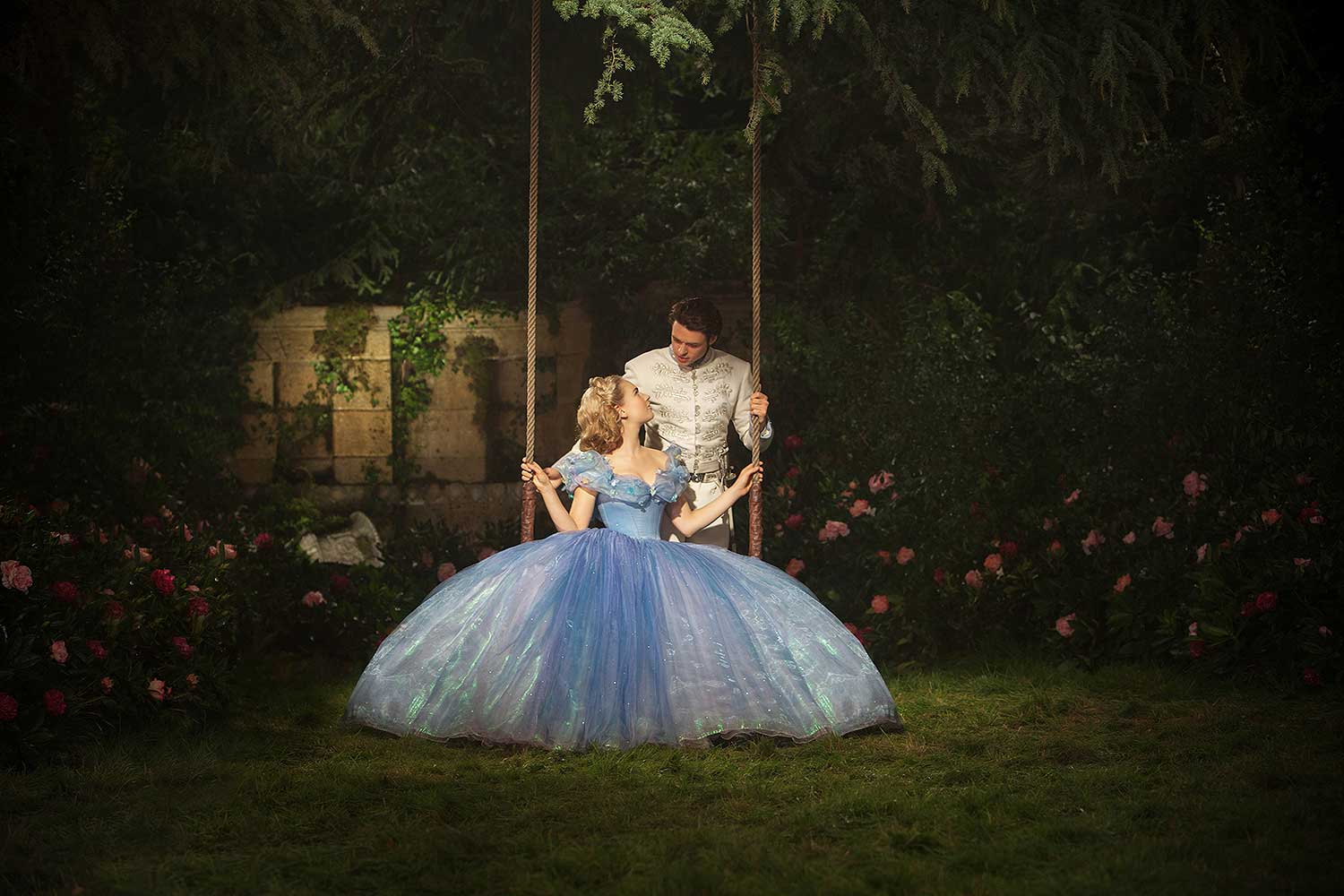 If you would like to see these stunning movie fashion designs then you can visit for a limited time only Swarovski's Disney Cinderella exhibition held in the gardens of London's Leicester Square. Props, costumes and of course, the famous glass slippers will be on show for the public to enjoy. The exhibition takes you on an interactive tour of Cinderella's heritage gallery, Cinderella's home, Fairy Godmother's transformation, Grand Ballroom and a modern day princess gallery. So what are you waiting for? step into the fairy tale world and be awed by Disney's take on fashion.