Many of us would like to travel and explore new places a lot more than we do now, if at all, but the issue of money and confidence holds us back.
N
o-one wants to end up in a place they've never been before without any money to get back home which is why careful planning before travelling is a must. If you aren't someone with lots of confidence then start small. Pick your country's capital or a famous city in your country and visit that for a weekend. By doing this, you get the chance to plan transport, things to do and accommodation with the added bonus of going somewhere new whilst not going too far. I decided to take my own advice and visit London, the UK's capital for two days. I've been to London before but never on my own, always with family on day trips so this was an opportunity to put my travelling skills to the test. As a student, I don't have much money so I tried to budget for the whole two days costing me under £50. Including day trips and food, this didn't really seem practical at first.
My first task was booking transport. It was extremely important that I got the best deal possible because living almost 3 hours from the centre of London meant that travel would definitely take up a large chunk of my budget. My main choice was between catching the train or a coach. I didn't want to be driven (mainly because my Mum couldn't be bribed to endure London's traffic) and also because I wanted to be independent. Catching a return train via Southwest Trains would have cost me £45. Luckily with a student account at the bank Santander, you get a free rail-card that brings the whole total down to £27. This was a great price for me but I also have a young person's coach card for the National Express (£10 per year) which gives me 1/3 off any ticket. This meant I could coach to London Victoria for just £13.
Once I had booked transport I needed to decide where to stay. London offers a huge range of hostels ranging from under £10 a night but I decided to go cheaper. I asked to stay in a friend's student halls in Southwark, London for 2 nights *free of charge* and free great company. I had the choice of either making the 45 minute walk to her halls or catching the tube to Waterloo. Following the phrase 'Life is a journey not a destination' I decided to walk and I was so glad I did. In just that walk, I managed to see Buckingham Palace, Downing Street, Big Ben, the Shard, the River Thames, The Houses of Parliament and the London Eye which were all fantastic.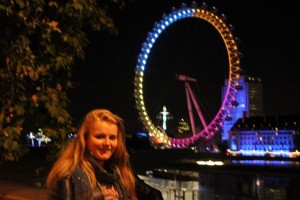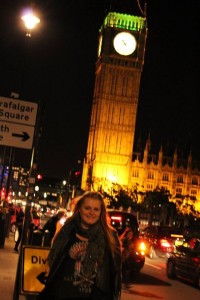 Waking up in London was a real buzz. I had endless possibilities of things to see and do but there was one particular place that I really wanted to go… Camden Market. It was one place that I'd heard of and always wanted to visit, so I paid for a return tube ticket to Camden for £5.50 and spent the day in a place very much unlike anywhere I've ever been before. It was a if a little part of London had cornered itself off and dedicated itself to selling everything anyone could possibly want. Little shops and markets were everywhere selling anything from Gothic corsets to fresh lemonade. I managed to pick up breakfast for £4 with a chocolate croissant for £1.50 and freshly squeezed orange juice for £2.50 which was out of this world. Although be cautious because as there are so many stalls selling similar or the same thing, prices do vary. So you could spend £3.50 on orange juice, walk around the corner and find that they're being sold elsewhere for a pound less.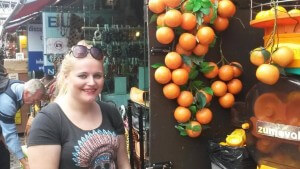 Once I had spent a few hours wondering around all the little stalls and shops that Camden had to offer, including the 'Cyberdog' [http://www.cyberdog.net/] which was this amazing, futuristic shop that has tons of neon/glowing clothes and accessories which are all perfect for all those glow raves happening at uni, I stopped for lunch. I was absolutely spoilt for choice with a whole area of the market dedicated to feeding us all. In the end I brought a meal deal (chicken burger, chips and drink) for just £5. Shortly afterwards I stumbled across a place called 'Camden Old Time Photos' [http://camdenoldtimephotos.com/] where you can dress up in clothes from either the 1920's, the Victorian era, the Tudor era and lastly the western era. Being a fan of the Great Gatsby and Bugsy Malone, there really was no choice- 1920's gangster it was! I was pleasantly surprised to learn that a photo was £10 each which was a complete bargain for choosing from a wide range of costumes, having my make-up done, a photo shoot with a huge amount of photos to choose from plus the free Photoshop service to get rid of any unwanted lumps and bumps-thank goodness! Which was very well timed because I did go on to grab one of Sainsbury's pasta meal deals on the way home for dinner for just £3.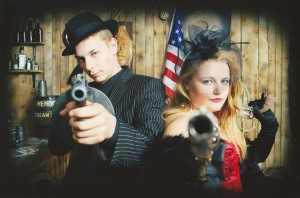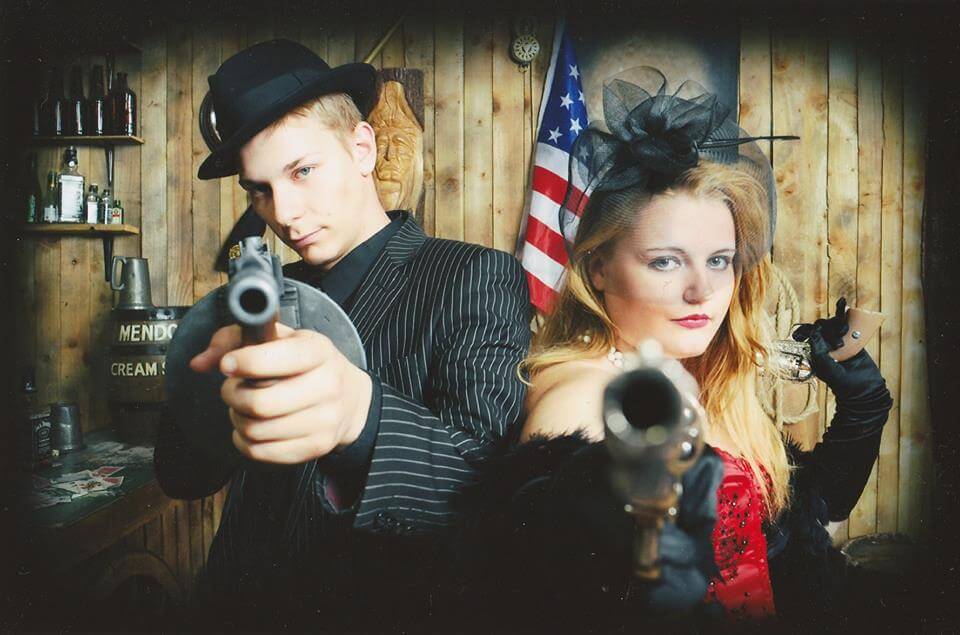 So it is possible! My whole trip came to just £40.50 which was well under my budget which allowed me some leeway to buy a thank you present for my friend for letting me stay. This is proof you don't need t worry too much about money when travelling. Good Luck!