Can you believe how glorious the weather is? As we reach the end of Spring and approach the Summer months, it's time to get your wardrobe beach-ready. Even if you're not planning numerous Caribbean holidays this year, there's always an excuse to hit the British beaches or just get out and sunbathe in your garden. Wherever you're going to be, it's essential to soak up the sunshine in style. Here are five swimwear ideas to suit every kind of mood.
The Every Day
There's a lot to be said for a plain bikini – it screams class and never goes out of style. If you're not bikini confident, stick to plain colours and avoid patterns like the plague. Simple colours will always look good, even without a tan, and you can always jazz them up with accessories. Think cover-ups, hats and ankle bracelets.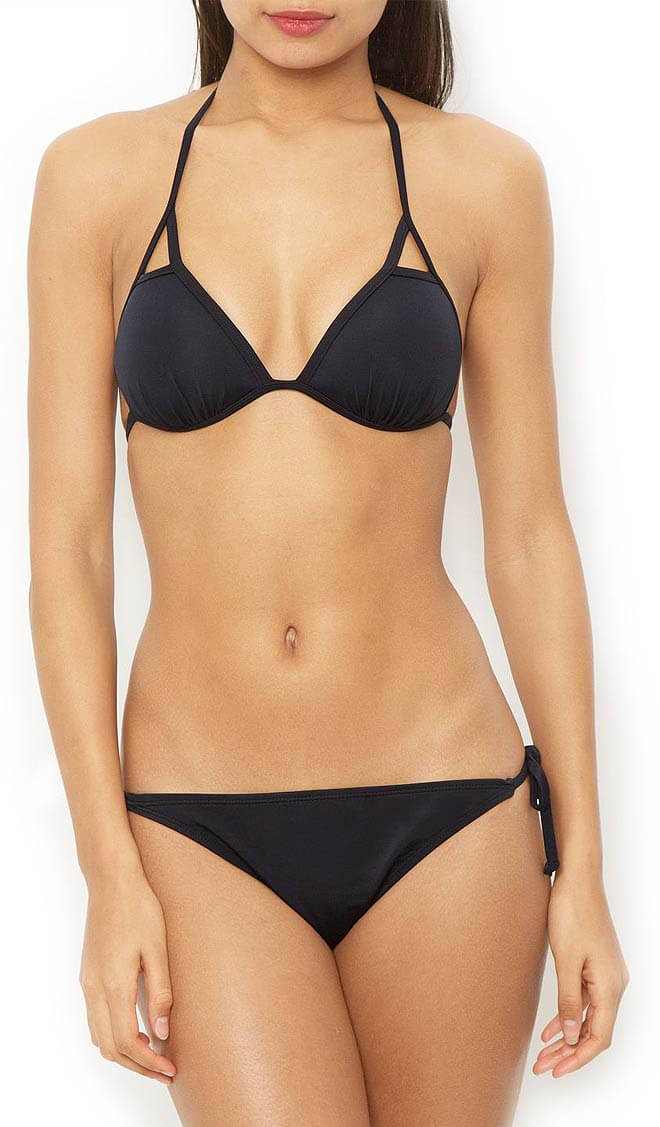 New Look offer a great selection of simple but pretty swimwear styles. This black cut-out style is a little different but will wear well.
The Pool Party
If you're lucky enough to be heading to a party destination this summer, you're going to want to stand out in your swimwear. For the ultimate party beach pieces, look no further than Wildfox for outrageous pieces like this swimsuit that will definitely have all eyes on you.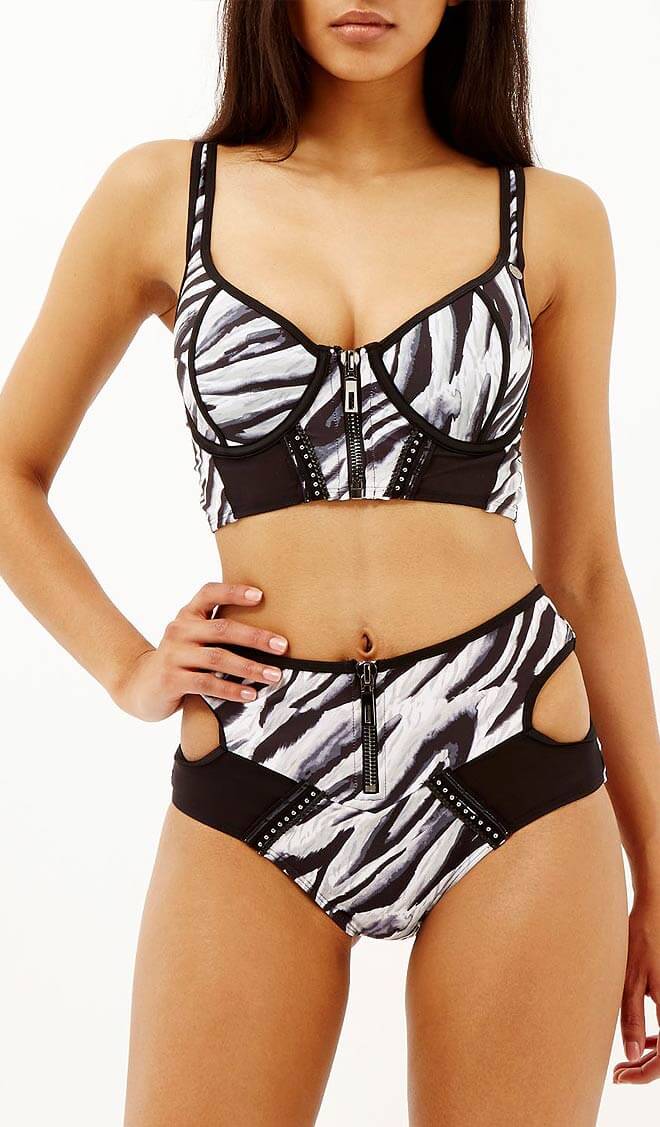 If you're balking at the price tag, don't worry too much – River Island have also got you covered with more affordable but quirky and stand-out bikinis like this zebra print two-piece. The zip style pulls it into this season but also gives it an edge – it's a bustier and bikini in one. Meow.
The Alternative Look
What better time to break out of your shell than during a girl's holiday in Ibiza? Magaluf? Majorca? If you're away with friends this summer – don't be boring. You'll never see most of those people again so dare to be daring and work something you might not normally wear. Spanish brand Desigual are kings of bright, colourful and show-stopping patterns that will make you feel fabulous. Try one of their many bikinis or something more out there, like this trikini. No, me neither…
The Dress Up Party
If a fancy dress beach party is scheduled into your holiday timetable then look no further than eBay, full of wondrous and (most importantly) cheap options for you to wear once and then never wear again. You can go for the mermaid tail option if you want to, but in terms of practicality and being able to walk, a fancy dress swimsuit is a safe option. We're particular fans of Jaws eating the Little Mermaid. Just be prepared for 'what are you supposed to be?'
The Classy One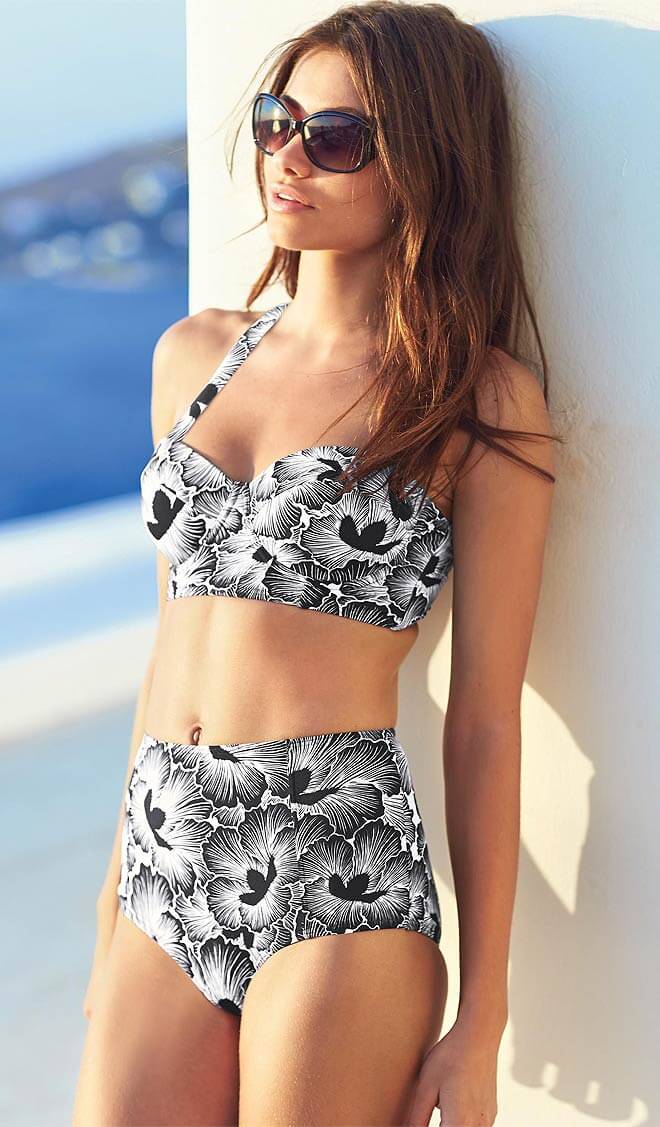 If you've been invited somewhere a little more high brow or just want to look your best at one of those nice, candle lit outside pool bars, it's always a good idea to look in places you might not normally look. Often, the bigger department stores like M&S or Debenhams have a great selection of classier and more simple pieces. This two-piece from Next is both elegant and pretty. The monochrome and high waist will carry you from day into evening too.