Whether you're spending the summer abroad or staying local, it's important to look and feel beautiful whilst protecting your skin this season with our chosen essentials that won't break the bank.
PROTECT ME
Harmful effects of UV rays can cause everlasting damage to your skin. With multiple choices of suncream hitting the shelves, it can be difficult to choose which product will benefit your skin the most. It's a good idea to select a suncream with a high SPF to build a healthy glow slowly but safely. If you decide to lower the SPF for days you believe you may not be as heavily exposed, it is important to remember that surfaces such as water or pavements reflect the rays which can cause you to burn even when you think you've escaped them by taking a dip in the pool or enjoying a cocktail in the shade.
Our Pick:
We have chosen the 'Hawaiian Tropic Protective Sun Spray Lotion' as our favourite suncream this summer. With its advanced UVA and UVB protection, water resistant feature and heavenly tropical scent, this is the perfect poolside pick.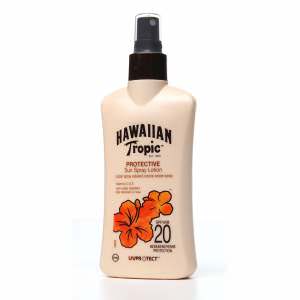 TIP: Intensive UV rays can also have a painful impact upon your lips. When your lips get burnt or dried out they tend to crack and become very sore. Protect them with Nivea Lip Care SPF 30