Underwater Hotel in Paradise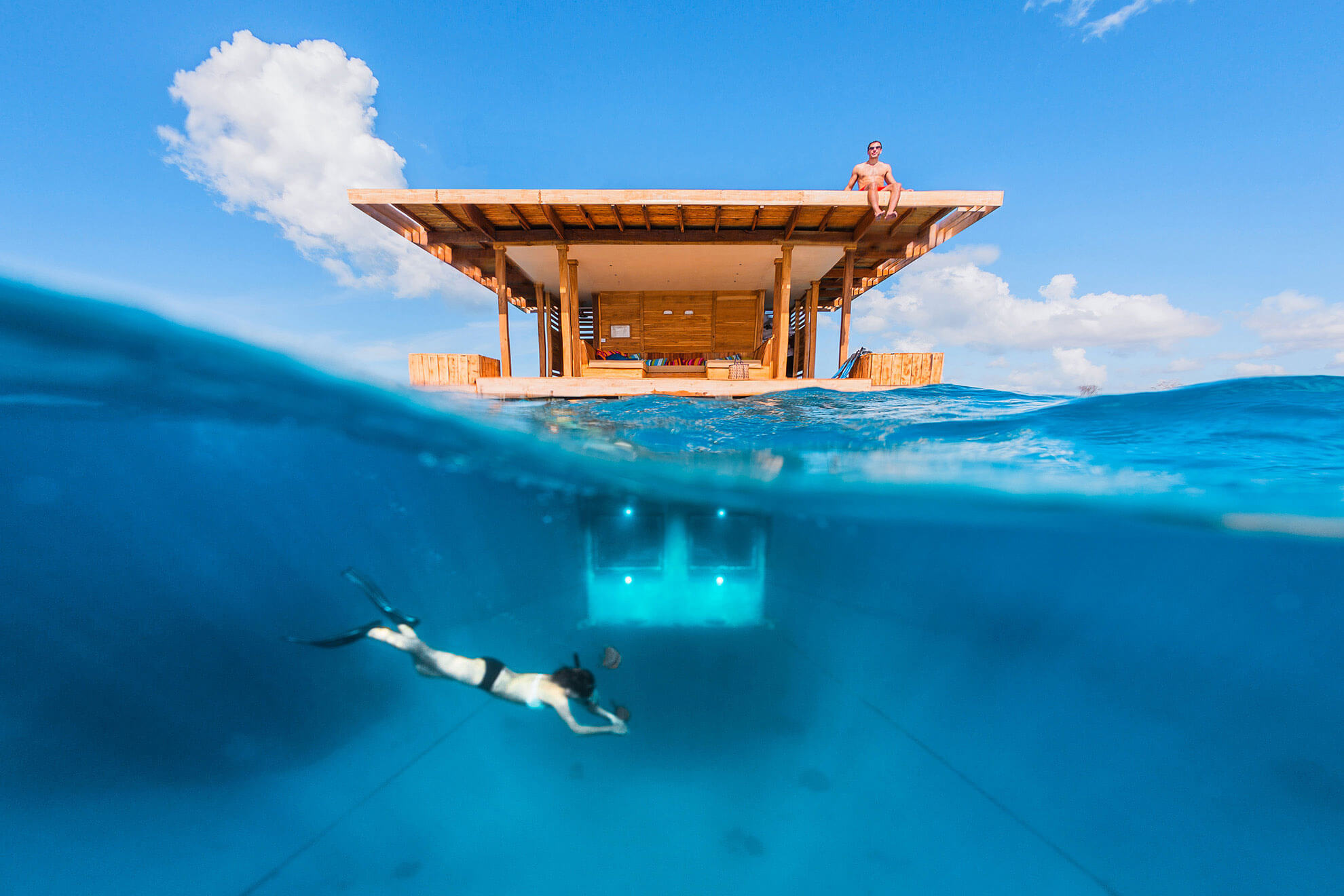 Manta Resort in Tanzania is offering unusual hotel experience in their very innovative, partly submerged hotel.
Located on the tropical Pemba Island in Zanzibar, it features bedroom and a terrace, both with amazing views. The only downside of this amazing luxury is as you might expect a price tag – £1000 a night for two people. Still some may find the experience an excellent value for money.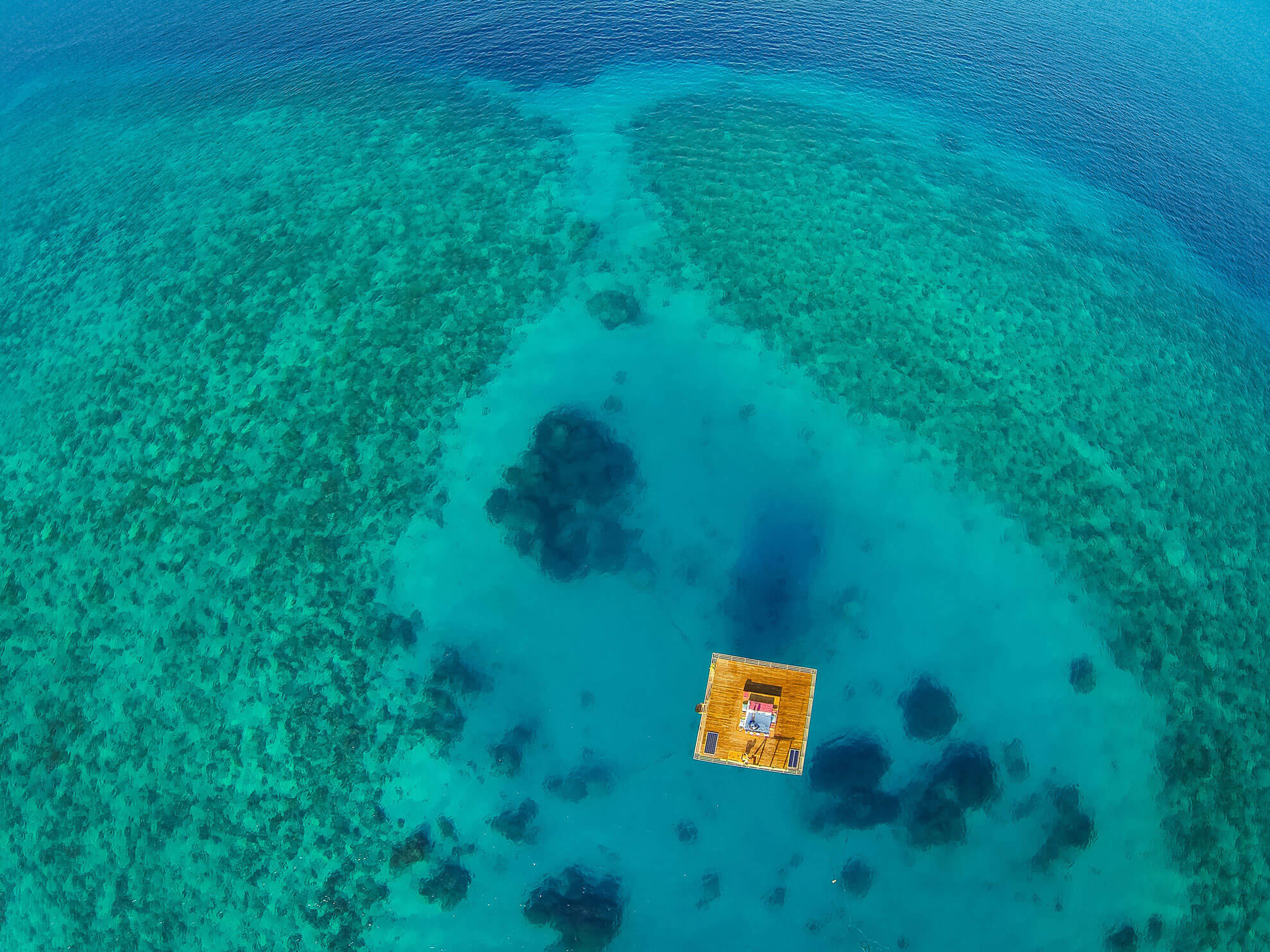 ORIGINS: UTTER INN AND MIKAEL GENBERG
A single underwater room in a Swedish lake near Stockholm. The Utter Inn is the brainchild of Mikael Genberg, an artist and public speaker who has chosen to focus on the "making art for the public". The single room of the hotel lies 3m below the surface of Lake Mälaren in Västerås, Sweden and contains only twin beds and a table.It opened in June 2000 on the coldest, rainiest day in the whole summer. Despite that it was a great success. Not only did all the untested solutions work, and work to this day, but it also attracted a people from all corners of the world.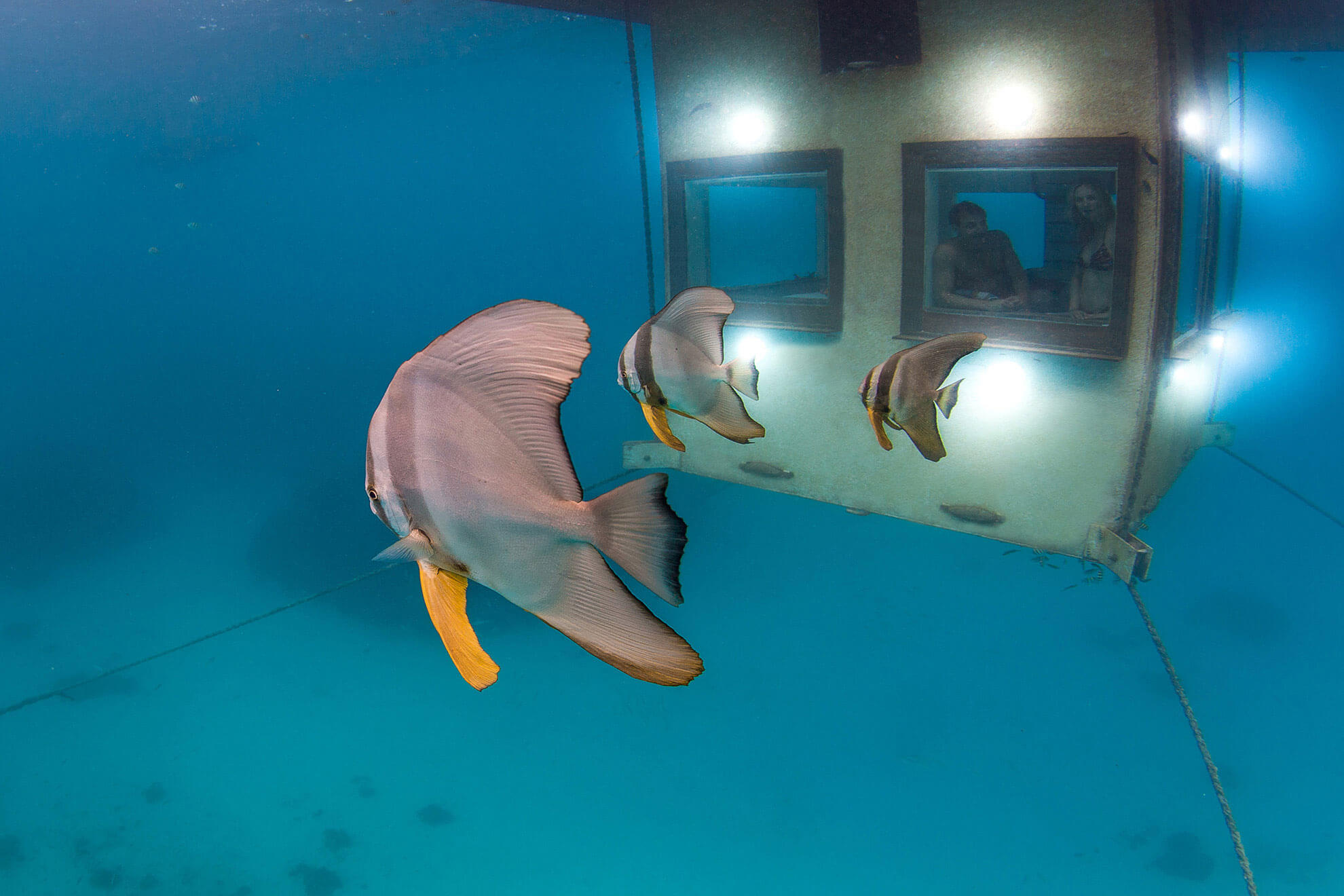 The Utter Inn stimulates the most typical of Swedish dreams; to have a small Swedish red house with white gables on your own island. On top of that you can spend your night three meters underwater with panoramic windows in all directions.There is a remarkable feeling to go to bed while the fish are surrounding and watching you carefully. You are in an aquarium – for fish to be beholders of man. Often boats come quite close to get a glance of the daring inhabitants. Swedish boat people are however always very polite and never take more than two trips around your room!
Mikael Genberg is a Swedish artist who has become famous for his spectacular and sometimes controversial art projects, but more recently for his work with what he describes as 'alternative dwellings'. He began his career working with the traditional art forms such as sculpture and painting. Today his creations have developed their own distinctively unique signature. His work is now strongly characterised by functionality and has strong aspects of realism. Two of his most famous creations are, the Otter Inn, an underwater hotel three and a half meters below the surface of Lake Mälaren and the Woodpecker Hotel, where guests can look across the city of Västerås from 13 meters up in an old oak tree.
The hotels enjoy fully booked status, being visited by both national and international guests throughout their seasons of operation. Café Koala is another well known work of art which has been exhibited in Sweden and Rio de Janeiro. The café consists of eight chairs configured in a circle five meters above the ground, to which coffees and confectionery are hoisted to adventurous customers. Mikael`s latest work is an art project called Luna Resort which is rapidly becoming of great importance to a growing number of leading business and community leaders. The goal is to place a red cottage with white gables on the moon, a symbol of Swedish life that Swedes hold close to their hearts. The project is a bold one and has far reaching implications when considering the realms of possibility.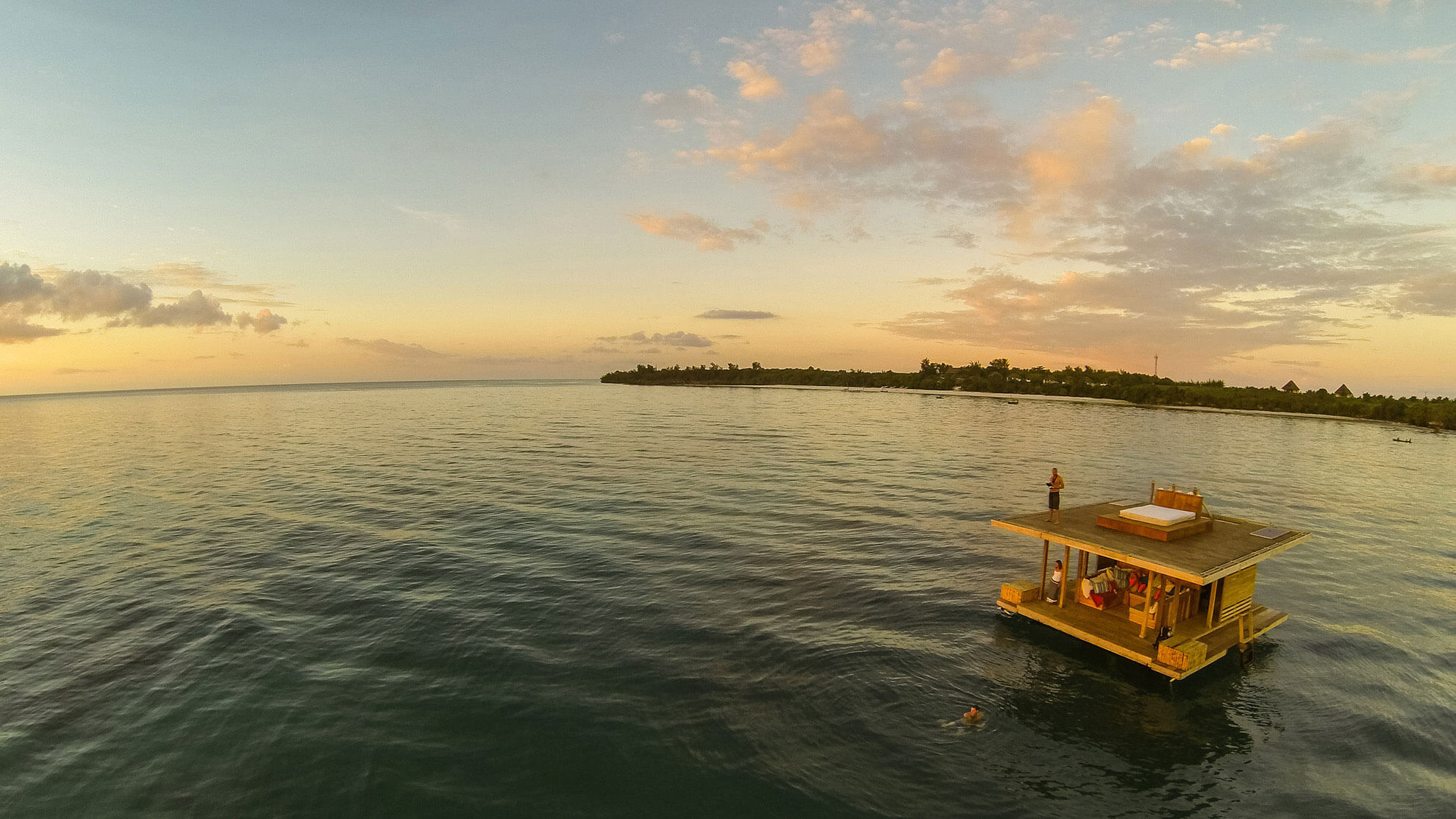 The Swedish Space Corporation has, through careful investigation, confirmed the technical viability of the project. From the traditional role of being an artist, Mikael is gradually stepping in to that of an entrepreneur, where he is combining his creativity with ongoing business development and "new thinking. The driving force behind Mikael Genberg`s creativity is the challenge to make the impossible possible. Unswerving commitment is a facet of his personality that contributes greatly to his success and therefore the fulfillment of his dreams and visions. His natural ability to engage imaginations, works as a catalyst in inspiring people to look at the world through his eyes. His greatest incentive is in building collective consciousness through his work to make the world a better place.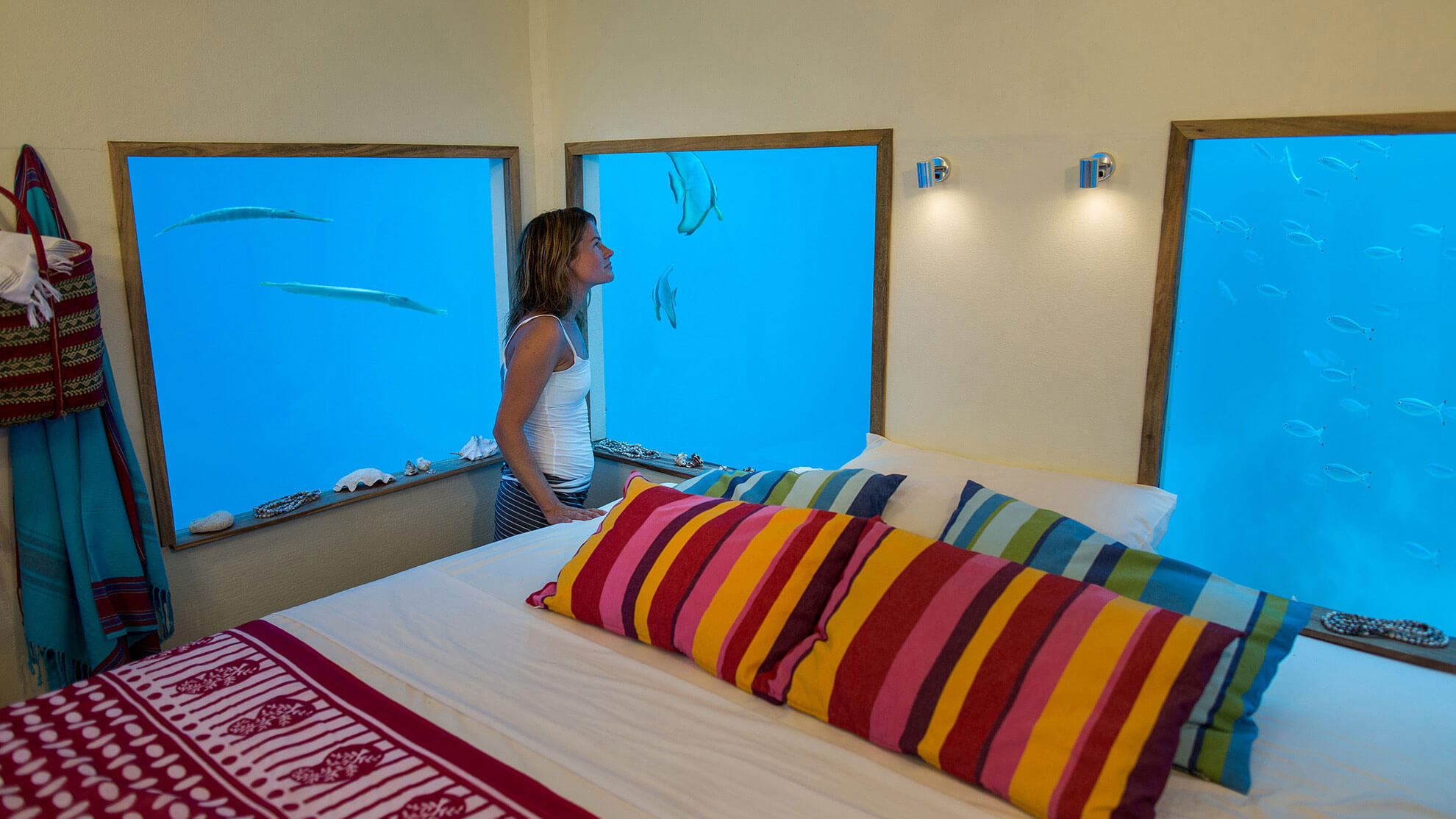 Book your room at: http://underwaterroom.com
Disclaimer: Part of this article belongs to the resort. This article has not been sponsored.