We have all at one point or another dreamt of marrying our celebrity crush. Well for one of us this dream came true complete with a fairy tale wedding(I use the term one of us lightly as not all of us can boast having endless long legs, a svelte figure, beauty, be blessed with brains and also have a successful career as an activist/human rights lawyer). Maybe this is what it took for George Clooney to fall head over heels and really we could not expect any less for this eligible bachelor.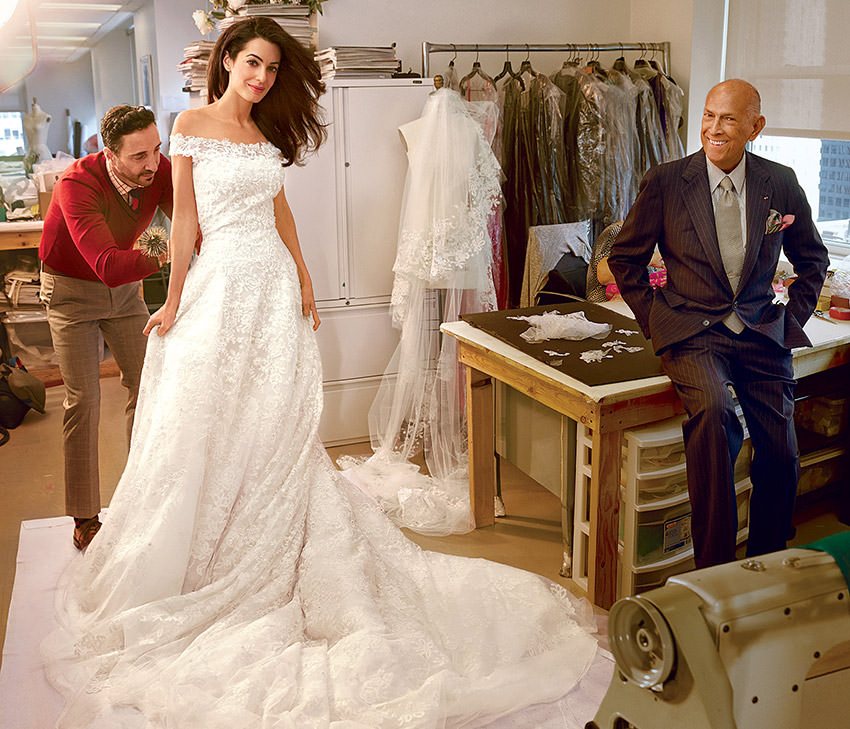 George Clooney and Amal Alamuddin celebrated their wedding last month on the 27 of September with  festivities taking place over four days in romantic Italy. Venice was buzzing with more activity than usual as the wedding attracted throngs of curious people, fans  and paparrazzis.The smiling couple could be seen happily waving to onlookers as they travelled to and from exclusive destinations in Venice throughout the celebrations. Their happy demeanor and indulgent acceptance of onlookers and paparazzis indicated they were were excited to celebrate and showcase their love for each other to the world. The wedding guests consisted of a  long list of celebrities and renown figures including Anna Wintour, Bono, Cindy Crawford, Matt Damon to name a few. They all looked glamourous as they were whisked to the wedding reception held in the beautiful Aman hotel in a flotilla of water taxis.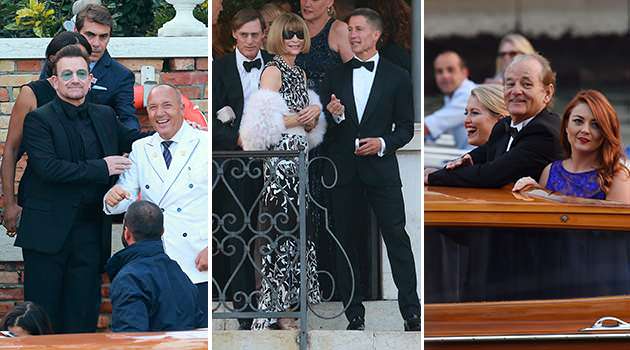 Every one of Amal's outfits from the monochrome Dolce and Gabbana outfit to the breathtaking Oscar De La Renta wedding gown and finally to, my personal favourite, the post wedding Giambattista Valli mini dress flattered her physique. She was a picture of elegance and beauty making her a style icon to watch. The magnetic George and stunning Amal are quite the match and we cannot wait to see more of this happy couple as another lavish wedding party is hosted for close family and friends in England.