It's that time of year again – there's frost on the ground, a chill in the air and, most importantly, coffee shops everywhere are launching their super cosy Christmas drinks menu. Winter is the perfect time to spend getting to know your local barista and all his various coffee skills, catching up with friends or grabbing a quick refuel in between your Christmas shopping marathons.
Just. One. Problem.
Constantly having a hot drink in your hands means constantly losing your lip stick on the side of mug/thermos/takeaway cup. And who can ever be bothered to reapply while wearing gloves? What you need are the following top five super-sexy lip colours that are long-lasting and Starbucks coffee cup proof.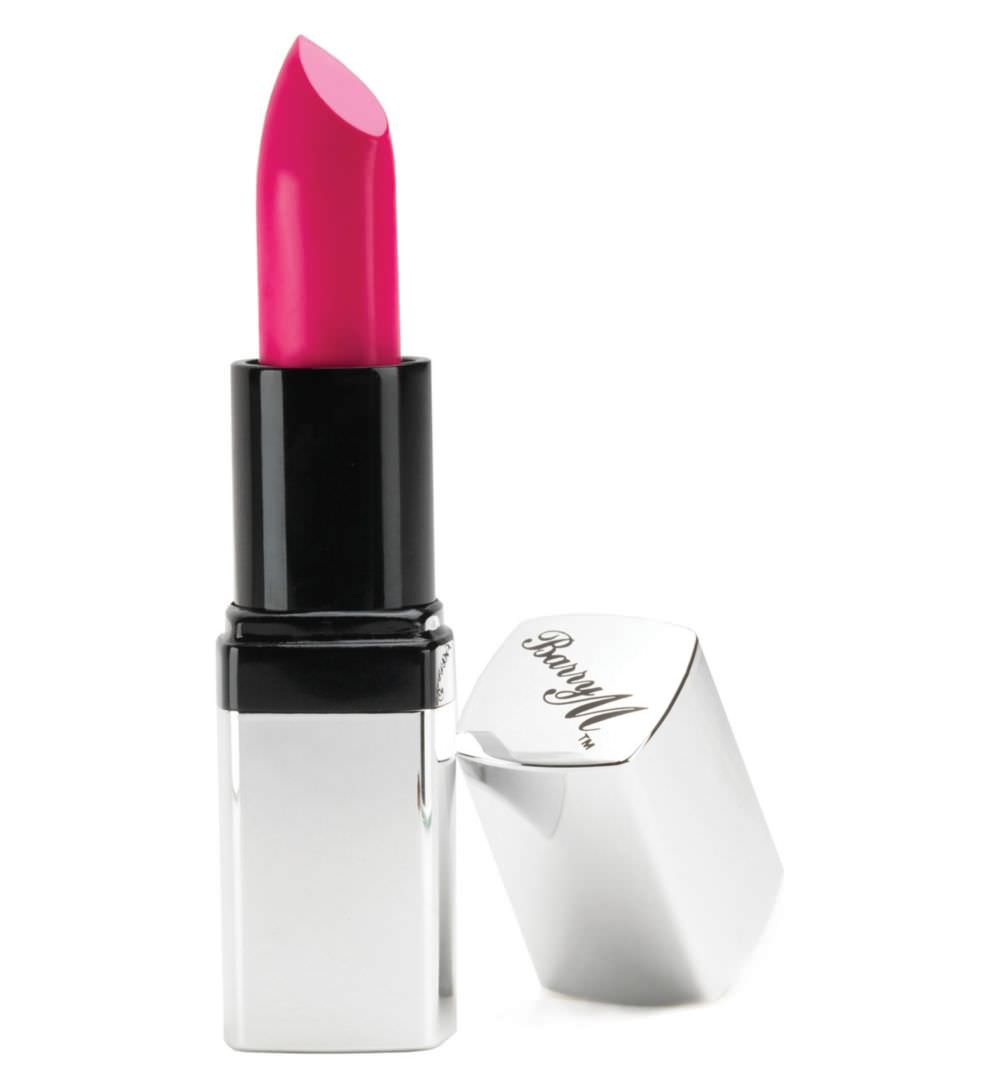 This product from Barry M is somewhere between a lipstick and a lip stain, meaning you get the lasting effect of a stain with the easy application of a normal lipstick. When looking for long-lasting power, it's usually advisable to opt for a softer colour, as anything bright is bound to be noticeable on a coffee cup. But, as this is Barry M, bright is your only option so embrace it!
+ Points: vibrant colours, easy to apply, no mess
– Points: limited range of colours and they are different to advertised – check the colour against your skin, not just the tube!
Lasting verdict: slight colour residue left on the side of my coffee cup but not as much as expected. Happily, it also didn't smudge the colour on my lips, showing that the stain effect in this lipstick does work and didn't leave me looking patchy.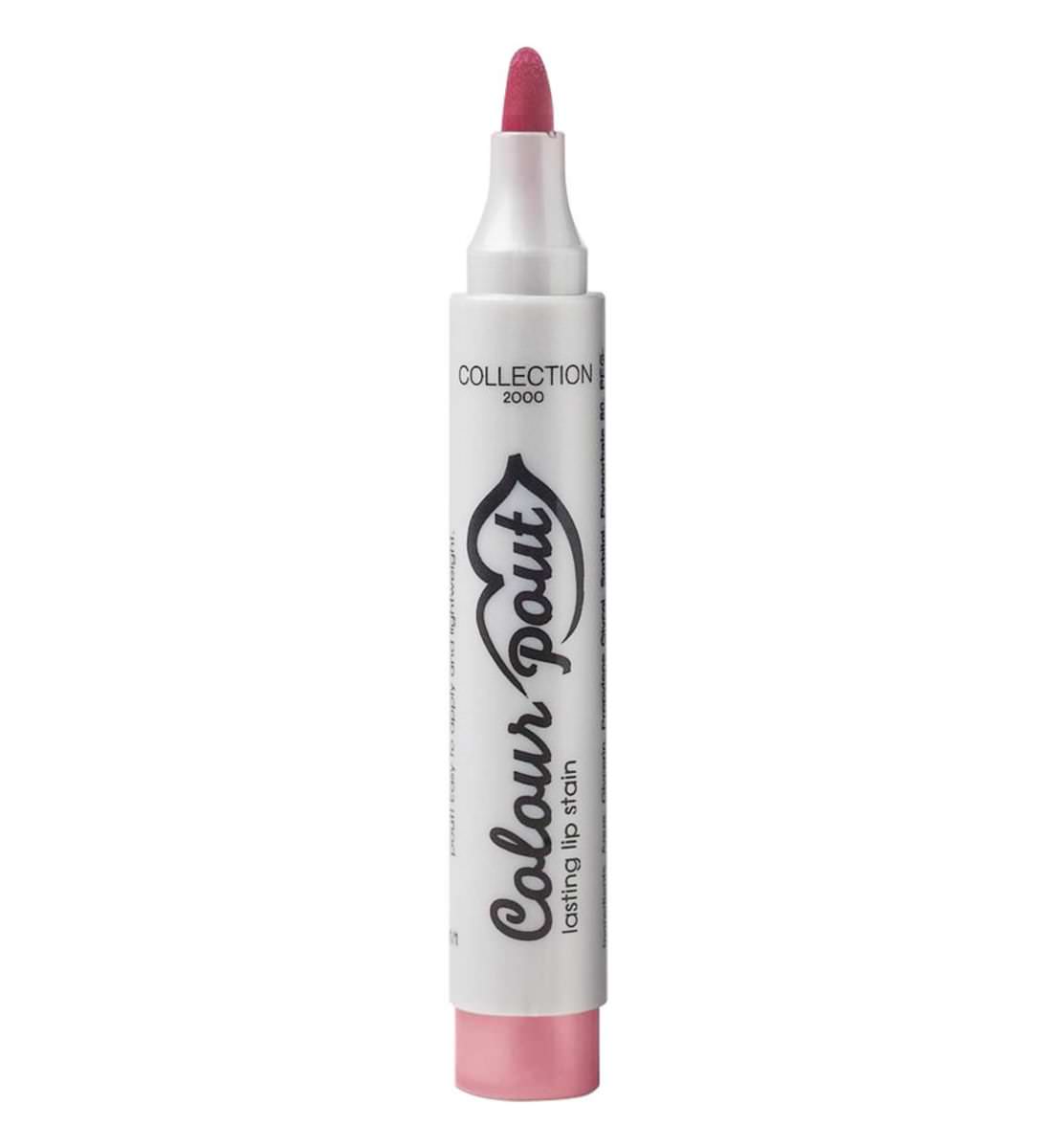 Lip stains are always going to have a long-lasting advantage over lipsticks, as they soak into the lips and dry, whereas lipsticks and crayons are much denser in texture. This is certainly the case with the Lipstain from Collection, which dries quickly and boasts immunity to most food and drink items.
+ Points: lightweight, dries quickly, stays glossy
– Points: difficult to apply as it stains skin, colour results are darker than appear on packaging
Lasting verdict: this is definitely a stain and stains are built to last. Apart from some shading on the edge of the cup, the stain stayed firmly on my lips. The only problem with so much colour soaking into your lips is that they can begin to feel dry, so keep applying clear balm or Vaseline to keep lips healthy.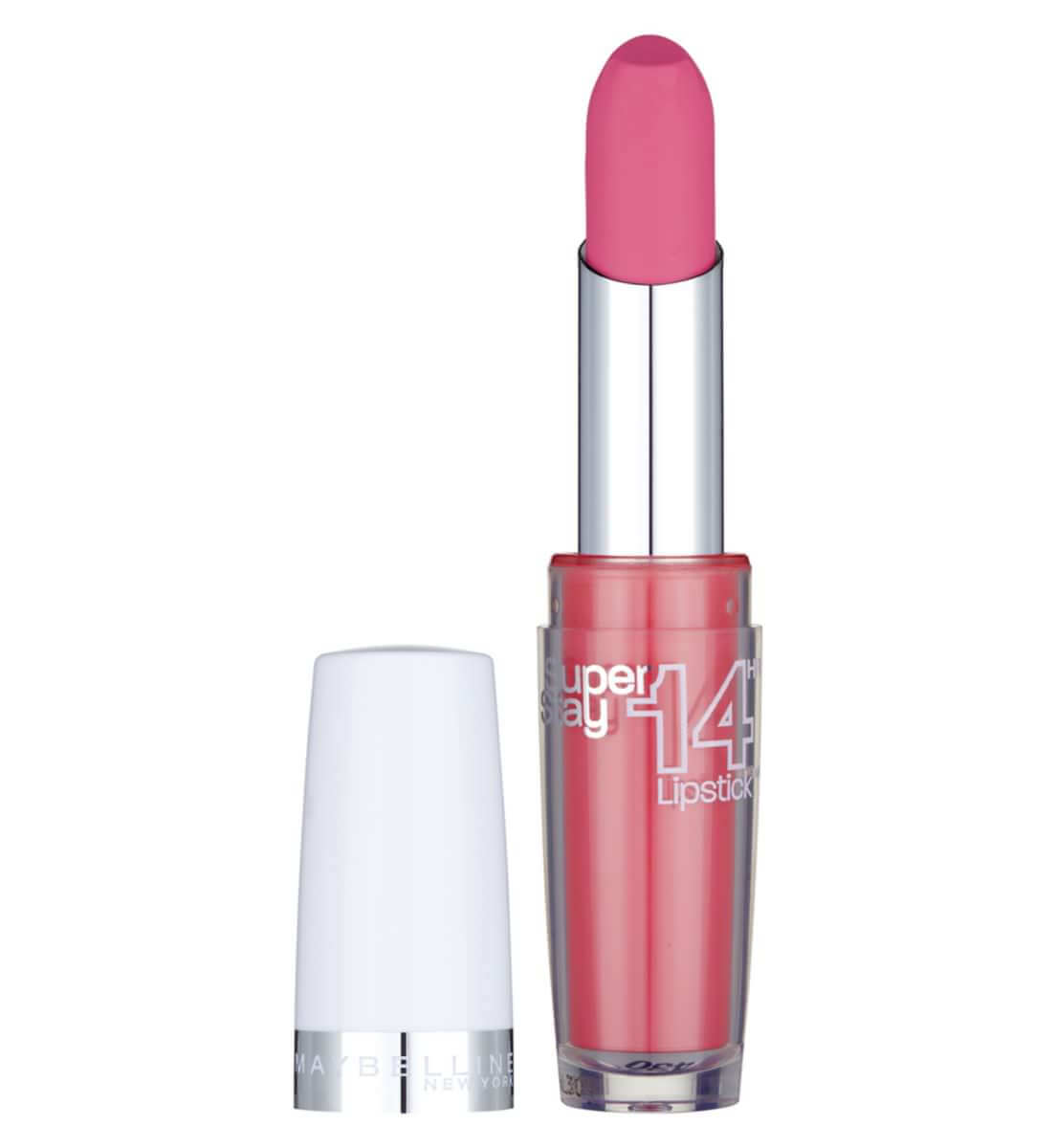 Quite the mouthful, this lipstick by Maybelline has caused quite a stir in the beauty world for its miraculous staying power without any funny tricks. The texture is softer than most lipsticks but the colour still shows hour after hour.
+ Points: soft and easy to apply, no cracks or cakey effects
– Points: limited colour range, matte finish means gloss needed
Lasting verdict: this lipstick is as impressive as its reviews have said, as it does seem to stay on almost all night. When it comes to clamping your lips around a coffee cup, some of the colour does come off as expected, but it's soft, easy, chap stick style application means touching up is a whizz.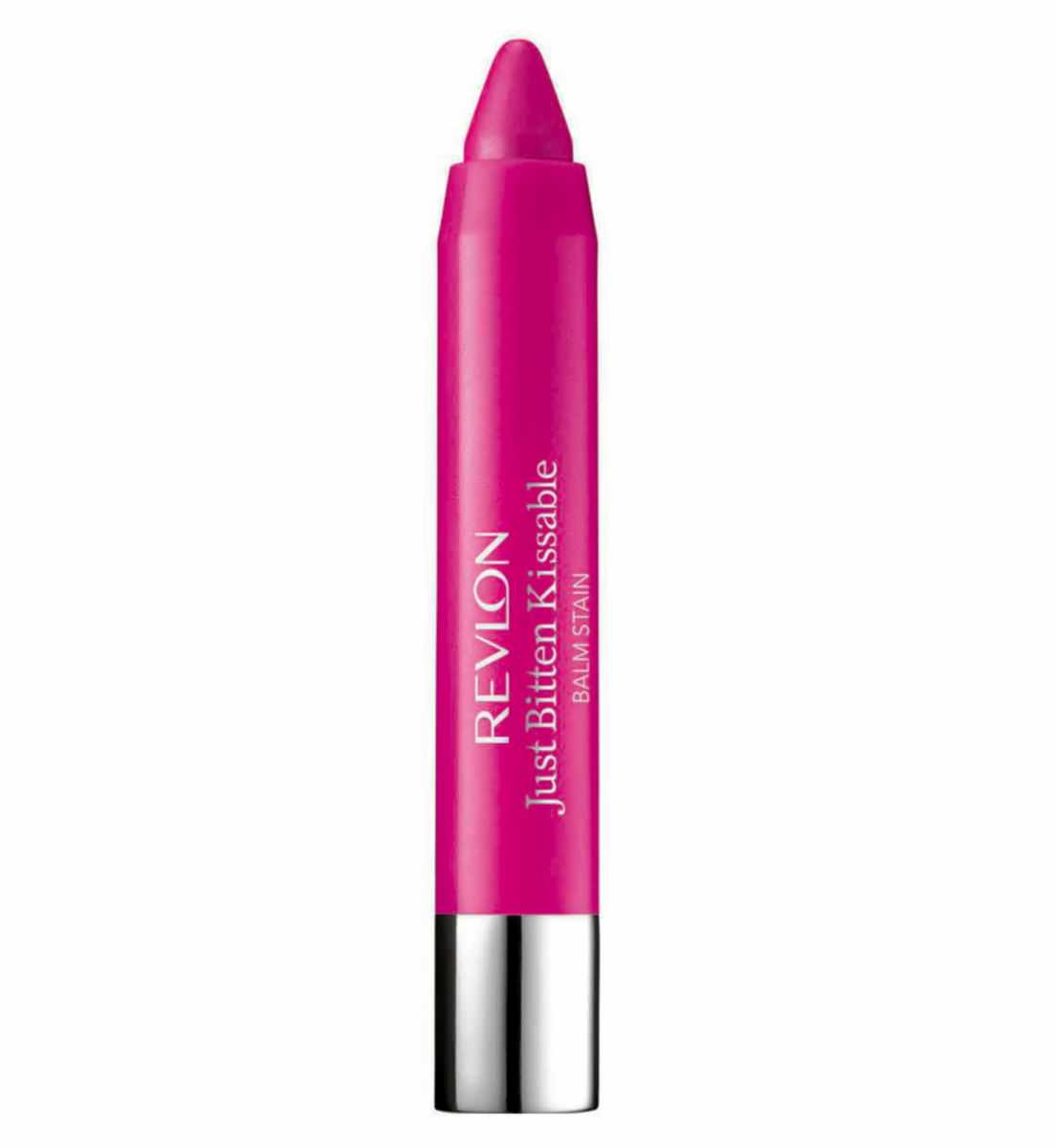 Revlon have absolutely nailed the ultimate chubby stick. A combination of a soft lip crayon with a colour stain, the chubby stick is easy to apply, moisturises the lips and will look good even as the colour fades.
+ Points: wide range of colours, easy to transport, easy application,
– Points: minty smell which is not to everyone's taste
Lasting verdict: will need reapplying at some point but is so quick and easy you might as well layer it on for an even more vibrant colour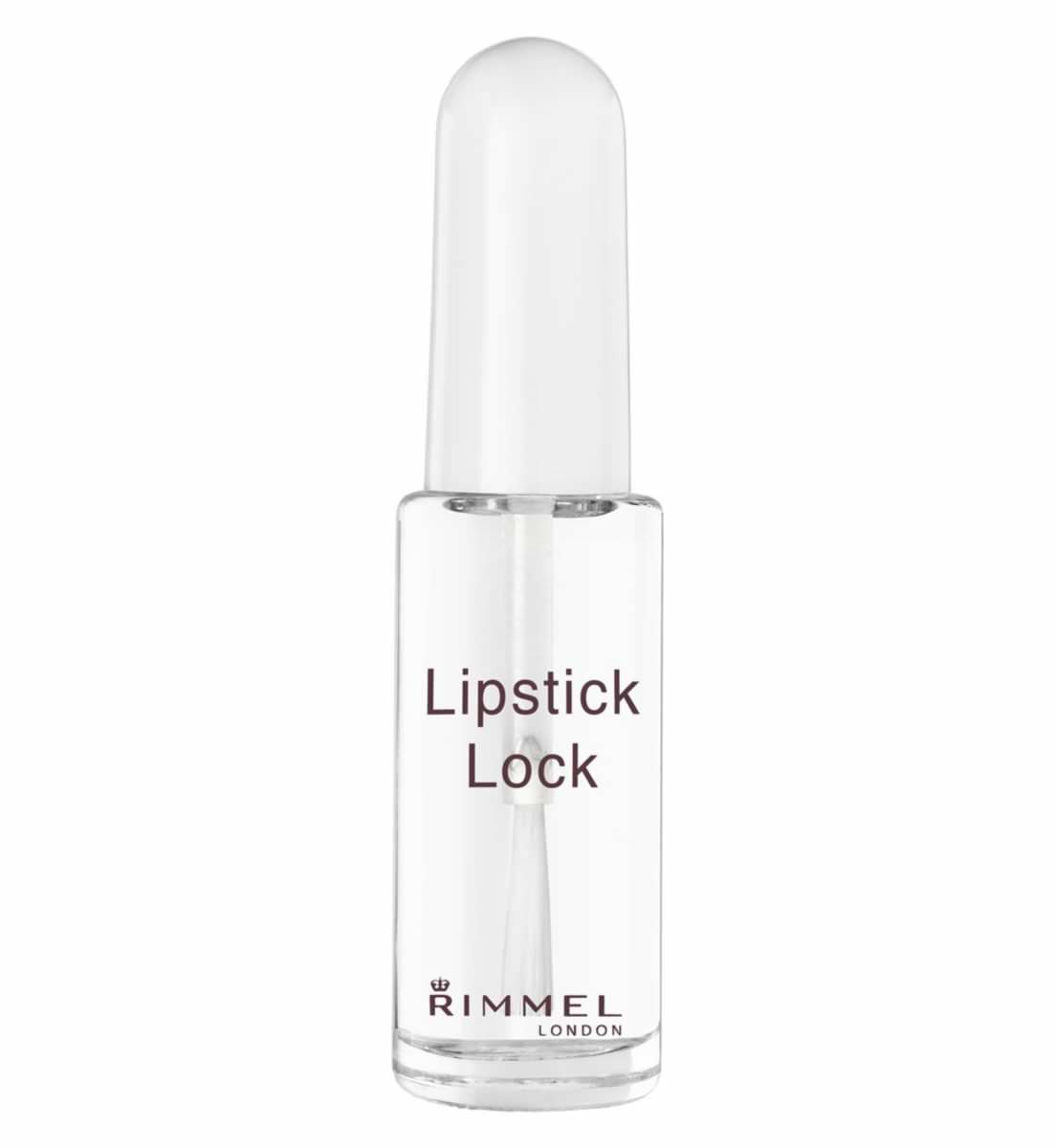 Rimmel's ingenious formula for sealing lipstick does work against every day wear and tear, and also protects your lip colour to a certain point against the dreaded coffee cup. The great thing about coatings is that they can be used with any kind of lip balm/lipstick or stain, and won't alter the colour.
+ Points: works with all lip products, helps seal and dry wetter lipsticks or glosses
– Points: has a formula which might irritate some lips
Lasting verdict: having a seal for your lip colour will certainly make it last that little bit longer. That's not to say some colour won't come off against the coffee cup, but it is well formulated to protect against impact as well as wind and weather.
Of course, it's impossible to find a lipstick that is completely invincible against the Starbucks sip test, as there will always be some colour residue on anything you drink/kiss/nibble. However, by applying lipstick properly and using products with the right textures, or stains that absorb into your lips, you can prevent losing too much of your lippy too often.
When applying your lipstick for the first time that day, remember that rubbing a little foundation on your lips creates a matte base for your lip colour and will prevent cracking, and blotting your colour will also ensure that you're not leaving excess colour on everything you touch.