From the age of 6 when he used to watch piano concerts and then imitate them afterwards on a chair, Pavlo Polonchuk has shown a great desire to become a pianist.
A
t just the young age of 8, Polonchuk learnt to play the piano in his home country of Minsk, Belarus where he attended his first music school.
Now aged 21, Polonchuk lives in Poland and studies jazz piano at The Academy of Music by K. Szymanowski in Katowice which has led him to develop and explore his brilliant musical mind by expanding into the world of song-writing. Pavlo Polonchuk has covered not only existing songs from different genres such as: pop, jazz and classical but he has also composed his own songs. Polonchuk believes that when he hears a song, he can instantly tell whether this is a song he likes or not. When asked what inspires such beautiful music and passion to compose and cover such accomplished songs, the rising star pianist, claims that his inspiration comes from his soul.
'What about my inspirations ….. I don't know, maybe it's my soul and desire to show myself in music.'Pavlo Polonchuk
As a dedicated piano player, Pavlo Polonchuk has had many gigs and concerts over the past few years. Whilst he lived in Ukraine, he performed at a lot of classical concerts but after moving from Ukraine to Poland where his enthusiasm for making music travelled with him, he began playing at pop and jazz concerts. Polonchuk has recently played at a gig in Cracov, a Polish city near the border of the Czech Republic accompanied by his collaborator and close friend, Viktor Orlenko. The pair met at the College of Music in Ukraine when they studied together. Polonchuk has even played at gigs of his own where he has performed his own songs which he had written.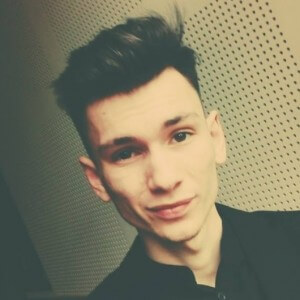 A young man so talented as this and who has achieved so much, we have to learn more about his plans for the future. Pavlo Polonchuk, very modestly answers that he just wants carry on doing what he's doing and enjoy everything he does.
'I want to be engaged in creativity first of all write a song, sing, to play with nice people and show my music to everyone.'Pavlo Polonchuk
Follow the links below to watch Pavlo Polonchuk's performances. Remember to like and subscribe to his YouTube channel so you can keep up to date with his incredible work: