'Dressy Wednesday' – says it all, doesn't it? If it's not obvious already, let me break it down to you: today's edition of OOTD is all about the dress, all about the dress, no trousers. Ha!
And so let us begin…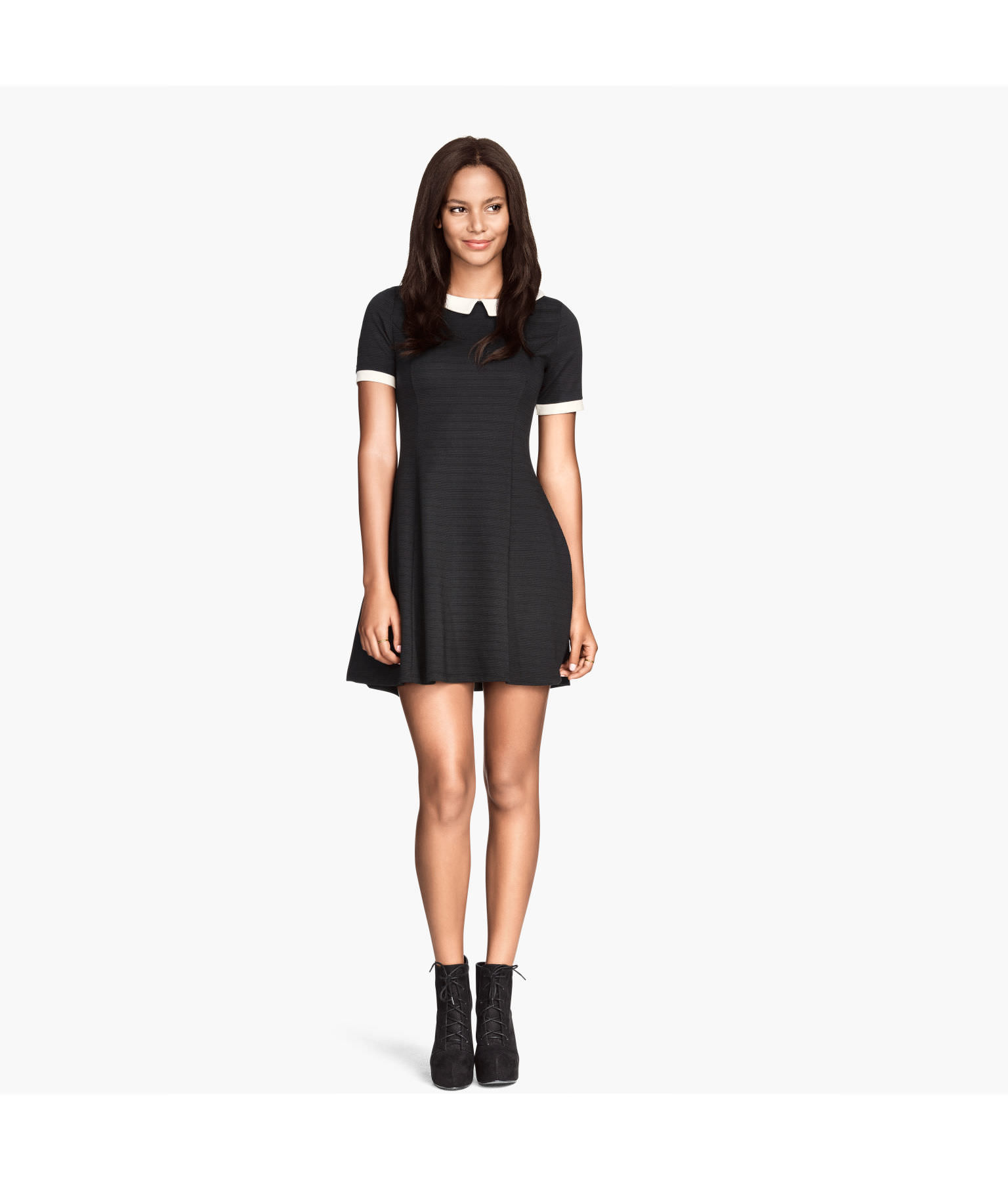 Jersey dresses are something I can't get enough of, no matter the style. They're just the perfect type of day dress. Now can you imagine a jersey dress with a collar style? Well…
This particular dress is short, figure-hugging with contrasting colour collar and short sleeves. The classic white and black tones give this dress a strong sense of sophistication. It might be simple but nonetheless very stylish.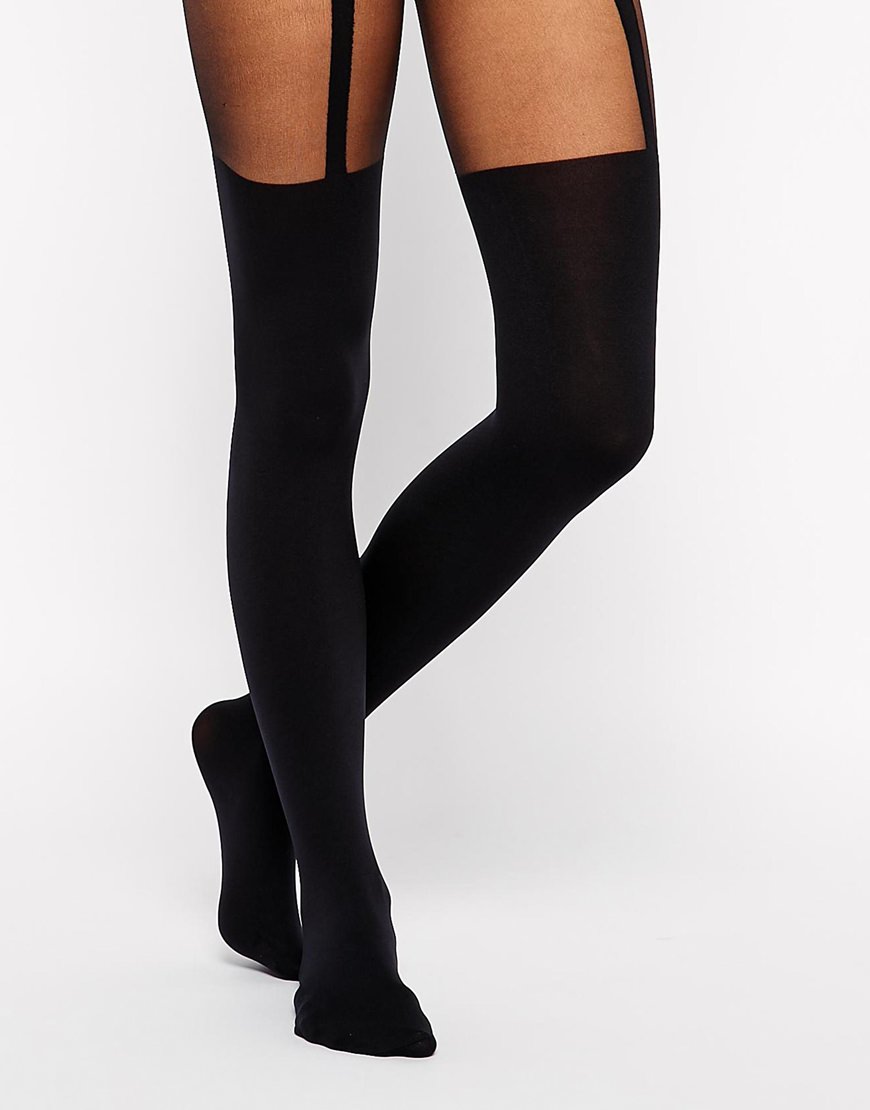 You might have noticed my obsession with tights by now, so of course I have to include it in this outfit. This time, however, I went for an opaque pair of tights that have something quite unique about them.
The suspender strap design is, in my opinion, incredibly provocative without even trying. It gives the allusion that you're wearing suspenders even though you're not. Better yet, it turns a sophisticated outfit into something a little more on the wild side.
The great thing about this outfit, though, is that you can easily tone it down for a more schoolgirl sort of look by wearing just plain black opaque tights. I, however, wanted to stick with a look that had a bit of a twist to it.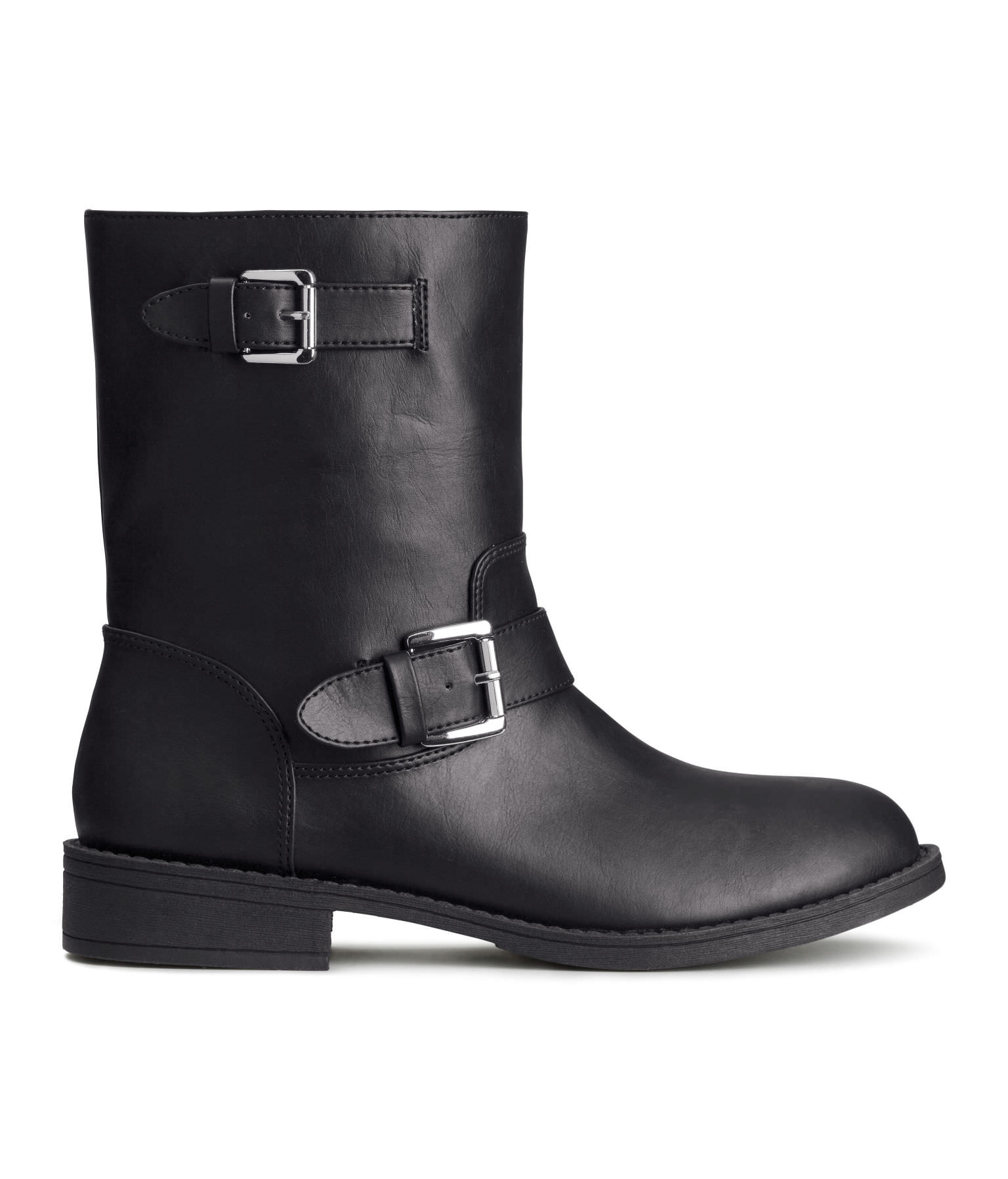 Biker boots are timeless footwear. What do I mean by that? Well, that they can be worn virtually any season of the year, with perhaps any type of outfit. For this particular look, black biker boots are a must.
The boots that I wore are in imitation leather, meaning that they give the allusion that they are real leather despite otherwise. As you can tell, it's all about the allusion today!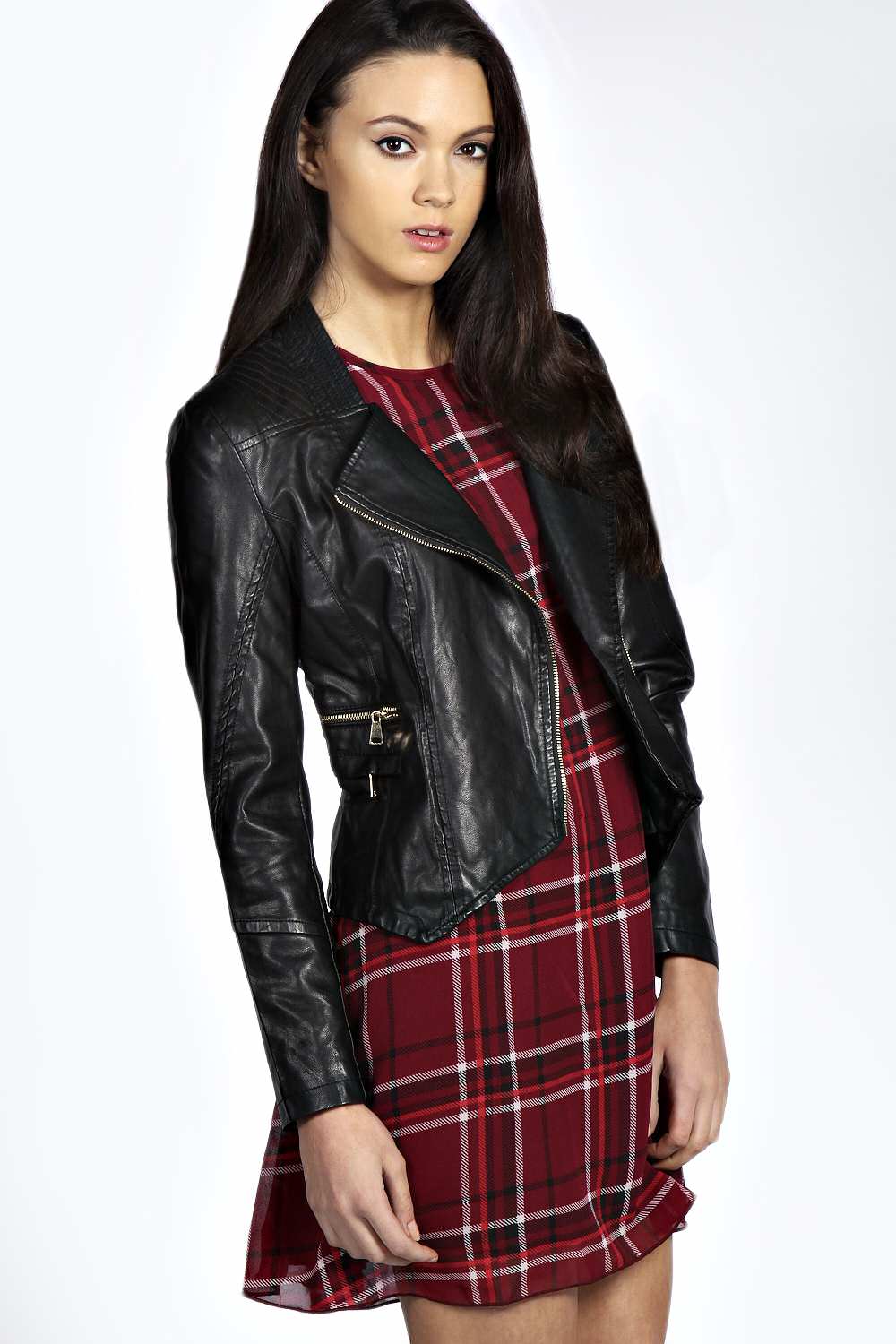 Incredibly comfy, provides enough height for added sophistication, and the decorative tabs and zip at the side offer a nice touch.
If you've read 'Outfit of the Day: Casual Monday' then you will recognise this black leather jacket!
I've already professed my eternal love of leather jackets so I won't go into it again – unless you want to be here all day – but I'm sure you can all understand why this jacket had to make an appearance again.
For one, it has a biker look to it so ties in with the boots. Two, it's black and thus keeps the colour tones in check. But most importantly, like the tights, it turns a sophisticated outfit on its head by making it more rocky-like and edgy. In fact, both the jacket and boots give this effect.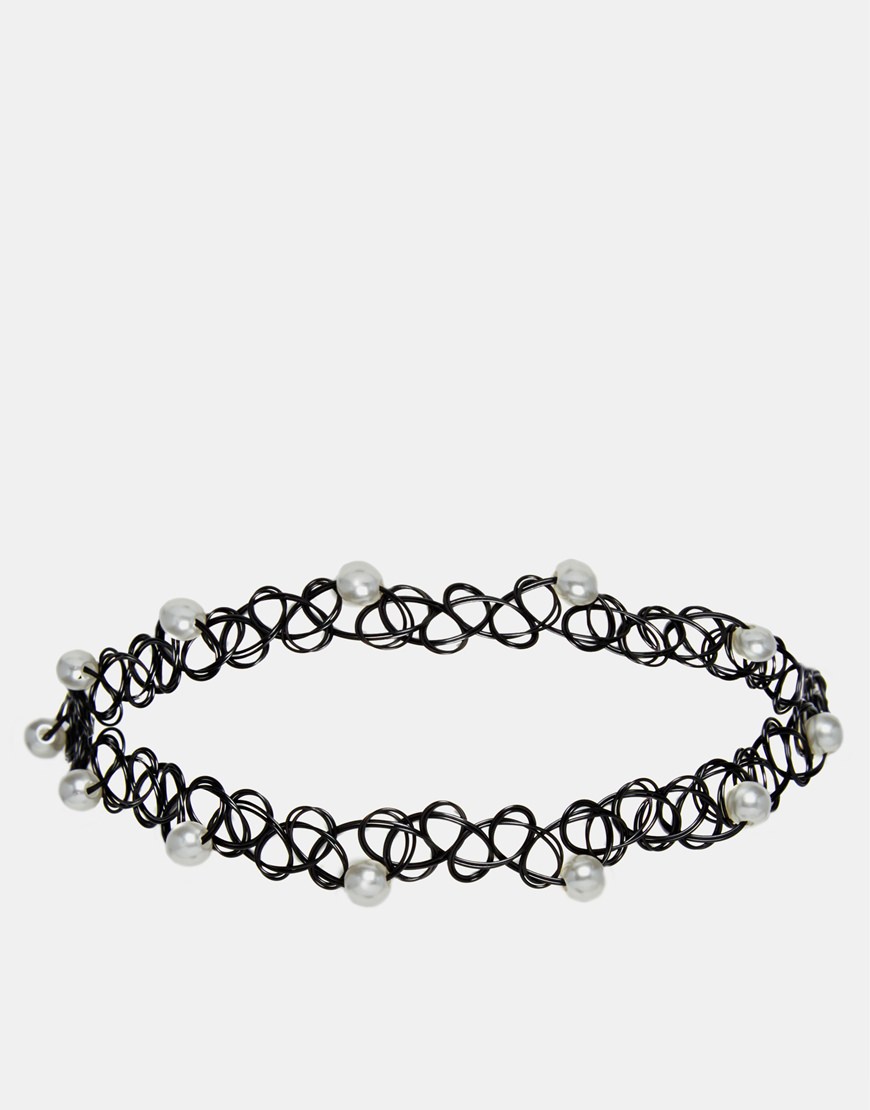 Perhaps the most captivating item of this outfit is the necklace that I wore. It's not your average necklace in that it hangs down your neck. No, this type of necklace hugs the neck, almost like a tattoo. I'm sure that description has given it away…
Yes, ladies, I'm talking about the infamous tattoo choker necklaces. I feel like almost everyone is wearing one right now. They are totally in style, and by far the best type of item to cap off a sophisticated yet edgy look.
The one I wore is of a 90s inspired, tattoo design but what's amazing about it are the faux pearl embellishments going all around it. It's incredibly unique because of that, and I just love how easily you can pull it on and off without any fuss or hassle. This choker necklace is definitely, above all, what drives home the rocky chick look.
And that concludes 'Dressy Wednesday', my lovely readers! I kept things minimal this time around because I wanted to be edgy but in the most simplest of ways.
Remember to tune in tomorrow where it's all about the denim, all about the denim, no dresses!