'Outfit Of The Day: Finally Friday' may have a conclusive tone to it and yes you would be right in assuming that with this comes the end of the OOTD edition. I'm feeling a little disheartened by that if I'm honest with you but that's why this last article will be extra, extra special. How? By going all 'Marvel' on you…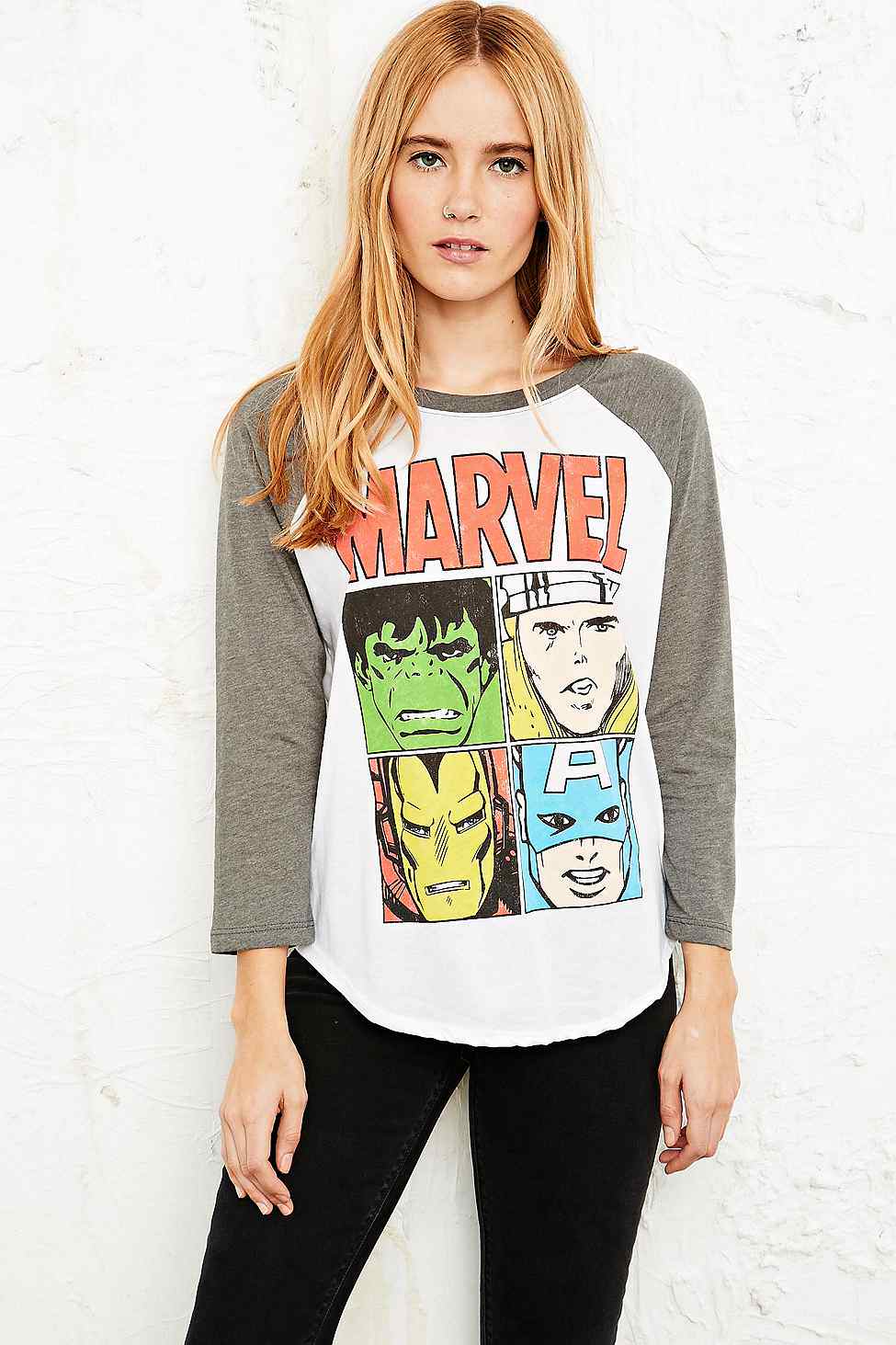 Introducing the ridiculously cool Marvel superhero baseball top! Baseball tops are versatile, basic and comfy to wear as it is. Now throw in some Marvel prints and suddenly their cool factor goes up a thousand notches.
I bought this particular top from Urban Outfitters a while ago for £30. I know, I know, a lot of you might think the price is a bit steep for one top. But, guys, it's Marvel! How many people will you see sporting this top on the street on a day-to-day basis? Hello? Unique brownie points up for grabs! And that's without telling you all just how comfortable and chic – yes, chic – this top really is. The curve hem design is what gives the chic factor, but in a very subtle manner. I like, very much so.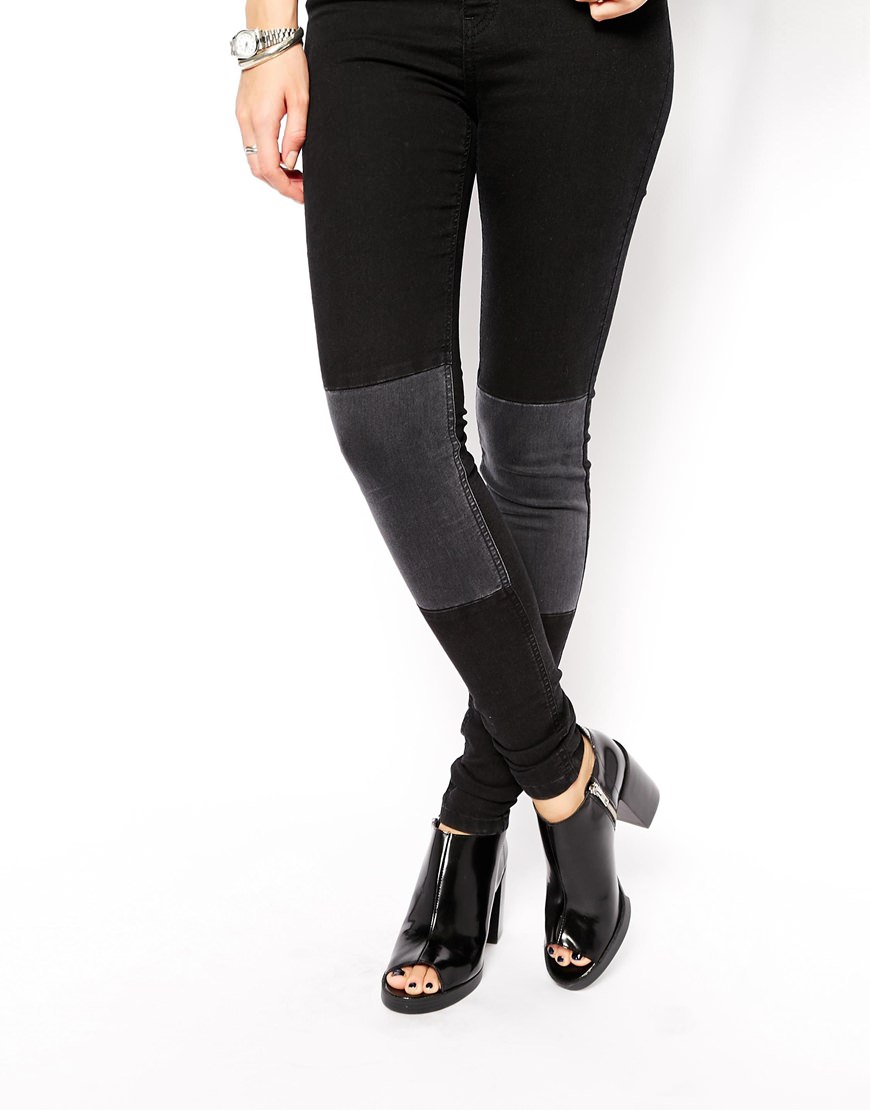 Black basic jeans are exactly that: basic. That's not to say they're bland or boring. No, it just means that they're essential items of clothing.
So, inevitably, I paired the Marvel baseball top with basic black skinny jeans. What's special about these are the tonal knee patches. It offers a nice contrast to the black outer colour, bringing attention to the legs in a surprisingly flattering way.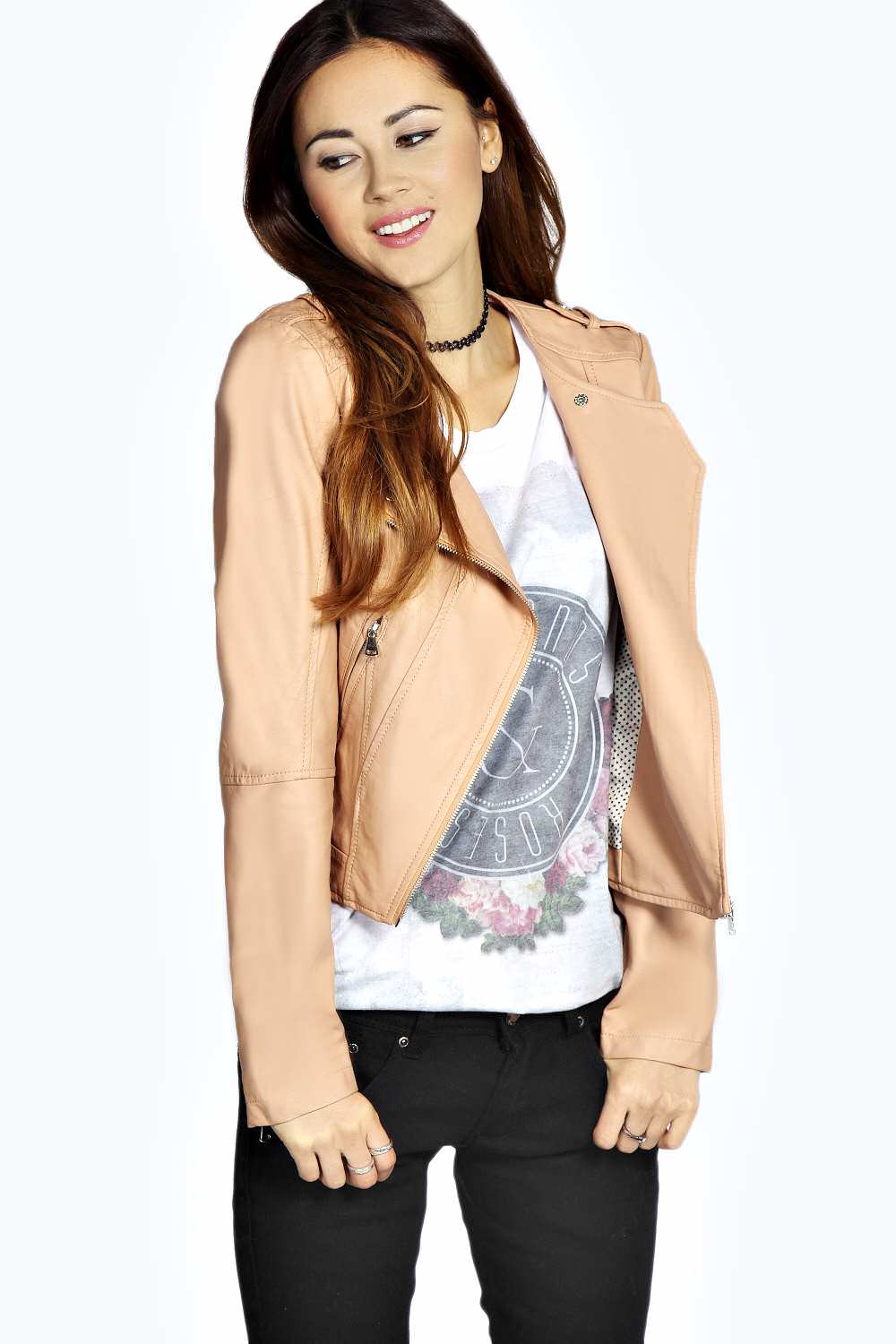 Seeing as it is the last edition of OOTD, of course I had to pull out the leather jacket.
This time, I went for a more understated colour in Rose. The Marvel baseball top gives off a tomboy-ish sort of look, which the Rose coloured leather jacket then counteracts for a more feminine cut.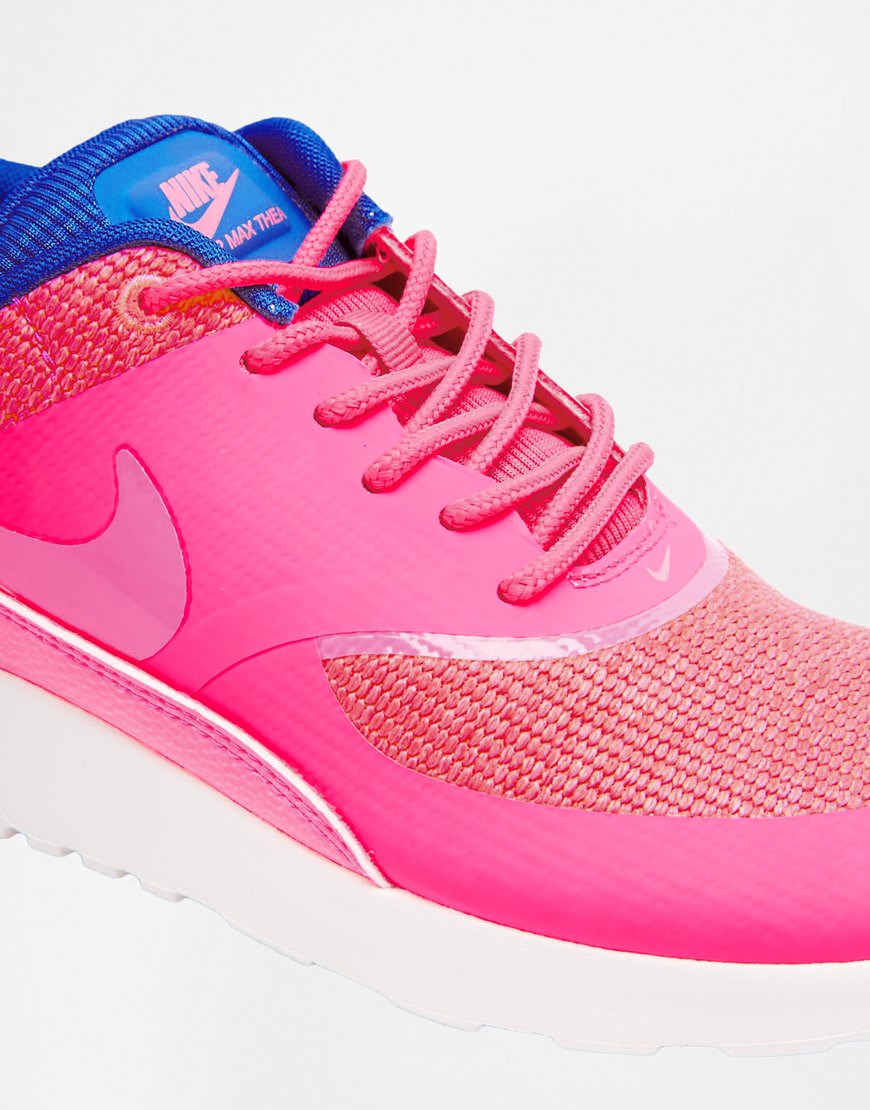 Nike Air Max's are a classic Nikey style. They've been around for as long as I remember but have never lost their appeal. Nike, however, decided to revamp the look, giving birth to these pairs of Nike Air Max Thea's.
Have you realised how much I love the colour pink? No surprise, then, what colour I went for with these Thea's! They are possibly one of my favourite trainers to date – comfortable, stylish and very bold. And for an added bonus, they also match my Rose coloured leather jacket. Perfecto!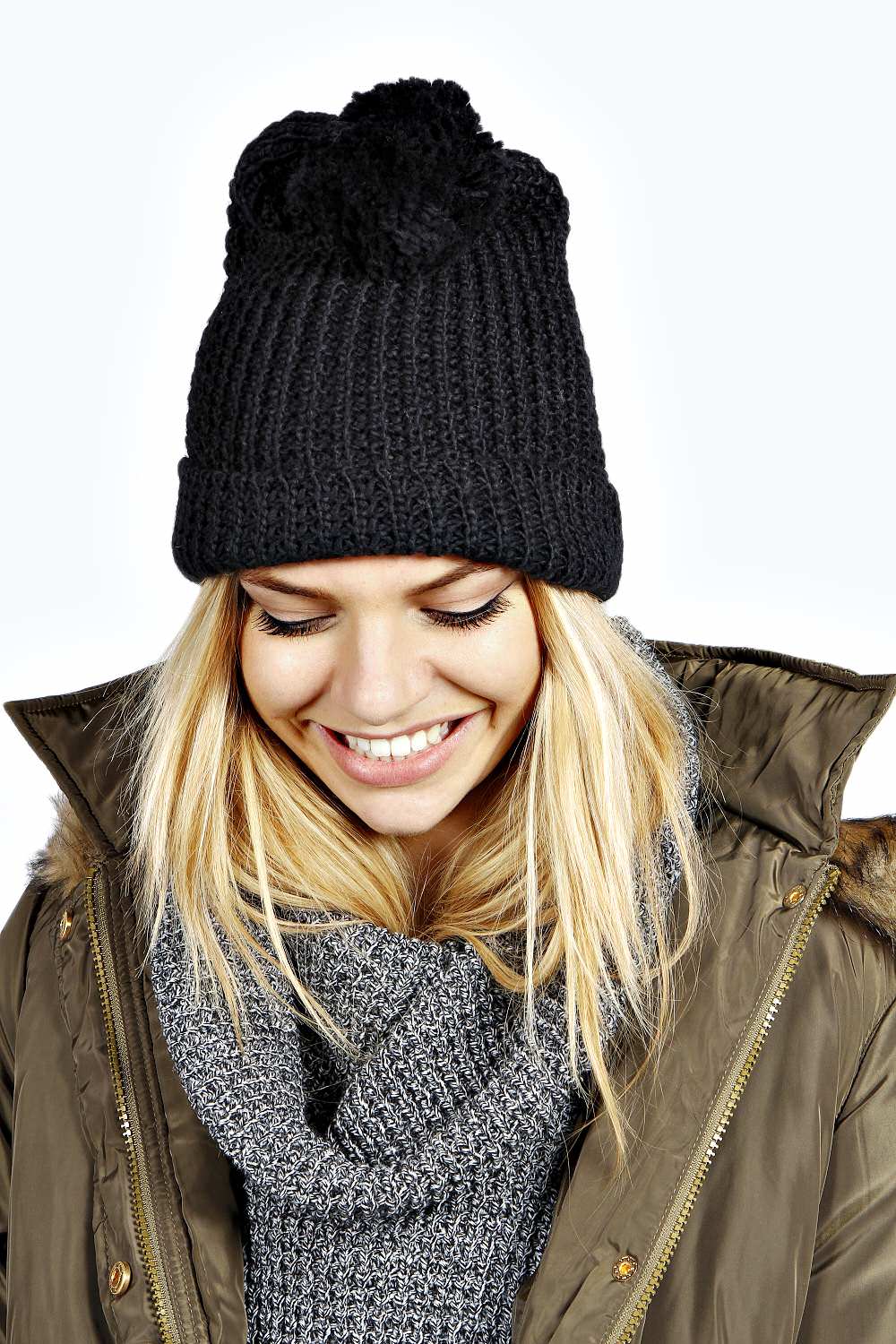 To finish this look off, we've got to throw in some accessories. Beanie hats are an essential winter item. With so many styles available, you can be warm AND chic all at the same time. Tip: also great for those bad hair days.
The beanie hat I wore for this look is just a simple waffle knit pom beanie hat in blush. Again, it continues the theme of the colour pink, while the cute pom design ties in with the feminine aspect of the leather jacket itself.
And with that sees the last and final look of the OOTD edition! I hope you all appreciated the outfits on show this week, and perhaps some of you have been inspired by one or two of them! Maybe you've even gone off and purchased a few individual items, but above all, I really hope you all enjoyed the read because I definitely loved writing it!
Remember, fashion identity is constructed by you and you alone. One person's fashion sense is no better than the other, and we should all be able to accept and be encouraged by each other's creativity.
Now off I go to plan my outfits for next week – see you later ladies!