I have always used photography and photography has used me. I have forced my will upon photography and have become almost a slave to its possibilities. Social narratives are generally almost accidental, and although I try to gravitate toward the non-realistic side of photography, reality recording has found its way into my work by being at a place, at a time, with a camera, as an observer.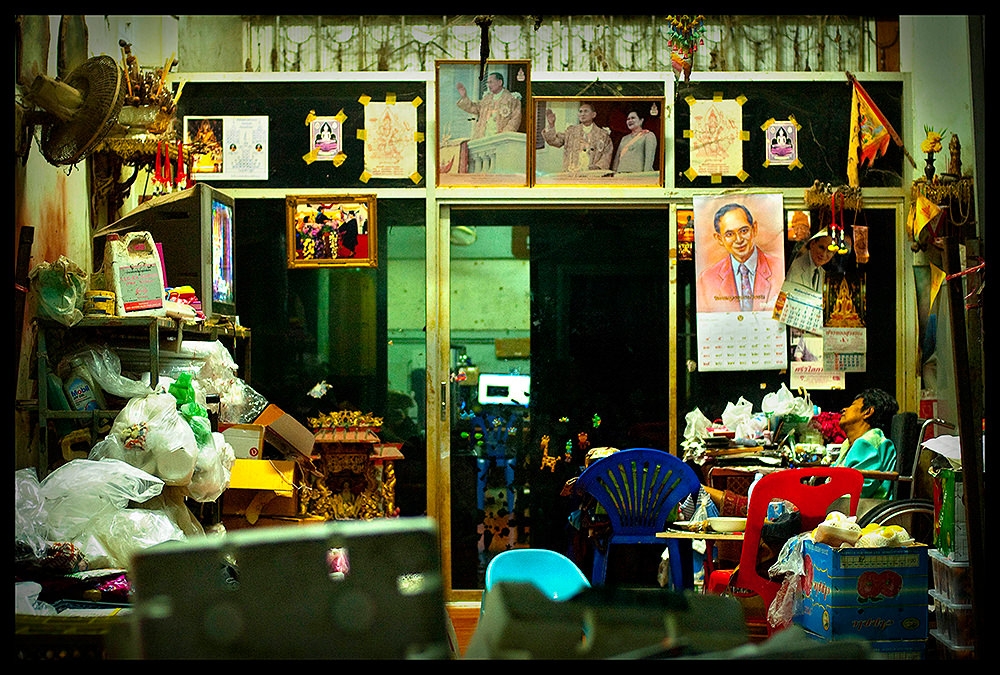 To travel across Bangkok is to see several worlds at once. Skyscrapers; high-end, cloth-napkin dining and tasty street food stalls; five-star hotels and fleabag guesthouses overflowing with backpackers; libidinous hedonism and Buddhist meditation.
What caught my eye was an intriguing pattern, places where the personal and professional universe mix together in one place. Buddha, the King, work and rest live in a kind of harmony that is shared with the world. Investigating through windows into commercial buildings, I notice they have a second role, functioning as domestic spaces where the narratives of everyday family life are played out without the fear or maybe even the conscience that scrutinizing and curious eyes may be pointing at them.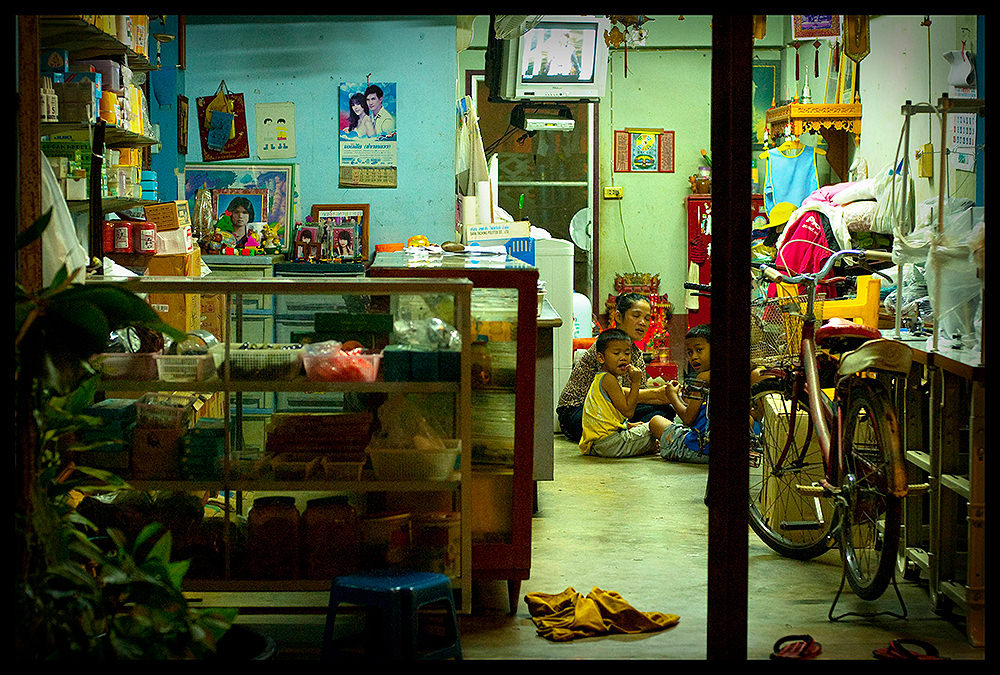 There's more to Bangkok than just shopping, traffic and temples. You have to give it time, it's a place whose charm emerges very slowly. Going home I began to realize that Bangkok, smashed but unbowed by political violence and natural disasters, revealed to me her inner essence, that it is, like the people that live in it, above all else, resilient.
[masterslider id="4″]