In September I was lucky enough to receive a personal invite to an off schedule fashion show during London Fashion Week by Rhona Anne Helford. I was attending London Fashion Week as part of the UK Press with my work experience so I decided to RSVP and attend the showcase.
I was super excited about the whole experience because for a teenage girl to be apart of such a big thing was rather overwhelming.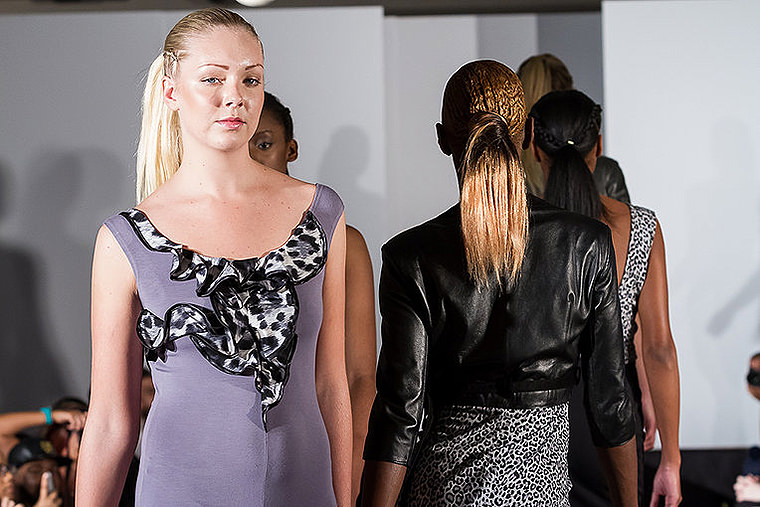 Rhona Anne was showcasing her SS14 collection, 'Portraits Of Elegance', at the Fashions Finest event along with some other fresh designing talents. Rhona's collection was showcased first. The lights dimmed, music stopped and then BOOM! Bright lights, loud music and perfect models wearing gorgeous garments flooded the catwalk. The clean-cut clothing mesmerised everyone in the room and the splashes of bold colours and her signature leopard print touch inspired and captured the attention of many fashionistas.
I was lucky enough to interview Rhona Anne herself on behalf of IVENO Magazine. I asked her questions about her designing techniques, her emotions during LFW and of course what inspired her fabulous debut collection – 'Portraits Of Elegance'.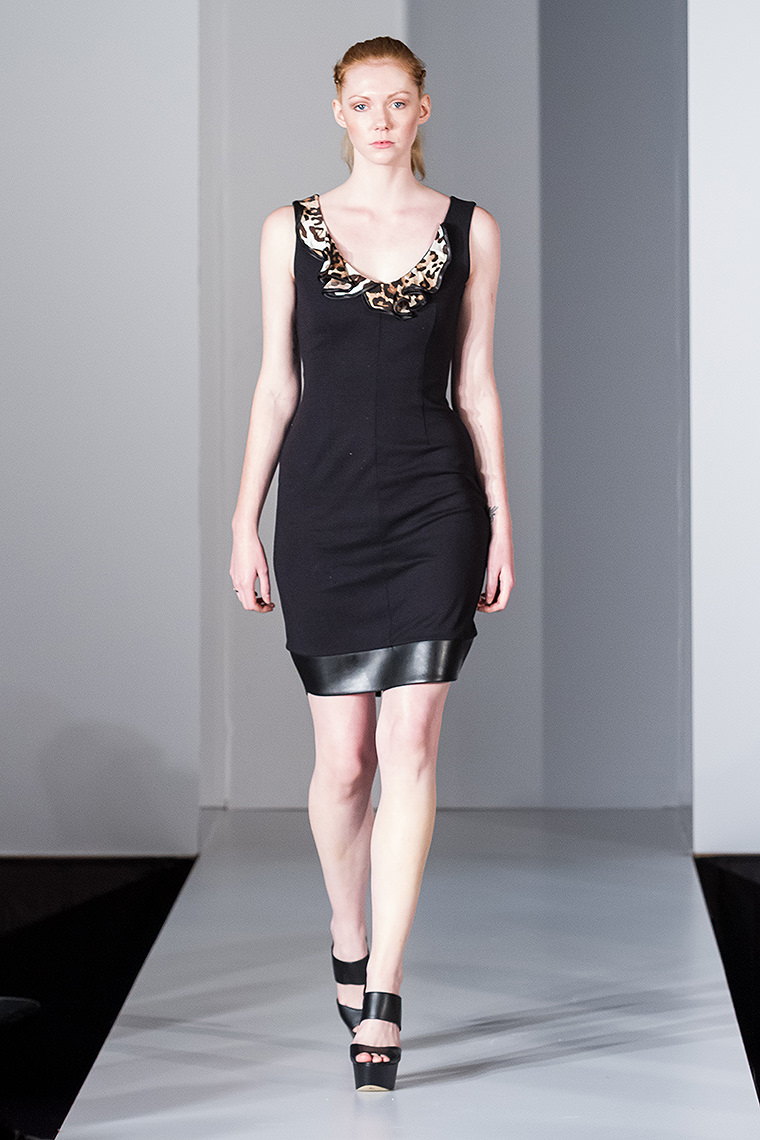 – Your collection 'Portraits Of Elegance' is a very clean cut and classy collection with a slight edge. What inspires you to design such unique garments?
I like to take inspiration from all around me and apply that to my designs in a way that is significant to my brand. 'Portraits of Elegance' was taken from the key pieces of my graduate collection and bringing in new designs to give it more of a contemporary feel. I love working on the stand to create simple but beautiful shapes that all women would look and feel good in. Rhona Anne is about being sophisticated and having your own sense of style, showing my designs in an elegant way.
– I can see that neutral tones with a pop of colour are incorporated quite a bit throughout your collections, but what colours do you enjoy working with most?
I adore colour, it is a huge part of who I am as a designer. If I see a colour I feel inspired by I have to include it in my work, but I like to draw pops of colour from my research, so each collection is significant to my research. Each colour has a meaning, for instance in my current collection, bubblegum pink was taken from a stunning fashion shoot I came across, where the pink was the dominant colour in the image. Pink is always a favourite as it's so feminine. Black and white are also classy colours I like to work with, as they are timeless. This was brought in from black and white photography and a lot of influences from Paris.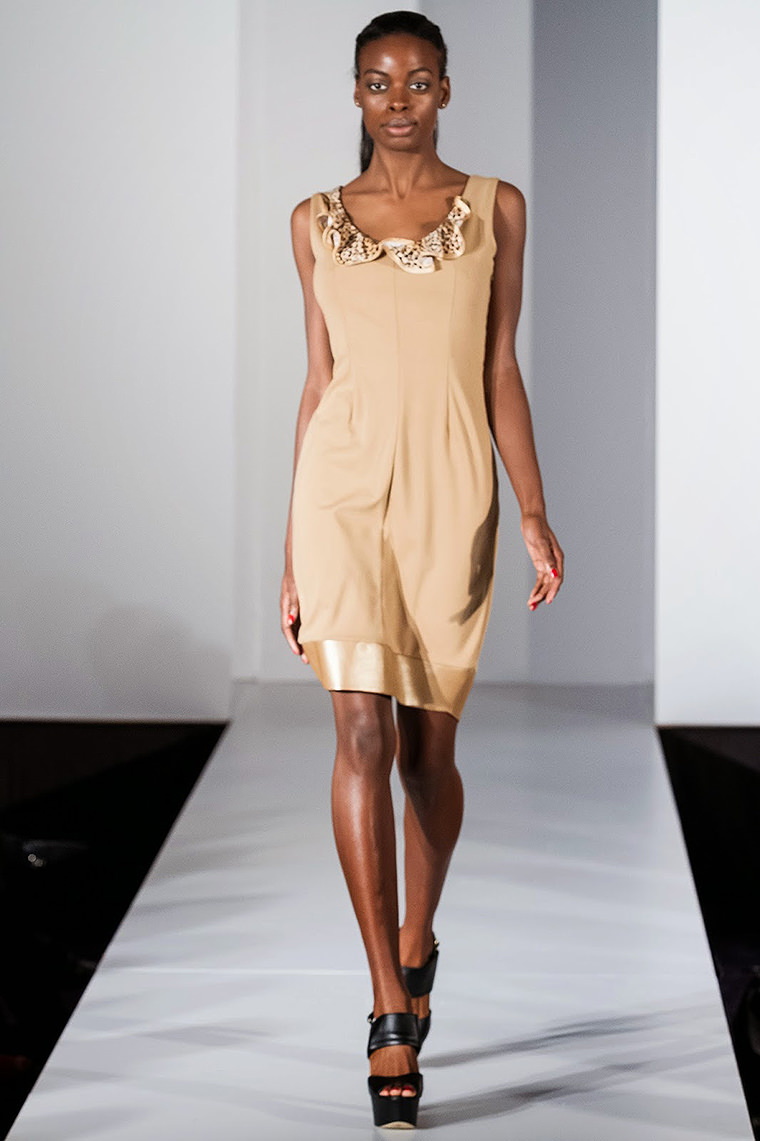 – I was lucky enough to see your showcase of 'Portraits Of Elegance' during London Fashion Week with Fashions Finest. It was amazing for me to witness it, so for you it must have been truly overwhelming to be part of something so amazing and to have your collection shown to many fashionistas. What was it like? How did you feel?
The chance to showcase during London Fashion Week was so overwhelming! It was a day I will never forget and definitely the highlight of my career so far. To debut my collection during the biggest event of the fashion calendar was amazing! I still have to pinch myself now. I also received such positive feedback and to work so hard for something that means everything to you is just the best feeling in the world, when it is finally recognised. I had the best day and loved showcasing my collection. To see the models walk down the catwalk in my designs was just everything.
– What inspires you most when designing a collection?
I think being able to create something unique that you will see no one else in. I love designing, as it's able to bring out my personality and show everyone what inspires me.
Also all the prep work like researching and putting it all together really excites me, as I can start to see a theme.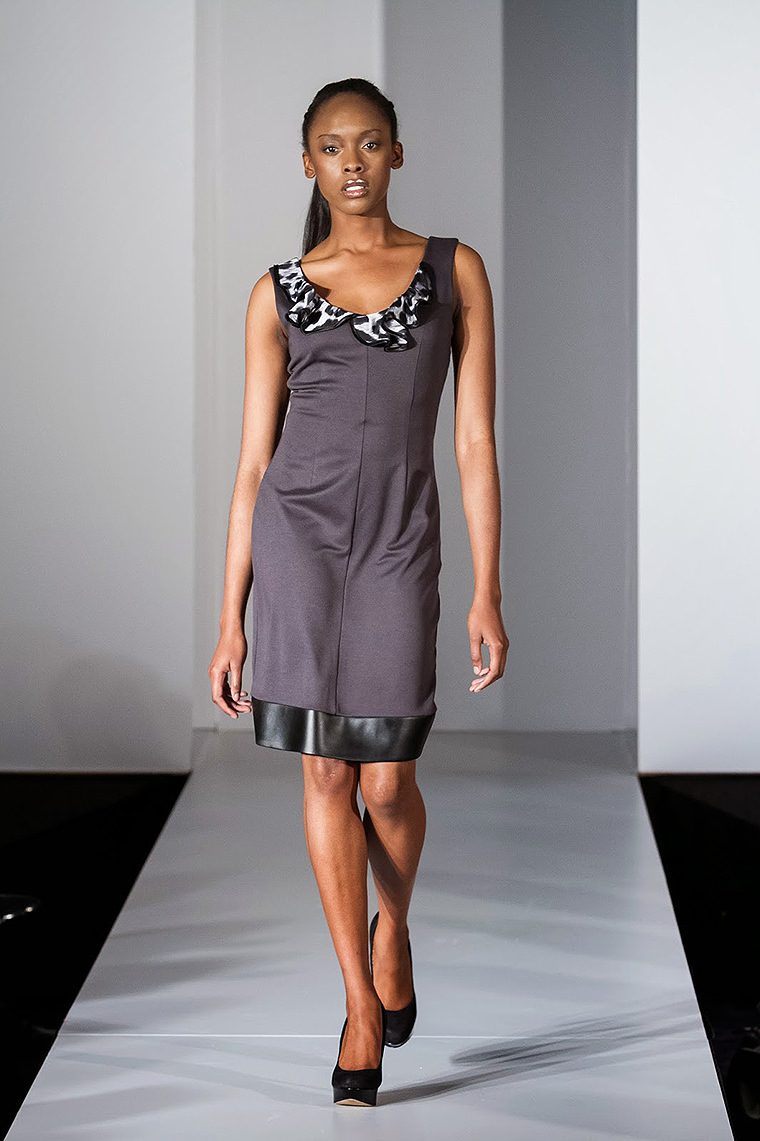 – What do you prefer designing, clothing wise? Skirts, Tops, Dresses etc.?
I like to design all-sorts but I do love dresses, as I feel I can be a bit more experimental and every woman loves a dress!
– Lastly, do you have a collection that you're working on at the moment? If yes, what does it consist of? Is there still that signature touch of leopard print? 
I'm currently in the process of getting my brand out there to many places as possible with 'portraits of elegance', however, I'm always inspired and I already have ideas for my next collection, that I can't wait to get stuck into! As for the leopard print, this will always be a signature of mine throughout my work that will never fade! It's part of the Rhona Anne brand.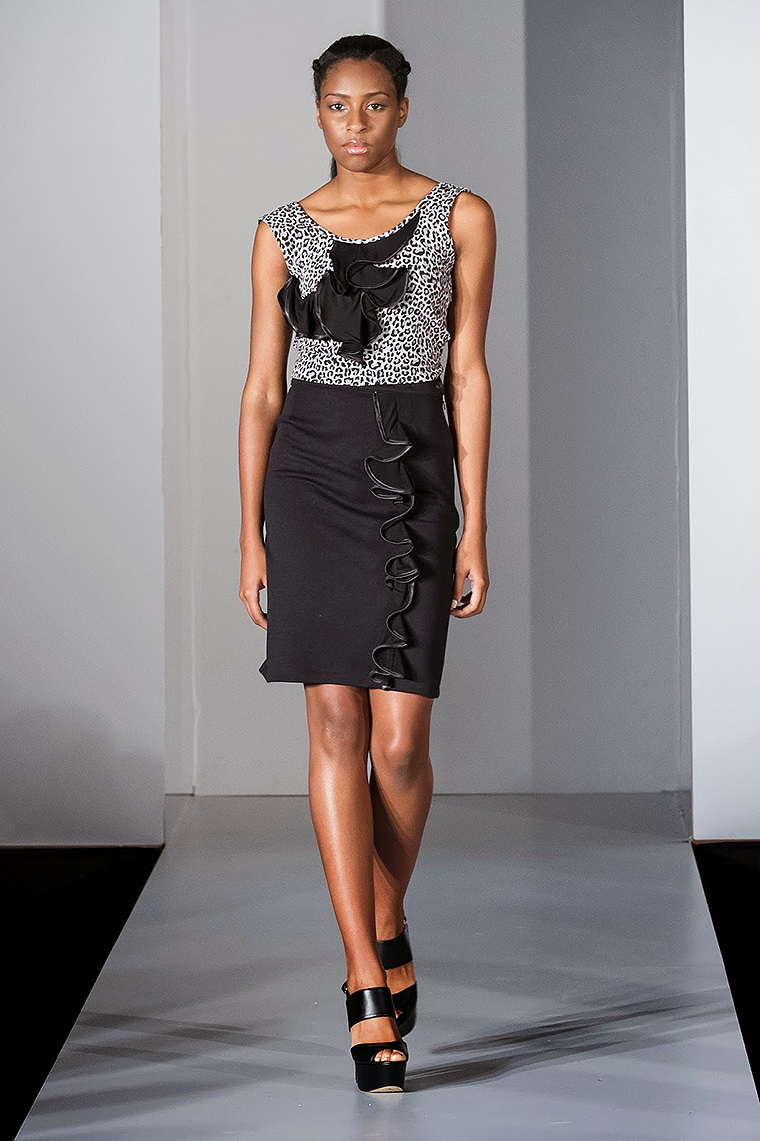 Thank you to the fabulous Rhona Anne for taking the time out of her busy schedule to take part in this Q&A for you all. I cannot wait for Rhona's next collection, as I am sure it will be equally as outstanding, if not better than 'Portraits Of Elegance'.
From everybody and myself here at IVENO Magazine, we wish Rhona the best of luck for 2015 and we hope you have every success with you current collection and your future ones too.