If you were lucky to be born in the 80's or even early 90's I would be pretty sure your first mobile phone was a Nokia. Speaking from a personal, ahem, experience mine was the legen- wait for it-dary 3310. If you have no idea why it's called legendary then I can confidently say you don't spend much time on the internet!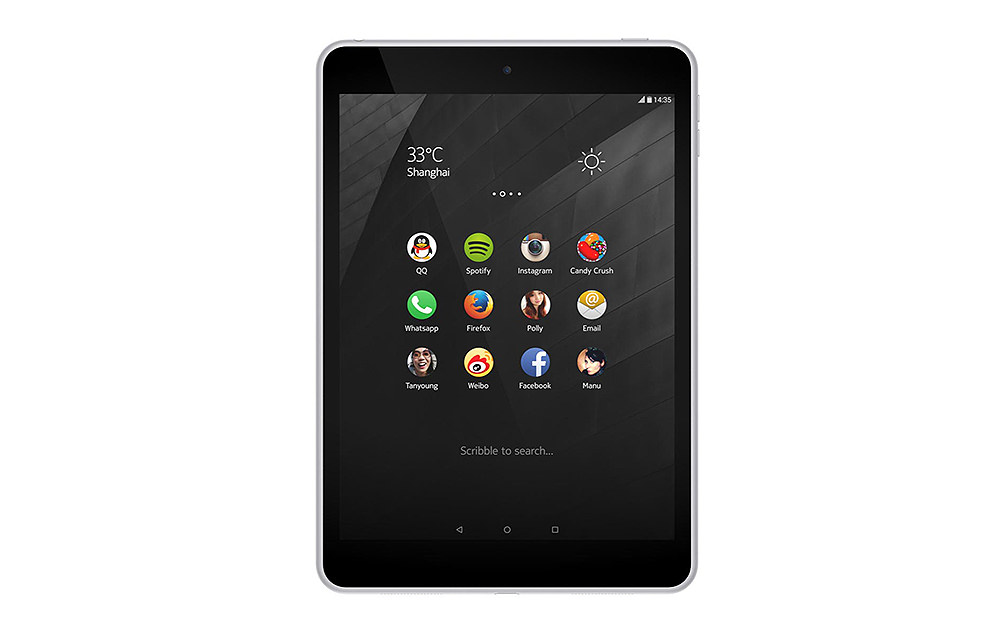 The Finnish Telecoms Giant
Some boring background history is a *yawn* must here, Nokia was established way before the mobile phones came to exist; still when mobiles became a reality, and for a very good period of time, one can assume that it was the No.1 mobile phone manufacturer with a pretty decent share of the market. Things went south after the existence of Android and iOS with people converting to the mentioned OS's; as the shares dropped significantly Nokia was finally acquired by Microsoft in Sep 2013 with a bargain of €5.4 bn. A while after that, Microsoft announced that the mobile phones would be named Microsoft Mobile from here on and the name Nokia will be no more. Recently, last November, Microsoft announced the Nokia N1 tablet which is, drum-roll please, our main topic here.
A Tablet, seriously?!
Yup, a tablet that runs Android 5.0 (Lollipop) mhm mhm. I mean imagine the availability, smoothness, and pure innovation of the Android system combined with the sturdiness and long battery-life of Nokia! Mind, blown!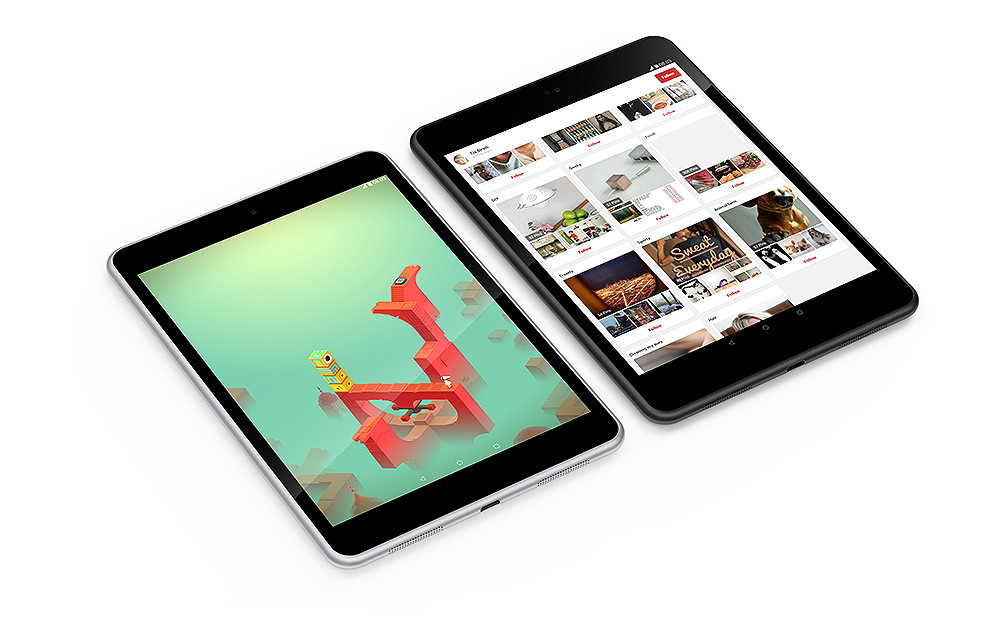 So tell me more about the specs then:
It's gonna be a 7.9 in multitouch display with Gorilla glass 3 protection and a pixel density of around 324 ppi. An Intel 64-bit Atom quad-core 2.3 GHz processor, 32 GB of internal memory, 2 GB of LPDDR3 RAM and no card slot. A primary camera of 8 MP with autofocus capable of shooting extra smooth 1080p videos @ 360fps in addition to a front 5MP camera. As for connectivity, it's fitted with a micro-USB v2.0, plus a Type-C reversible USB connector, Bluetooth v4.0 with A2DP and Wi-Fi 802.11 a/b/g/n/ac and capable of using Wi-Fi Direct and tethering (Hotspot). Last but not least, the battery is a non-removable 5300 mAh Li-Ion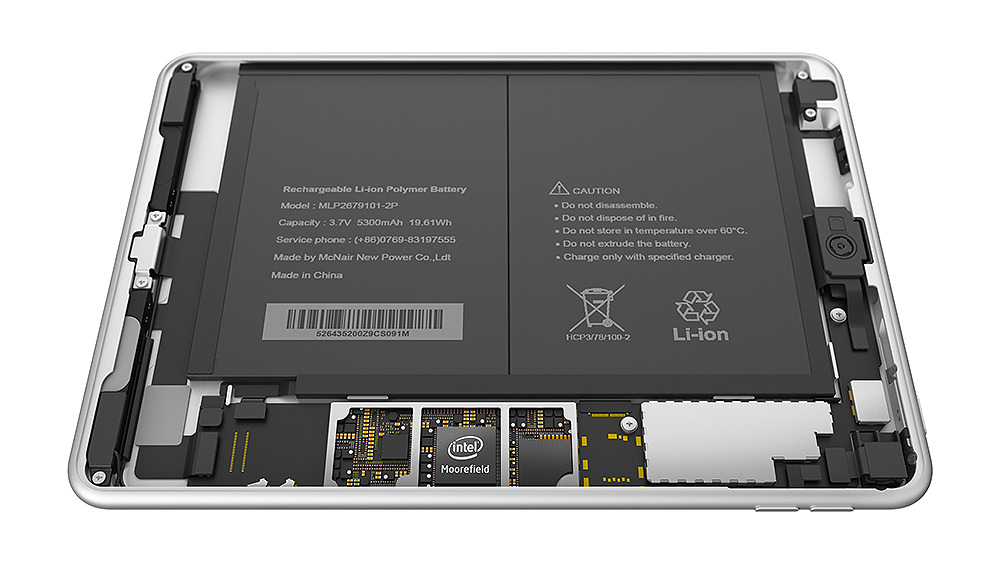 Uncovered, battery and chipset visible
Wait, what about GSM?
Alas, this is not a GSM device. That said, it doesn't have a SIM card slot, neither can it connect to any GSM connection out there. If I must comment on that I'd say that even if I have a GSM tablet but I RARELY use the GSM connection in London as there is a Wi-Fi hotspot for free around every corner, literally.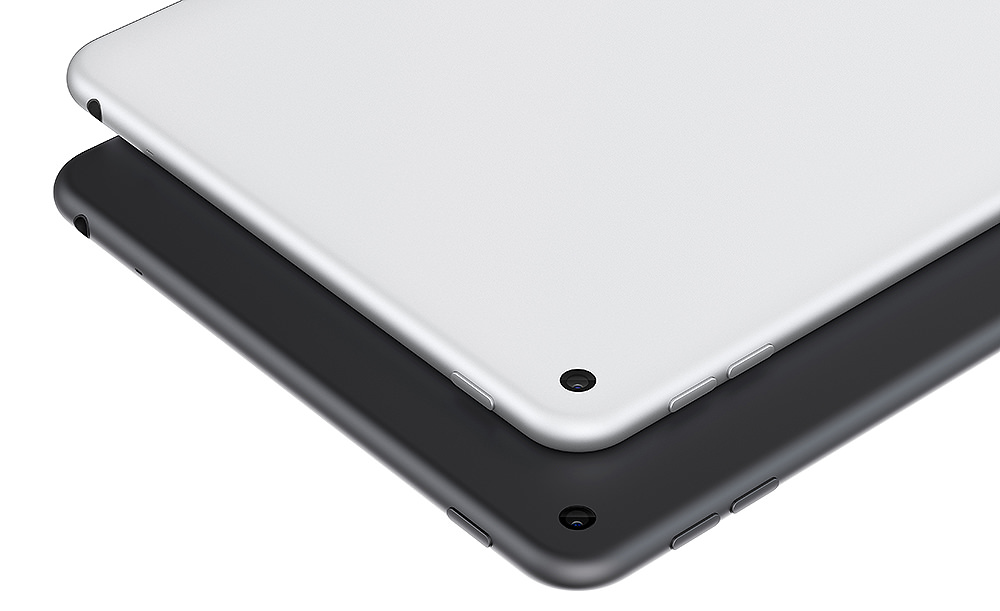 Aluminium/Grey?
I believe you've missed some specs though…
My bad! The dimensions are (200.7H ×138.6W×6.9D) mm, a sleek one-piece design that comes in Natural Aluminium or Lava Grey colours. Weighs 318 g (11.22 oz). As for audio specs there will be two 0.5 Watts stereo speakers and a mic of course with noise cancellation. Did I mention it comes with Lollipop OS? That and a Nokia Z launcher that will adapt to you; brings you the stuff that you need when needed. Apparently, the more you use it, the better it gets! Finally, the Scribble-to-Search feature, just scribble a letter or two on the homescreen and leave the rest to yours truly to find what you're looking for.

Speakers and USB port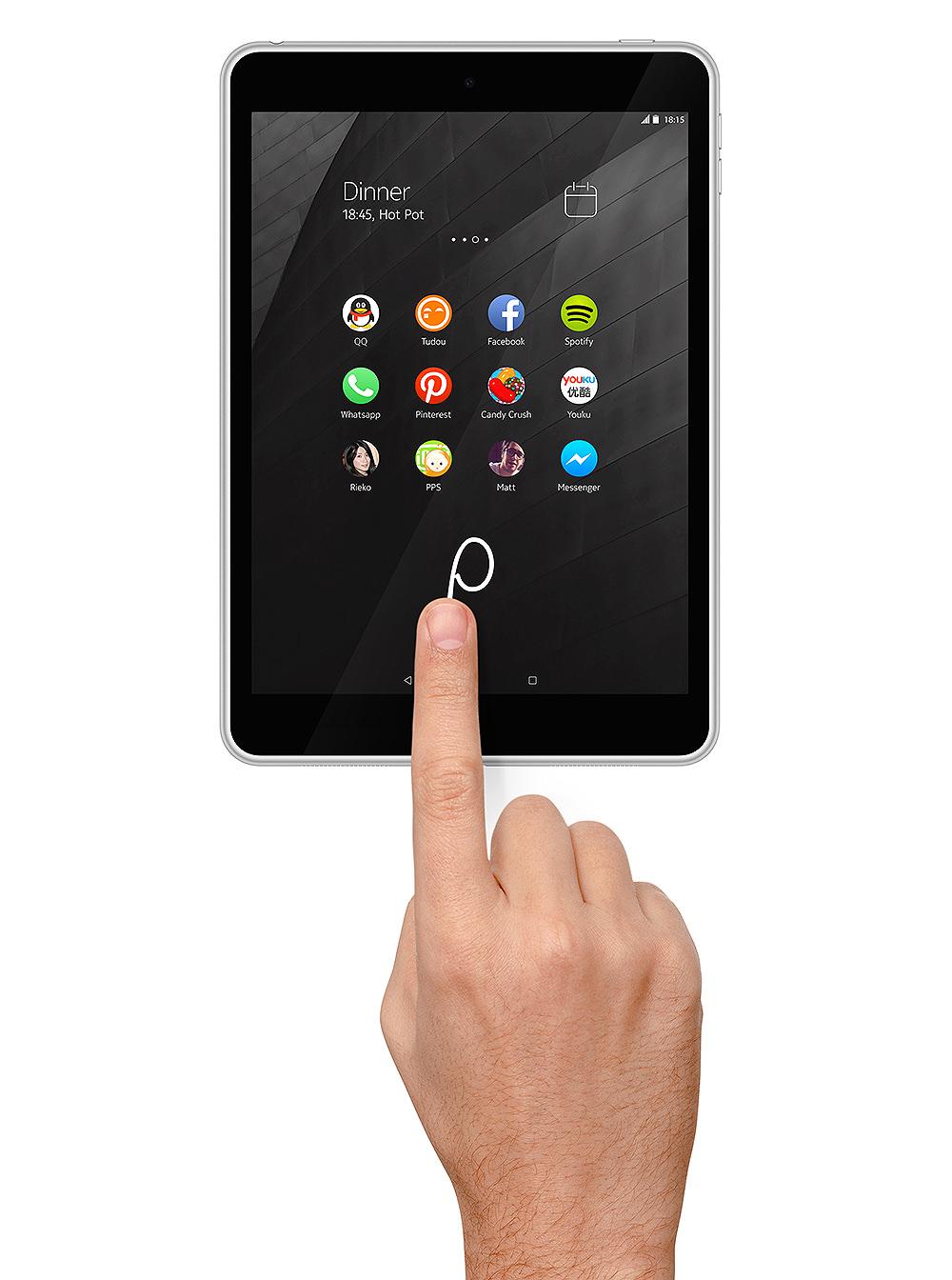 Scribble it off
Sounds cool! Is it out yet?
Nah! It was only announced last month but expected to be available to purchase during 2015 Q1. We still have to wait and see how it'll perform when put to test but knowing Nokia I'd say this might be a beginning of a yet to come better age of tablets. I believe that not only me but also all the veteran techies will be looking forward to that day when Nokia comes back strong and wow us once more.
See Nokia's Official N1 Site at: http://n1.nokia.com/en.