My first trip to NYC didn't really impress me – I really could not understand what the fuss was about. Was it because people could associate the city with their beloved American series? Plus I did not enjoy these unpleasant odours that assaulted my senses as I walked down the streets. Looking back now, I have only one explanation for my initial dislike – I must have been still taken by my recent move to Europe where there is an abundance of culture, history and new journeys to be had. In any case I decided to go back to NYC and give it a second chance by experiencing all the things the city was renowned for.
Tour bus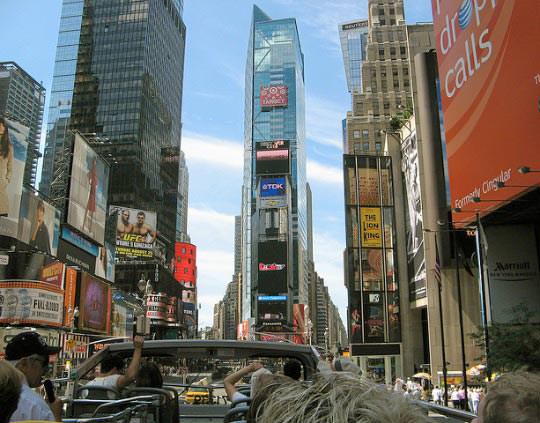 I started my trip with the Hop on/Hop off bus as I think it gives a good overview of the different areas in NYC and can help in planning how the remaining days will be spent. I got to pick the places that really attract me whilst soaking in some history and seeing everything from Brooklyn to the Bronx. The night tour is also beautiful as it reveals NYC in all its splendour with the giant skyscrapers all like Christmas trees. I would recommend a walk in Central Park, losing yourself at The Met, seeing new heights at the Empire State Building and experiencing bright lights in the middle of the night at Times Square.
Food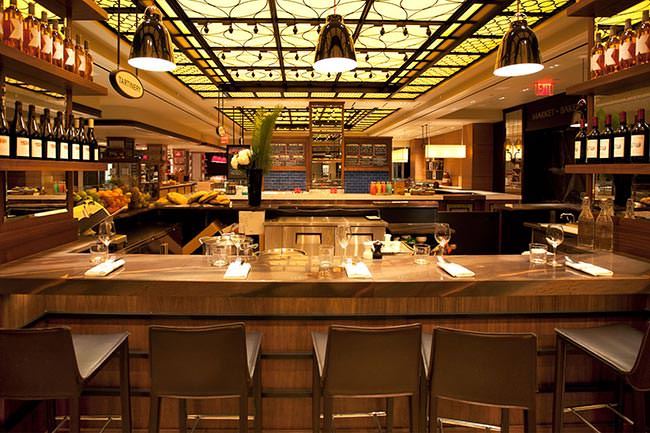 Now onto the food: breakfast, being the most important meal of the day, will be tackled first. A nice French inspired breakfast can be had at DB Bistro Moderne. Choose between the typical omelettes with buttery hash browns or eggs and crispy bacon. My personal treat was the basket of freshly baked warm madeleines lightly dusted with icing sugar. For something more traditional The Red Flame Diner serves traditional American breakfasts. They have a selection of waffles or pancakes that can be had sweet or with some bacon if the combination of opposites is your thing.
For burgers, try Bill's Bar and Burger, it was as nice if not better than the highly rated Burger Joint in the Le Parker Meridien hotel. The burgers at Burger Joint were ok but not worth the long queues and precious time you waste there. A chain worth visiting is The Meatball Shop that can be found in different places. The one in Chelsea was on a quaint little street where one can sit outside, enjoy some sun and indulge in some people watching. I was given a menu and pen to select the different types of meatballs and sauce combinations that tickled my fancy. You are sure to find something to your taste. Dishes served are small giving you the opportunity to trial different things.
If you happen to the in the Chelsea area, the Chelsea market is a must see and is best visited with an empty stomach. It is filled with food stalls providing endless food choices including seafood, wraps, Italian, cakes, wine shops with wine tastings etc. If, like me, you unfortunately visited the market after a little trip to The Meatball Shop, I think you should have enough space to squeeze in a delicious coffee from Ninth Street Espresso and the fabulous freshly cooked donuts from Donuttery. Whether hungry or not, the sweet smell of freshly fried sweet dough is irresistible.
Close to midtown, Hell's Kitchen has cool eateries and Empanada Mama is delicious and authentic. They do not accept bookings so prepare to wait for a table. EN Japanese Brasserie introduced me to the wonderful world of fine Sake and served the amazing Japanese food NYC is so well known for.
The best food experience I had been at 11 Madison Park. It is truly an experience to be had and I will not spoil it for you if you choose to go. Just be ready to embark on a journey where not only your taste buds but also your other senses are up for a treat.
Bars are abundant if you find yourself a little thirsty. La Esquina which came highly recommended was a bar I really enjoyed. The food did not particularly wow me but the décor, atmosphere and music together with their cocktails had me staying there until the early hours of the night. However whoever said that NYC never sleeps was not quite right, as on Monday evening, there were not many people at this popular bar with most guests having an early night.   Close by, there is Balthazar, which also has an amazing atmosphere and is good for a drink. It's in Soho and you can fit it around shopping. If you are after something a bit more upmarket, head to the bar at the Mandarin Oriental where some mean cocktails with beautiful views can be enjoyed.
Shopping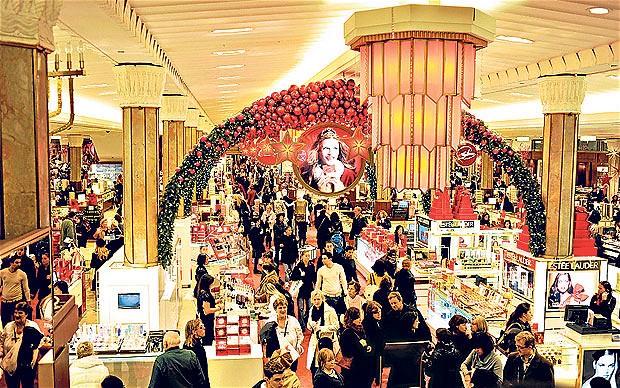 For shopping, a trip to Woodbury Common may be worth your while if you are looking for some designer bargains. However depending on when you are visiting, you might find really good bargains/deals from the department stores. Macys has always provided me with some good deals whilst Saks Fifth Avenue has always filled my head with dreams of the purchases I'd make should I win this lottery ticket that I keep forgetting to buy… Both department stores boast an entire floor of shoe haven that will make any foot look great. With the current exchange rate, shopping in NYC is cheaper and you can find many more options. If department stores are not your thing, head to Soho as you can find nice boutiques as well as well known brands on Broadway. Soho and Chelsea both have this really cool hip vibe that should be experienced. If given the choice, I would stay there instead of midtown as their so many little alleyways and streets to discover. The shops on Times Square are open until the early hours of the morning. I really enjoyed stocking up on my makeup needs at Sephora at 2am after a nice dinner and a couple of drinks. It felt like I was really making the best use of the evening.
Beauty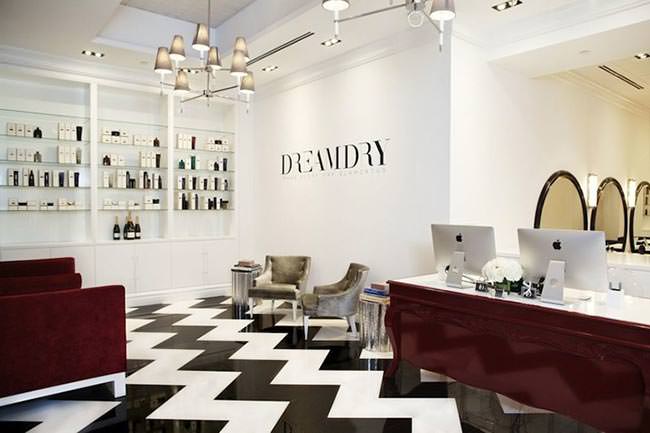 If the hands or feet are in need of a little sprucing up or a bit of a rest from all the walking and shopping, a nail salon can be found in nearly every corner of NYC. Speaking of pampering, the spa at the Mandarin Oriental delivers on its promise of luxurious paradise full of indulgence. They have a great wet room where you can envelope yourself in the warm bubbly waters of the Jacuzzi while keeping hydrated with yummy flavoured water. My massage was upgraded and the suite was just beautiful with amazing views. The masseuse took great care of me as her soft hands worked her way through my tense muscles. It's a great couple getaway.
Broadway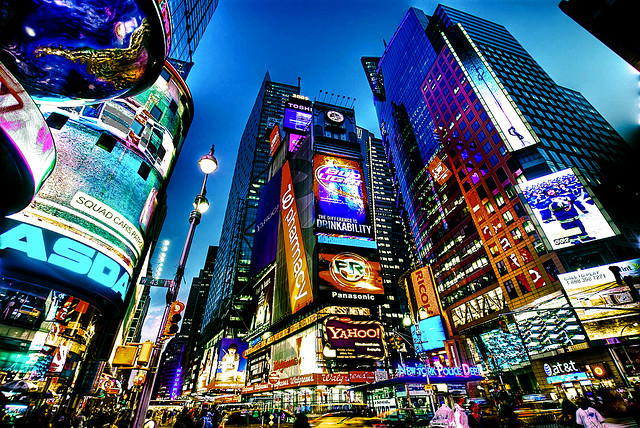 Finally I could not visit New York again without going to Broadway. I can't quite describe the feeling you get walking along Broadway in the evening. The streets have this warm orange glow from the endless theatre lights. Regardless of the day there is always a buzz in early evenings with people rushing about excited to see their favourite show or patiently queuing up, waiting in anticipation to be let in. I enjoyed "the Book of Mormon" together with an audience that went into fits of laughter throughout the show. All the theatre posts advertising their shows claim that they have the best show in town. I think it's fair to say they are all quite amazing and there is much emotion to be felt in Broadway. Here is a little tip – from early afternoon in Times Square, you can queue and buy tickets to the shows that have not sold out for the evening. Tickets are cheap and options are endless.
Summary
It is fair to say, and as you have probably guessed, my second trip to NYC has made me fall in love with this city. Despite not having as much history as Europe, it still has a lot to offer whether its people watching, soaking in some culture at the museums, discovering new talent at the ballet or theatre or just relaxing at Central Park. I have only scratched the surface of what you can do in NYC. It is full of hidden cool places and alleyways to explore. I look forward to strolling down these streets again and taking in this busy loud city, bad odours and all. But that's my opinion; you should go see for yourself.