Have you ever laid in bed and went straight to sleep? If you answered yes, lucky you! But I'm afraid this post is not for you! Otherwise; my fellow insomniacs I hereby list the top android apps that, I hope, will help you out of the staring-at-the-roof-in-bed dilemma.
Nature sound and white noise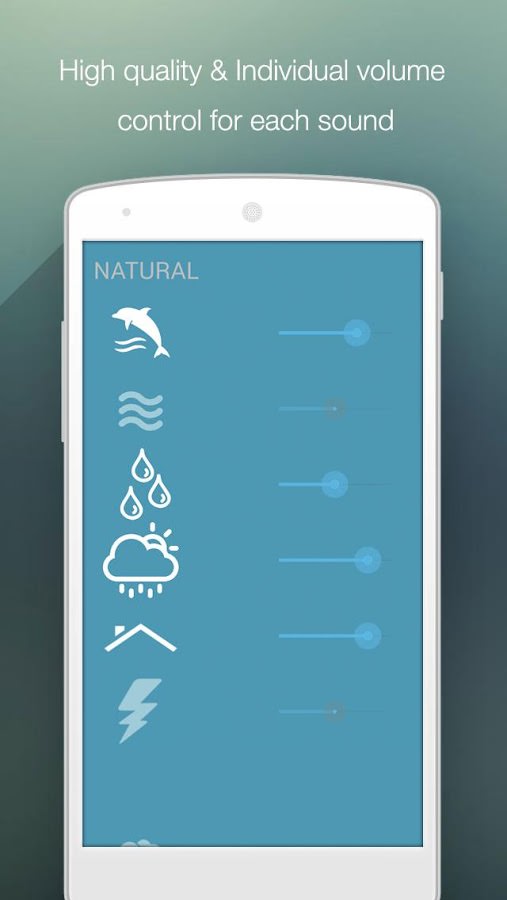 With more than 1K downloads and a (4.3/5.0) rating on Google play this high quality sound generating app will take ambient enable you to play, mix, and save timed ambient nature sounds; whether you're into flute, rain drops, or even thunderstorms (I won't judge!). All for £0.59 and the best part is you can play your generated pieces in loops and no internet connection is needed. Otherwise; if you like freebies, like most of us Android users, then you might consider the alternative (Sleepmaker Rain).
Sleep Hypnosis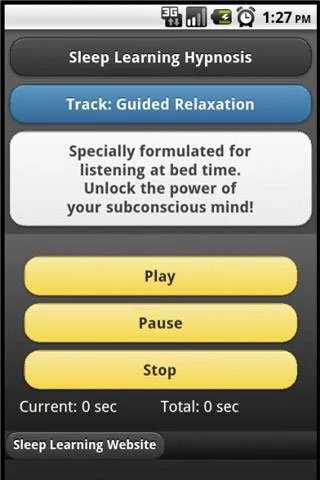 Don't let the word scare you away! With more than 10K downloads and a (3.6/5.0) rating on Google Play this free hypnosis app designed by certified hypno-therapists Kym Tolson and Hani al-Qasem offer over 75 hypnosis sessions for self-esteem enhancement, anger management, weight loss and, of course, cure insomnia to mention some. Using Theta wave technology and/or binaural beats in addition to subliminal technology the sessions work their magic to hypnotise your way into sleeping soundly as it claims. For the best results the use of a pair of headphones is advised. Some in-app purchases can be made though.
Calm
With more than 100K downloads and a (4.4/5.0) rating on Google Play this free meditation partner will take you through the 7 steps of its program which is claimed to improve your mood, sleep and life as a result. The app comes with 10 different nature scenes (sun-set in the ocean, rainforest, the deep sea… etc.) accompanied with soothing background sounds that go along the 2-30 minutes meditation sessions mentioned earlier.
You might think that this app is not your cup of tea, but believe me there's no harm in giving it a go. I mean who wouldn't use some break from the hectic, noisy and overwhelming urban life!
So there you have it people, each one of the apps up there can be used as a means to fight a serious case of insomnia. If anything fails try tagging along your night shift mind and switch careers. Just kidding, count sheep or whatever floats your goat (pun intended)!