Now that Christmas is over the sales are in full swing. So if you want to avoid all the the stress of running around town without a notion of what to buy here is a break down of fashions fall favourites for your winter wardrobe
The coat
Floor length coats are the epitome of elegance this fall. Seen at Christian Dior's Haute Couture show the chic silhouette hugs the catwalk looking effortlessly stunning. This trend is not just a fashionable one a functional one, this wouldnt be a luxury it would be a investment. You can even dress this look down with some slick runners an oversized fedora and some shades. One star who rocks this trend is Kim Kardashian wearing an oversized Max Mara camel coat.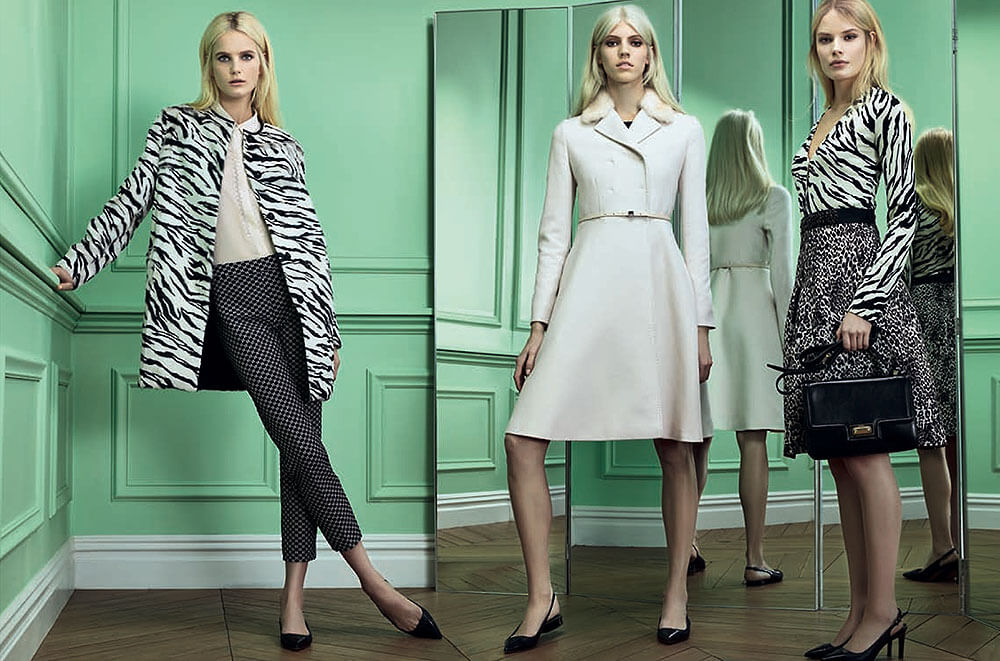 Max Mara
Dior Haute Couture 14/15
 Western
Lets's Say it together: Yeehaw for the cowboy trend for fall, so lets bring on the rodeo. Hats are coming coming back in a big way this Fall. The wider than wide brimmed fedora that gets the highest marks for Fall. Not only was it a staple on the Fall 2014 runways but its also on hat silhouette that never gets old. Opt for rich hues and richer fabrics. Lets put it this the way the more dramatic the brim the better.
Fall Runway 2014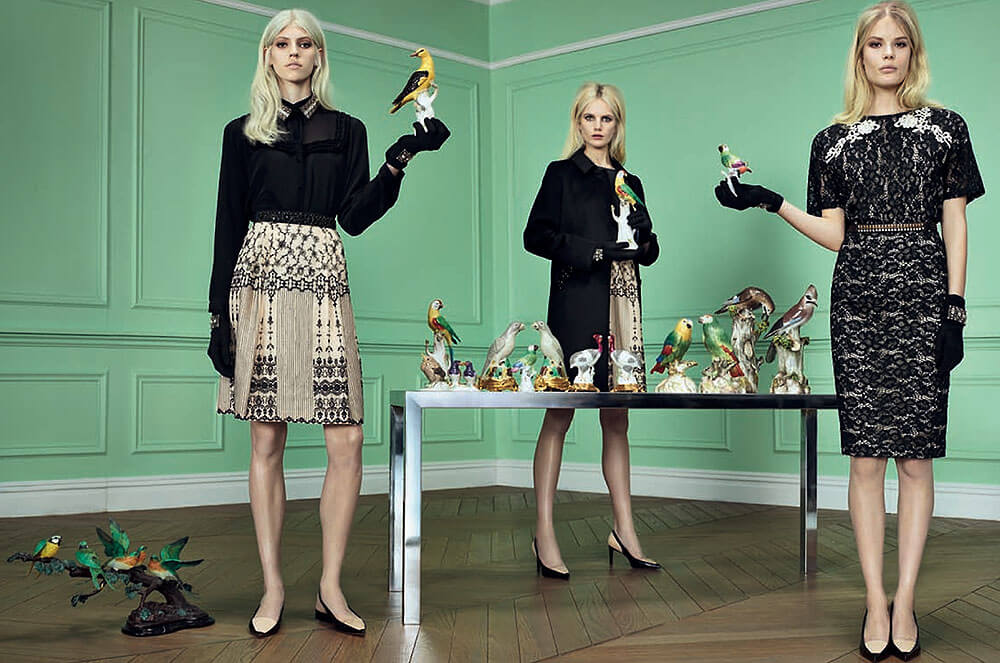 Fur Real
Fur is everywhere this fall, designers have cooked up new ways to wear your favourite fur this winter. Based on what the we've seen coming off the global runways ready to wear fur is not just a one off status… it's now the norm; and we love it. If you can't decide what way to wear fur this winter fear not here are 3 of the hottest ways to wear fur your way.
The Jumper
The Skirt
The Dress
Shear Perfection
If your not into fur so much why not try incorporating shearling into your wardrobe this winter. Worn traditionally or in it's reversed form, in lamb or sheep, leather or suede, shearling reprises its lead role, seen during the New York and London fashion week. A must have for the winter season whether in the lining of boots at Coach or been displayed brightly at Miuccia Prada's colour blocked coats. This is one sheep that isn't just for counting.
Prada Autum/Winter 2014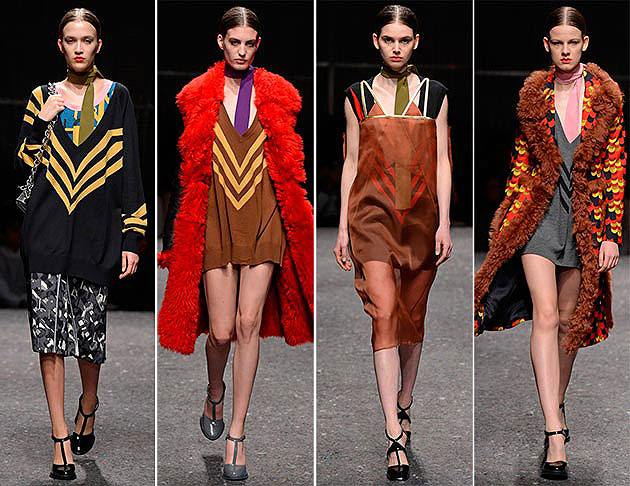 Tailored to Fit 
From Christopher Kane, The Row, Giorgio Armani, and Victoria Beckham this trend is nothing but chic and a must have for your winter wardrobe. We rounded up are favourite examples of women borrwing from the boys, stepping out in suits made from a range of fabrics ( cobalt silks, muted tweeds) and cut in a handful of silhouettes (flowly and 70s-ish, skinny and cropped ) but always perfectly tailored. And just well, stylish.
If your new to the suit to paraphrase Coco Chanel "You can never go wrong with a little black suit".