Stepping out into beautiful Mykonos I can understand why people flock to the Greek Islands at the first sight of summer. It has something for everyone – idyllic beaches, amazing culinary experiences, spas, shopping, beach bars and the list goes on. What more could a girl want?
This small island is speckled with beautiful sandy beaches with the renowned Mediterranean deep blue waters. I spent my days lazing about on the sun lounger, sipping frappe and indulgently switching between a good book, good music and mini naps. Agios Stefanos beach was my favourite with its gold sand and clear blue water. There are quite a few sun lounges and umbrellas for hire but I suggest you head there early, as it's quite a popular destination.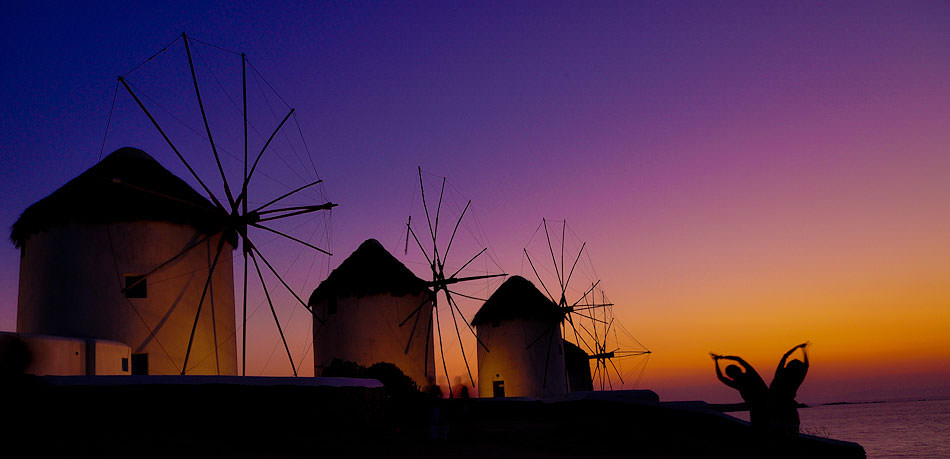 The beach is surrounded by a number of Greek taverns and the good news is that waiters are at your beck and call on the beach. I was able to feed my Greek frappe addiction and also indulge in a cheeky cocktail or two from the comfort of my sun lounger. On our last day, we had a lovely Greek feast complete with wine and fresh fruit under the cool shade of our umbrella. I recommend Epistrofi for their fresh fish or their signature beef burger stuffed with melted cheese.
The beach at Platys Gialos is quite popular and they have similar arrangements there too. The bonus is the beautiful spa just around the corner.
So if in need of a rest from the sun or to nurse a hangover, some much needed TLC can be obtained at Petasos Aquamarine Spa. It's a newly renovated spa with a luxurious jacuzzi pool and a long list of revitalising, relaxing therapies. Once I stepped inside, I felt transported to a world of beauty and serenity. The gentle aromas of geranium and rose floating around me soothed my senses and the traditional muscle relief massage was just the treat I needed on my birthday. Take the time to try the homemade ice tea at the end of the treatment.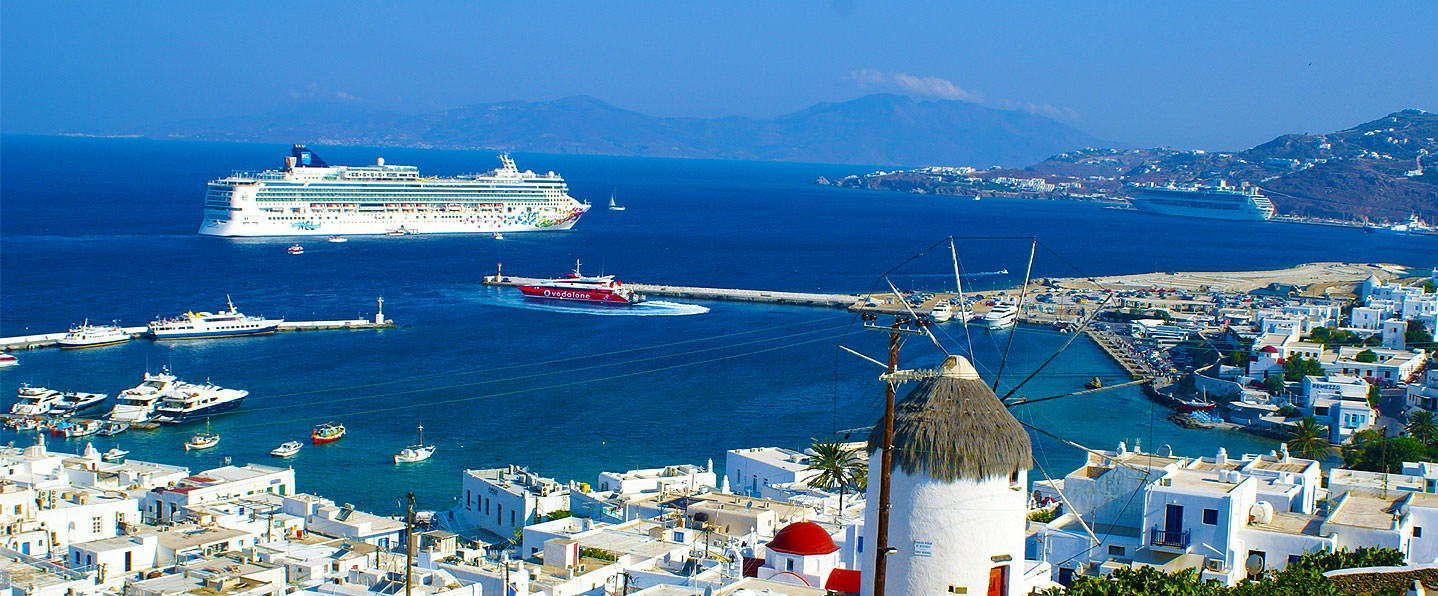 Another spa worth a mention is the Grace Mykonos spa. Whilst smaller, the masseuse soft yet strong hands melted away the tension and knots in my back. The spa uses the all-natural Aptivita products and I was sent to my room with a fantastic tea served with Greek honey and beauty product samples.
A holiday is never complete without trying the local food. Being an island, fresh seafood is plentiful and Avli Tou Thodori serves it grilled or fried to your liking. Their fried zucchini is also a healthy yet indulgent alternative to chips. If you are after something a bit more fancy, head inside past the bar at Koursaros in Mykonos town to find a trendy restaurant filled with beautiful people. The black truffle and prawn risotto and the fried calamari were to die for. Order whatever your heart desires, one cannot go wrong with seafood there.
For a romantic dinner, Bakalo in Mykonos town is perfect with its charming atmosphere and pretty tables outside. Their speciality is traditional Greek food served by lovely waiters who are here to please. The stuffed mushrooms were divine and the taramasalata was my favourite.  I would suggest booking to avoid a long wait, as it is quite popular.
We were made to feel really welcome in all of these restaurants and their personal touches with complimentary fruit platters or digestive just added to the whole experience.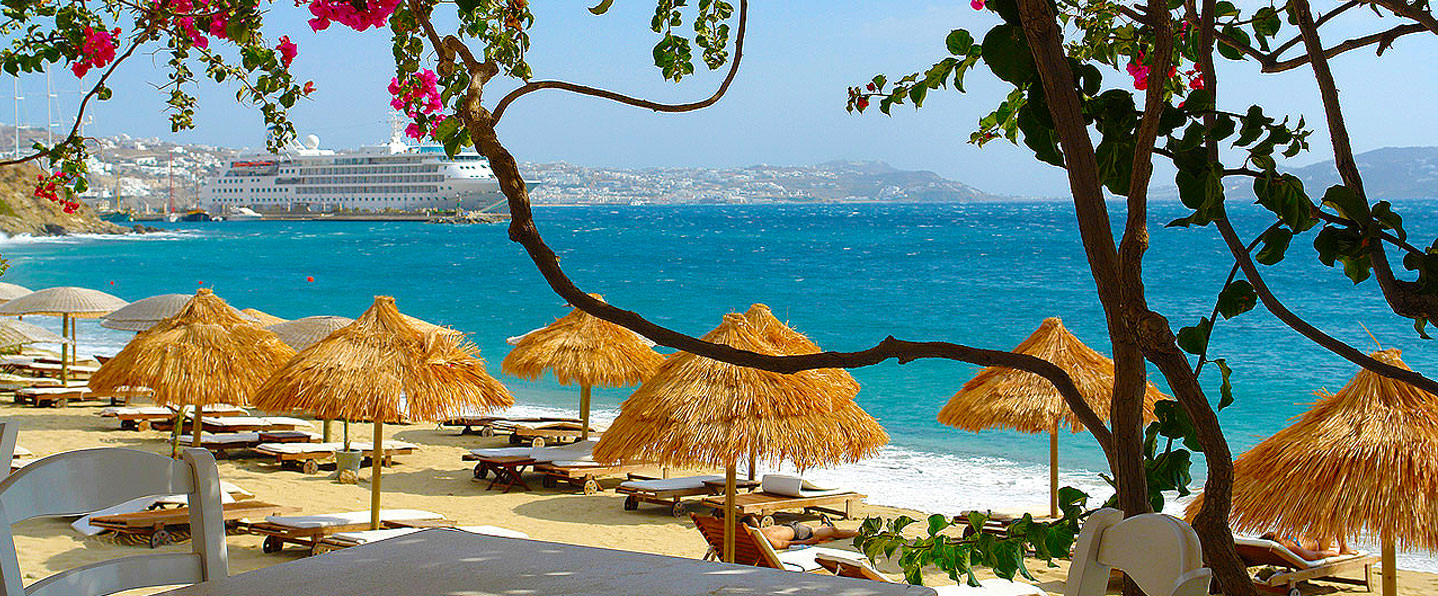 At night Mykonos is a heave of activity filled with both the young and the old. There are so many bars to choose from which can make it tough. Well, even though our partying days are well behind us, we did try a few bars and recommend the Scandinavian bar for a boogie. Lola bar with its opulent velvety surrounding is the place to go to enjoy a nice conversation whilst listening to a great selection of lounge music. The waiters are the friendliest darlings and they serve delicious cocktails in beautiful dainty glasses. Finally Remezzo, pumping with life and music every evening, has amazing cocktails and is great for people watching. For those wanting to start partying earlier during the day, head to Nammos beach bar. It is a very up and coming bar filled with gorgeous tanned people. However don't expect to be treated like royalty unless you are prepared to pay handsomely for it.
Finally I cannot end this article without mentioning the beautiful Grace Mykonos, which welcomed us during our stay. The hotel is luxurious and has beautiful white rooms with views overlooking the beach. Some rooms have a nice outdoors jacuzzi pool kept at your chosen temperature. Prior to arriving, we were given the chance to tailor our room by selecting the types of pillows, shampoo, body cream and room scent that tickled our fancy. The food and cocktails do not disappoint and the breakfast is worth a mention. Every morning they offer a spread of breadbaskets, fresh juice of the day, fresh jams, a savoury dish, a sweet dish and some bubbles for those who are tempted. A free hourly shuttle service from the hotel to the town is available, as everyone knows that taxis are hard to come by in the evening. Most of all, the staff are welcoming and full of recommendations. They are truly here to ensure that you gave a great stay.