Keep your hair on trend, healthy and undeniably luscious with these key products
A natural hair movement seems to be taking the spotlight as the next few months will see simplicity in all its glory through undone, loose, healthy looking hair. Swept side fringes, sleek centre partings, low glossy ponytails and natural waves are all looks that are trending this season.  High fashion models sported tousled tresses, ballerina buns and surprisingly cornrows on this year's A/W runways. Wet textured hair and slick backed styles also made an appearance proving furthermore that a nonchalant approach to hairstyling is a new favourite choice.
However, as temperatures are soon to drop it is important that you protect your hair from the cold weather and start a healthy hair care routine. The problem with long and natural hair is that split ends and dryness are more noticeable therefore it is important to give your hair some much needed TLC and prevent it from damaging by following a diligent healthy hair care regimen. There are hundreds of products on the market that prevent split ends and hair breakage, but we decided to pick some personal favourites and narrowed it down to four products.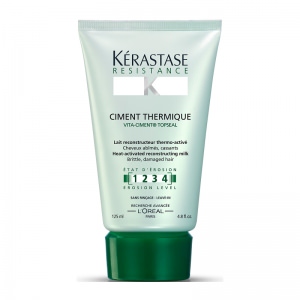 We all know blow drying can cause hair breakage, so how can we prevent this? Kérastase Ciment Thermique promotes itself as a blow-dry primer, it is in fact a resurfacing reinforcing milk that transforms hair fibre under the action of heat. This product has various strengthening and smoothing properties that repair the hair fibre internally, the end result is a long-lasting blow-dry that looks healthy and luscious.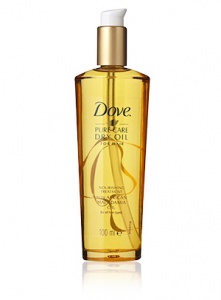 Dove Hair Pure Care Oil Nourishing Treatment is made with African macadamia oil, a non-greasy formula that has nourishing properties and helps replenish lipids. This restorative oil is perfect for dry, damaged hair and will give your tresses a clean, healthy and sleek look.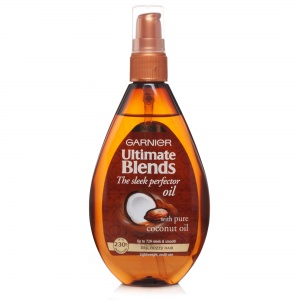 Garnier Ultimate Blends Sleek Restorer Oil is an anti-frizz serum that reduced frizz for up to 72 hours. This lightweight multi-use oil is perfect for keeping hair tamed even on those cold rainy British winter days. The product is a blend of pure coconut oil so your hair will not only benefit from super smoothness but it will also smell divine!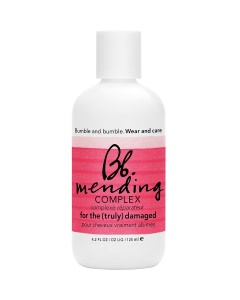 If you can't get enough of hair colourants then Bumble and Bumble's Mending Complex is the right product for you. It is great for those of you who style or colour your hair frequently as it repairs damage caused by dyes, perms and hair straighteners. This leave-in treatment also tames fly-away hair and hydrates the cuticle for long lasting repair.